Isn't it true that the internet would be a pretty boring place if we didn't have memes in our lives?
Well, to add little joy to all of our CatLovesBest audience we have got 51 grumpy cat memes just for you.
We all know tardar sauce cats are also now more known for grumpy cat's faces. We have enlisted the best grumpy cat meme which will make your ROFL in case you don't know that means rolling over the floor.
We all can terribly relate to these memes Haha! So, let check this out to add more laughter to your lives!
Funniest Grumpy Grumpy Cat Memes!
How many of us can relate to grumpy cat memes valentines day? We all can right!
What about grumpy cat school memes they are terrible haha! Well, if you enjoy all those memes then this blog meme is solely for you my friends!
1. Grumpy Cat Memes Clean!
Come clean with your tears because it gives us strength!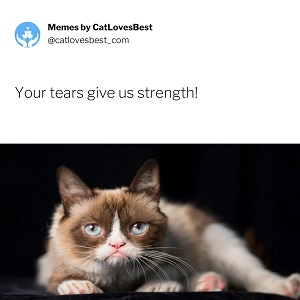 2. Family Gathering Are So Boring
This is how I feel when my parents ask me to join a family gathering!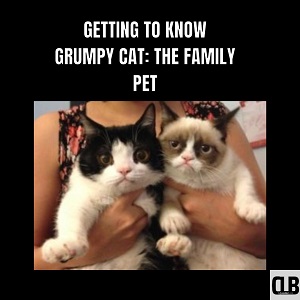 3. Stop, Being Nice You Are Not Flower!
My cat stopped and smelled the flower once but this grumpy cat found it awful!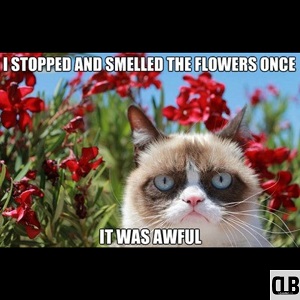 4. I Love You Grumpy Cat Meme
What you found love is in the air?
Oh, hello! Buddy, you should get out of the gas mask right now then hahaha!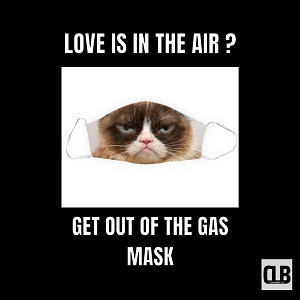 5. The World Didn't End
My introvert character once believed in humans!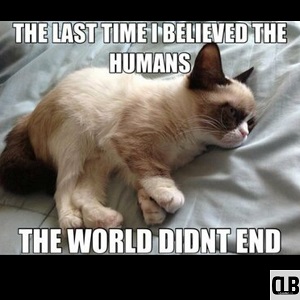 6.Purry and Funny Meme for You
I purred once, and you know what it was awful! No, don't assume it was amazing!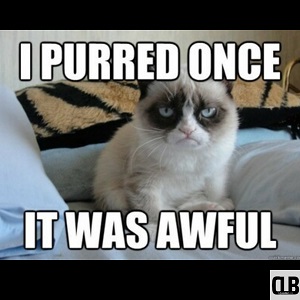 7. Grumpy Cat Memes Valentines Day
You better stay away from me this valentine because I am in no mood of dating anyone! Want a free hug? Go hug a cactus!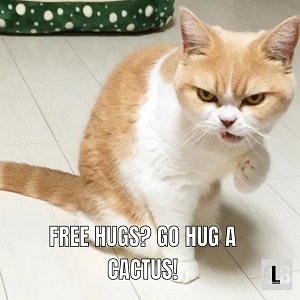 8. I Love the Sound When You Are Shutup!
You better be quiet because that's the only music I enjoy okay?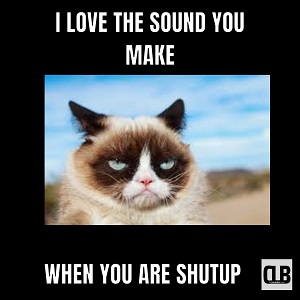 9. Grumpy Cat Memes for Kids
Even if you say you don't like cats. Let me tell you before that I hate kids! Understood? You better do!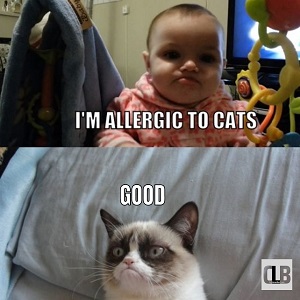 10. Grumpy Cat Memes Disney
I will be the best spoilsport and better than Grinch! Therefore, I will succeed where the Grinch has failed! Got it?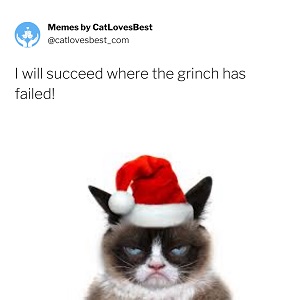 11. Not So Lovely Grumpy Cat Once Said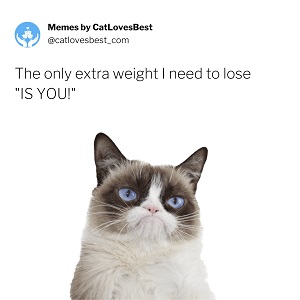 12. Who Like Friends?
Popped up notification 3 friends on Facebook unfriended you!
Meanwhile, me: Oh, good they did! I really didn't like them either haha!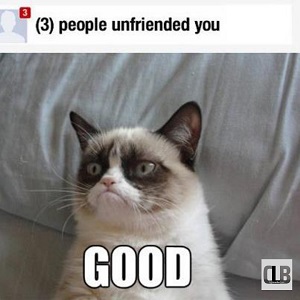 13. I Need Motivation To Move
Why do people wake up and move out of bed?
The world would be such a beautiful place if we just slept all day long in a bed, wouldn't it be so nice?
Ugh! But, no humans got no chill!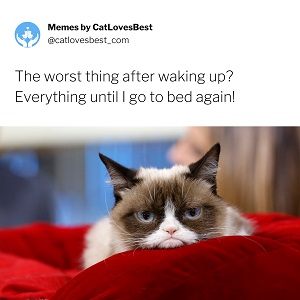 14. This Is What I Do!
Literally, nobody, but my parents think that I do is nothing!
And, guess what they are right! Hahaha.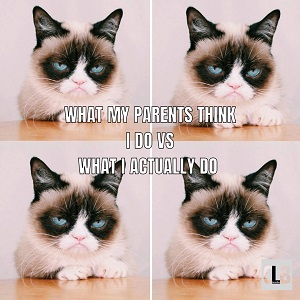 15. Your Ex- Is Your Past Tense!
If I had a dollar for every second I'm thinking of you. Guess, what I would be broke!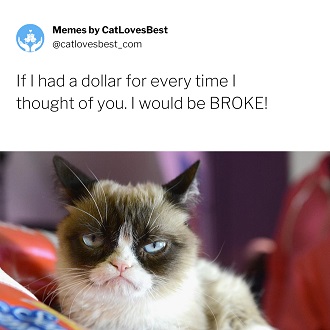 16. You Are Not Fat! You Just Had an Extra Candy!
I am planning to diet but why god why you made only tasty food unhealthy? Now, how will I diet?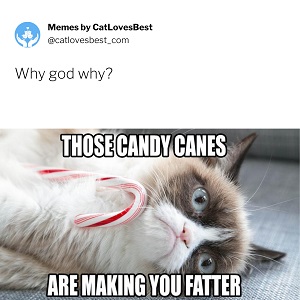 17. Yeah, That's My Natural Look
You don't have to be amazed! This is my go natural face look! Yes, I am not rude it is normal!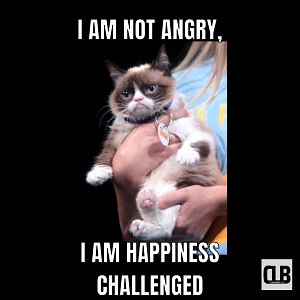 18. Selfish and Mean Grumpy Cat Meme
Me: I am walking on sunshine!
Grumpy cat: Good, I hope you burn to ashes!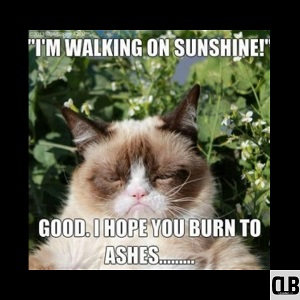 19. Get Out Grumpy Cat Meme
Hey, I really want to direct you! But wait only to the nearest door! Hahaha!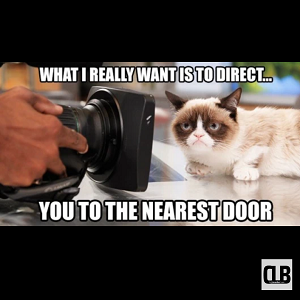 20. Stop Petting! No petting!
I said stop petting! I will bite you! Oh, I wish I could bury you under the grass!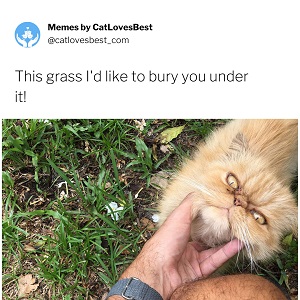 21. You Are Beautiful, Sorry Who Says?
You know what you really don't know you are pretty because you aren't! Hahaha!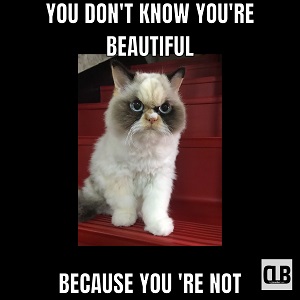 22. Man's Best Friend? Is My Worst Enemy!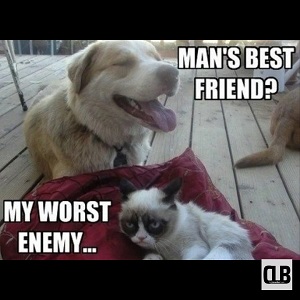 23. When Your Parents Get You Dress!
This is how I feel, yes I look like a fool!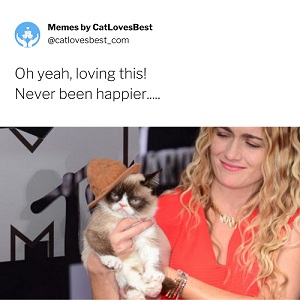 24. I Don't Care Grumpy Cat Face Be Like
If you're happy and rich, and I know it but guess what I don't give a damn!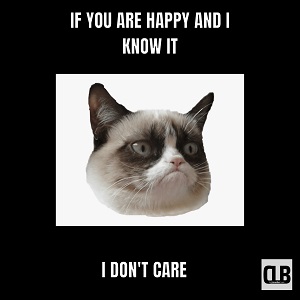 25. Grumpy Cat Titanic Meme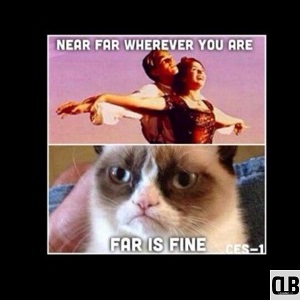 26. Why Grumpy Cat Had To Die?
It all started with this image. This damn image! Why do grumpy cats have to die? Why god why???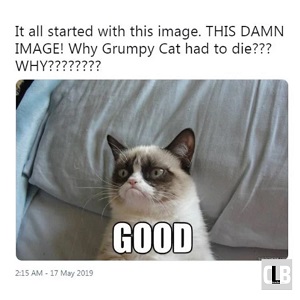 27. Because I Hate Love Story
What an interesting story! Can I also share mine?
So, once upon a time, I didn't give a shit! Yes, the end! Stop saying love stories guys for god's sake! It's all bullshit!
28. Once Grumpy Cat Said
Once upon a time, a grumpy cat said: What doesn't kill you. Disappoints me hahaha!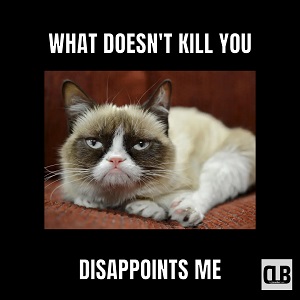 29. I Like Onions, They Make You Cry!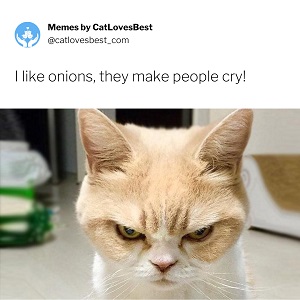 30. Grumpy Cat Memes No
Say no because it's your right! Say no in unique style like grumpy cat memes!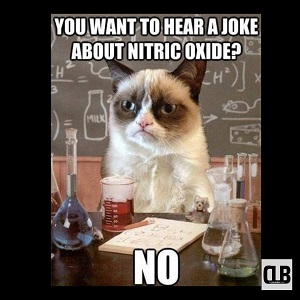 31. Happiness Is a Lie
You know what I was once happy, and it was horrible!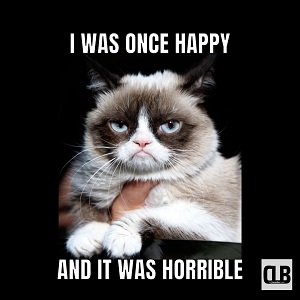 32. Anger and Terror Grumpy Cat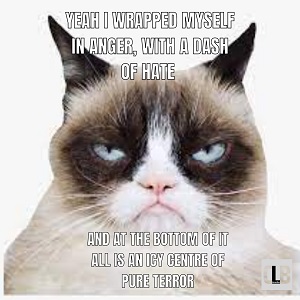 33. I Am Nothing Like You, and I Like It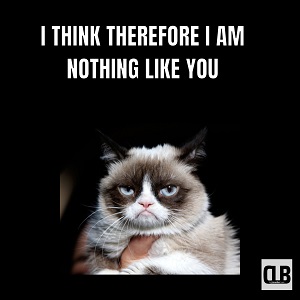 34. Grumpy Cat Sarcasm!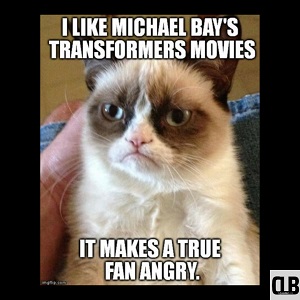 35. Do You Like Happy Happy Place?
Hey, do you want to see my happy place?
Well, scroll down!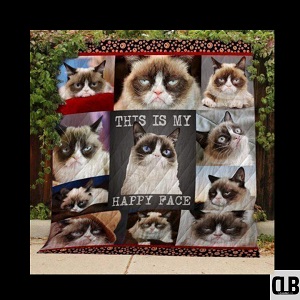 Yeah, this is my all-time happy face and place okay!
36. Grumpy Cat Memes Christmas
This is my motivational level to celebrate Christmas this year!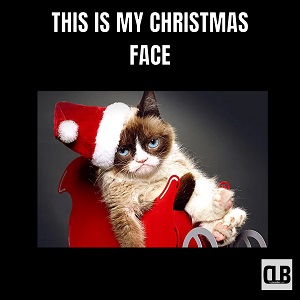 37. Meet My Workoholic Grumpy Cat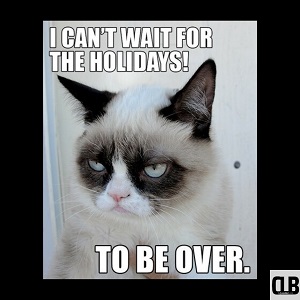 38. Grumpy Cat Memes Twinkle Twinkle Little Star!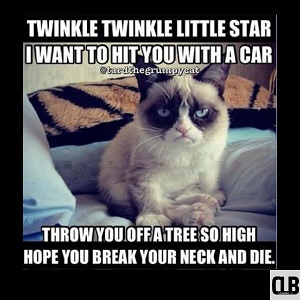 39. Please Start Normalizing Grumpy Cat Face!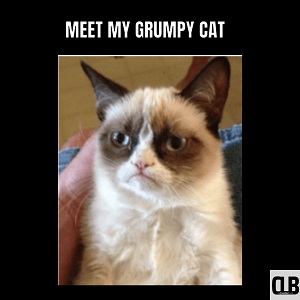 40. Do You Want High-five?
If you want a high-five I am ready to give it on your face hahaha!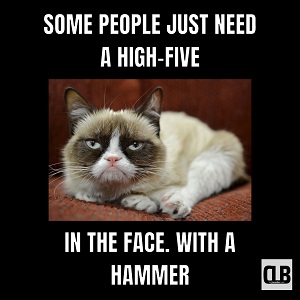 41. I Want More Sleep!
Can you get 14 hours of sleep in a day, please?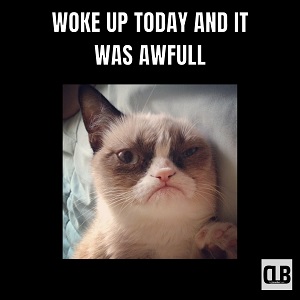 42. RIP Grumpy Cat
43. Don't Go I Am Not Done Here
Hey, you come back! Where are you running?
I haven't finished insulting you yet!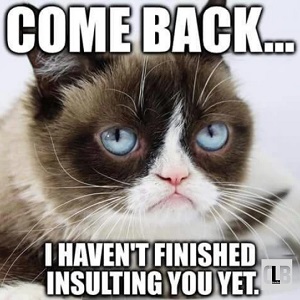 44. Grumpy Cat Work Memes
Why is it Monday again?
It was like a couple of days ago I sleep. I wakey, wakey and it's Monday again!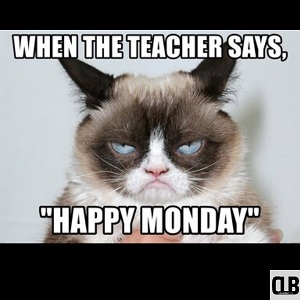 45. No, Dashing Through the Snow This Year Please!
Can we have a new Christmas song?
Why every year we have to sing dashing through the snow cliché song!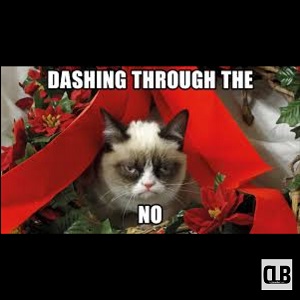 46. Grumpy Cat Memes Birthday!
If you tell me it's your birthday, I don't care. Either I will kill you or eat you hahaha!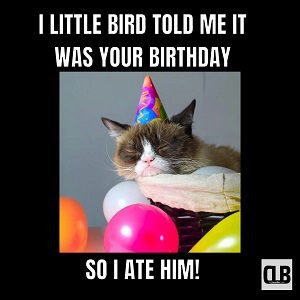 47. Yes, I Don't Like People!
I don't want humans to be very nice and agreeable!
It saves me the trouble of liking them a great deal! Isn't?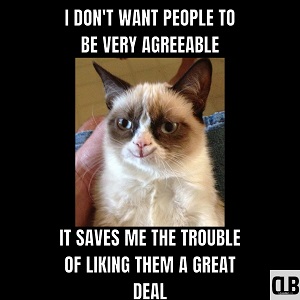 48. You Don't Know You Are Stupid!
I am so sorry if I really hurt you. I really thought you knew you are stupid lol!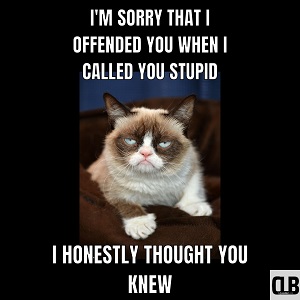 49. I Don't Like This Happy Meal!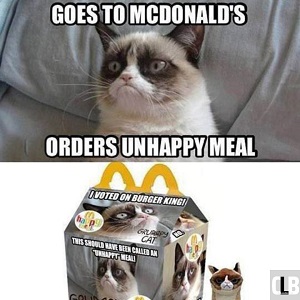 50. Hilarious Grumpy Cat Memes Frozen
If love is an open door you better close it!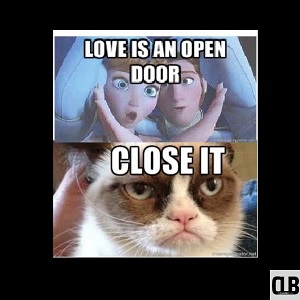 51. Funny Grumpy Cat Song Memes
Taylor Swift: I love you
Me: You go die!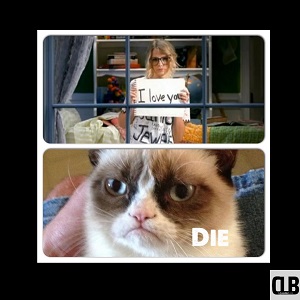 Well, That's a Wrap!
We all may have come across Taylor swift grumpy cat memes right. And, your stomach would have hurt a lot after going through all those grumpy cat memes, isn't it?
Well, we have also shared 52 best grumpy cat memes so be ready because your tummy may hurt a lot, hehe.
So, why laugh alone when you can share your happiness with others? So do forward this article to your friends and coworkers!