Since the news broke out in the market that Purina decided to discontinue the production of Yesterday's News litter. Pet parents are in a dilemma now about how they will manage felines' toiletry routine.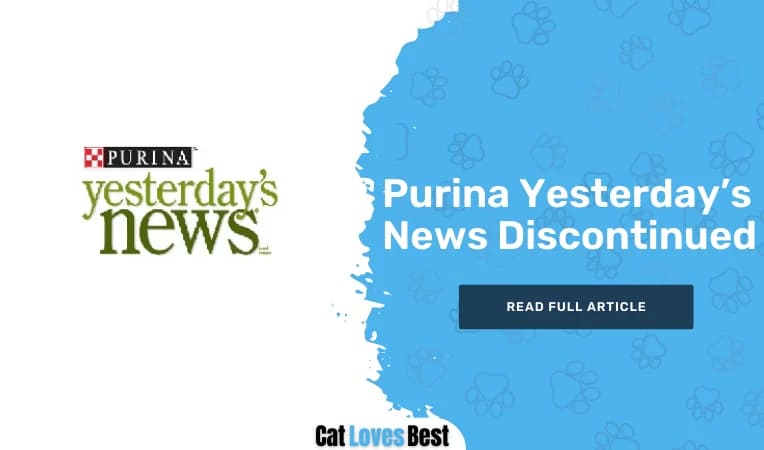 To give them a fair view we have done some footwork and collected facts for your better knowledge. In addition, to save your time we have listed the best alternative litters to Yesterday's News for your convenience.
Let's dig in to get in-depth knowledge.
Discontinuation of Purina Yesterday's News Litter
Purina has discontinued its Yesterday's News cat litter product line as of April 2022. Yes, you heard it right after plenty of discussions and reviewing all the viewpoints Nestle Purina PetCare has decided to stop the production of the Yesterday's News litter.
It's devasting for all the Yesterday's News customers who are solely dependable on this brand for their kitties and other pet animals' toiletry routine.
A Petition has also been made on Change.org to Keep Yesterday's News Non-Clumping litter in Canada. It is non-clumping paper litter but is still in demand in Canada because pet parents used it for their other pet animals also and they want the brand to take charge and start production.
Best Alternative of Yesterday's News Litter
After knowing your favorite brand discontinued litter production. You must be thinking about how to manage your kitty's toiletry routine, which alternative will suit her, etc.
Don't worry! For that, we are here for you.
Since the discontinuation announcement is out in the market we have started our research work on the best alternative litters[1] that can replace this brand.
We came up with the appropriate alternatives of Yesterday's New brand which will also help you out in an easy transition.
Let's dig in more and check out the alternative litters.
1. Fresh News Original Recycled Paper Litter
Looking for a healthy environment for your kitty and home? We recommend you to check out this original paper litter by Fresh News. It is made of recycled paper through a non-profit recycled organization. This dust-free paper litter quickly absorbs the liquid and keeps your kitty's litter box clean and smell-free.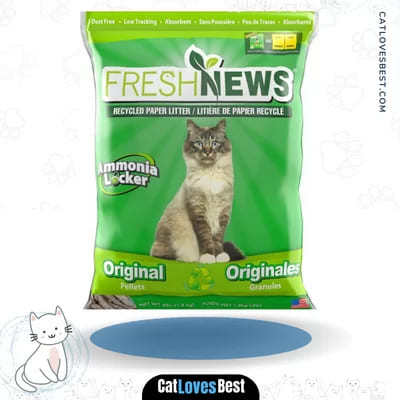 In addition, it has super absorbent power three times better than any clay litter, and baking soda aids to neutralize the litter box odor. As we know, it is biodegradable so you can easily composite it in your backyard it won't harm mother nature.
The original recycled paper litter allows you to spend more time with your kitty without worrying about the cleanliness of the litter box. These litters are dust-free and non-allergic, with no preservative or artificial scents, giving you and your kitty a cleaner environment.
2. OKocat Dust-Free Paper Non-clumping Cat Litter
The non-clumping paper cat litter by Okocat is also counted under the eco-friendly litter. It is solely made from sustainable sources with no harmful ingredients or preservatives added which can harm your kitty's health. In addition, white paper fiber is used to create biodegradable litter for better performance.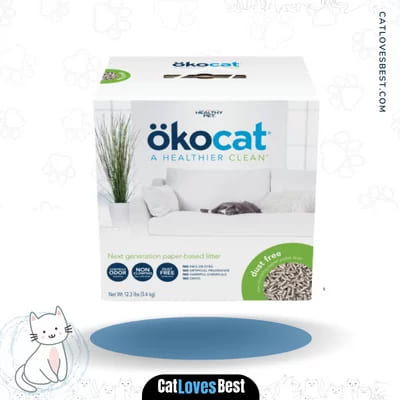 This natural paper pellet is fortified with natural plant fragrances which helps to eliminate the foul odor, in other words, suppress the odor from soiled litter. Furthermore, pellet litter quickly absorbs the liquid and aids to keep the kitty's paws and litter box dry.
Plus, your feline pal can comfortably use this litter as no airborne dust particles are formed, they can breathe easily, and have no respiratory issues.
3. Small Pet Select-Recycled Pelleted Paper Cat
The recycled pelleted paper cat by Small Pet Select is one of the best alternatives available on the market. It can absorb three times better than clay litter and includes all-natural ingredients that are safe for your kitty and family to use and help to eliminate foul odor.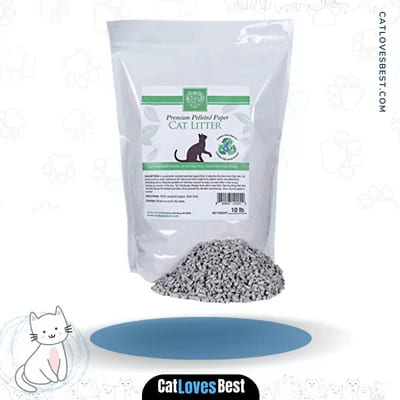 Gradually, decreases tracking issues which not only helps to keep the litter box and cat's paws clean but also your house floor.
Here's a friendly tip for you try to replace the soiled litter with a fresh one, it will reduce your cleaning procedure and maintain a clean environment around your kitty for better well-being.
FAQs
Where is Yesterday's News cat litter made?
Purina Yesterday's News cat litter crafted in Springfield, Missouri. Its packaging is 100% recyclable and is lightweight so easy to carry. Yesterday's News litter is environmentally friendly because it is formulated without adding any chemicals or preservatives. So, you can use it safely and your kitty will definitely like it.
Will cats use paper litter?
As per the local survey, it has been observed that most of the felines don't like paper litter. This is because paper gets easily absorbent making felines' paws wet, so most cats avoid using the paper litter. If on regular basis you are replacing the litter then there is a tendency your kitty might agree to use it.
Is Yesterday's News cat litter still available?
As per the current market report, Yesterday's News has discontinued the production of cat litter. But, the stock is available so you can easily grab the packaging till it is available in the warehouse. If your feline is lucky enough she can enjoy the last production.
Conclusion
Let's conclude our article on the discontinuation of Purina's Yesterday's News litter.
Hopefully, we were able to deliver the facts regarding the discontinuation and also serve the best alternative paper litter for your preference.
Check out our best alternative list, which will also help your kitty to switch to new litter as we have suggested suitable paper litter.
References:
Huston, L. (2012, July 6). What is the best cat litter? non-clumping vs. clumping litter. PetMD. Retrieved September 5, 2022, from https://www.petmd.com/cat/centers/litter/evr_ct_clumping-versus-non-clumping-cat-litter