Have a look at our American Journey Cat food Review 2023. We have highlighted important key factors of the food brand. This will help you to know the brand in a better way, and we have also covered the three best food products of the American Journey for your feline pal.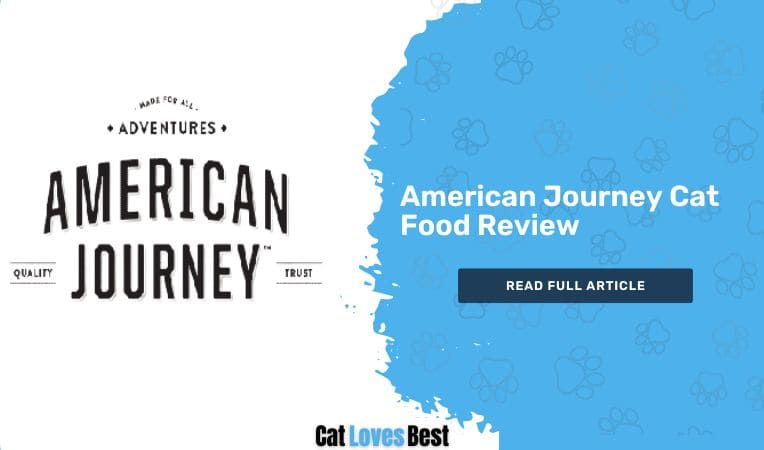 Keep reading to get in-depth knowledge.
Our Final Verdict.
About American Journey
American Journey is a Chewy brand, it is solely developed to deal with cat and dog food. It was launched in the year 2017, and its products are mostly sold through chewy's official website.
They create their own recipes and use all the recommended ingredients by qualified vets. The main motto of American Journey is to fulfill the needs of the feline's nutritional level while providing them tempted yet healthy diet.
American Journey is, originally, located in Kansas, available in various types including wet and dry food. Offers you great natural flavors and doesn't include any filler ingredients, So you don't need to worry about your kitty's health fill her bowl with this high-quality food by American Journey cat food.
Manufacturing History of the American Journey
American Journey cat food manufacturer is located in Kansas. Their all primary ingredients are supplied from the United States, as well as a few other countries also help in supplying the ingredients to the American Journey for the formulation of healthy food for felines.
Countries like New Zealand, Germany, Canada, China, and Mexico help them by supplying the ingredients they need to fulfill the needs of the feline's basic healthy diet.
American Journey Has Any Recalls?
The American Journey is a young brand that established its business in the year 2017. So, currently as per the analysis no recall history has been found.
Primary Ingredients Used in American Journey Cat Food
American Journey is one of the prominent brands that provide the best quality of wet or dry cat food. They make sure that whatever ingredients they are using in the formulation of the cat food should be healthy, and don't give any side effects to the felines after consumption. They strictly follow the Vet's recommend ingredient guidelines.
Here, are the list of primary ingredients, which they use in their cat food to provide healthy and nutrient-rich food to your kitty.
1. Natural Flavors
American Journey adds natural flavors in the preparation of their cat food. As they believe that nothing can beat the quality of natural taste.
They add non-artificial flavors to their cat food to give a natural taste to your kitty's taste buds. It not only improves the taste of the food but also your kitty is free from any artificial flavor consumption, and you don't have to worry about their health.
Furthermore, you can feed your kitty a good quantity of natural tempted food.
2. Chicken and Turkey
Cats are obligate carnivores, they prefer meat over any other item. In other words, it can be said that felines are meat lovers/eaters, they need meat in their diet.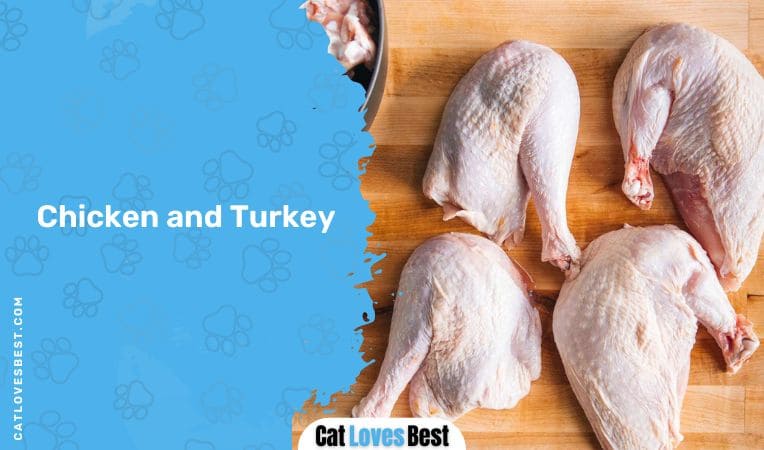 Many premium brands including American Journey prefers chicken, and turkey to be added as the primary ingredient in their cat food. Meat is the key supplier of protein in felines' bodies for a good heart, strong eyesight, and a healthy reproductive system.
3. Peas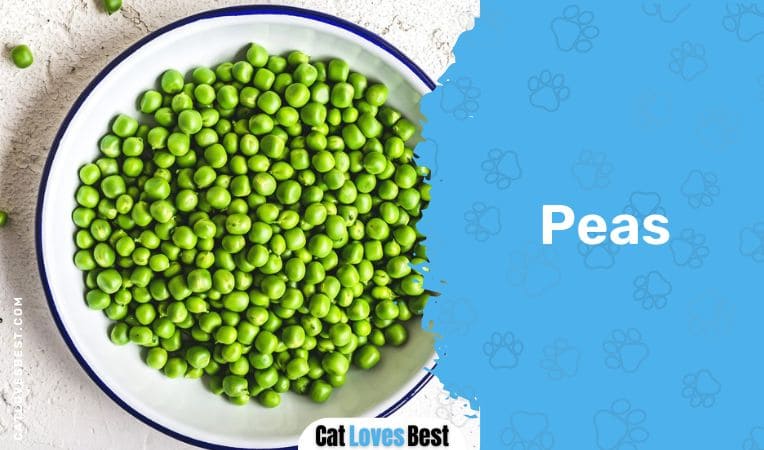 Peas are a great source of carbohydrates, and it is better than corn and wheat. As peas don't harm your kitty's digestive system, and on the other hand will help to supply carbohydrates to your kitty's body. Generally, American Journey cat food uses peas in their dry food preparation as it helps to bind the dry food and is hygienic for your kitty's health.
4. Pea Protein
From the name, we can conclude that acts as a source of protein. It is not a filler addition to some cat food. American Journey adds this ingredient in their cat food preparation, as peas are good for kitty's health doesn't create stomach issue, and is a source of protein and carbohydrates.
Mostly it is used in the preparation of dry kibble food, in other words, you can feed your kitty protein and carbohydrates by simply providing their favorite treats while playing or anything.
5. Flaxseed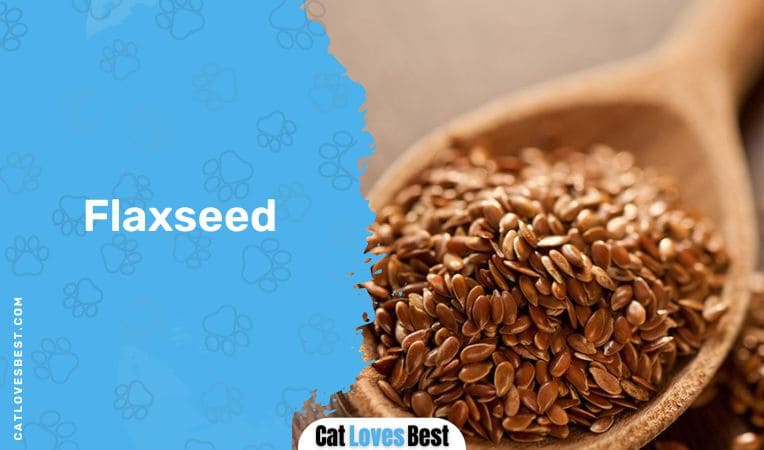 Flaxseeds are rich in omega fatty acid and plus it is very good for skin as it helps to glow your kitty's skin coat and prevent shedding. Just like fish is good for skin and hair, similarly, flaxseeds do the same thing, and plus it is cheaper than fish.
American Journey uses flaxseed as one of its primary ingredients in the preparation of cat food.
6. Salmon
Salmon is one of the best ingredients you can add to your kitty's diet. It contains vitamins that are nutritionally beneficial for felines.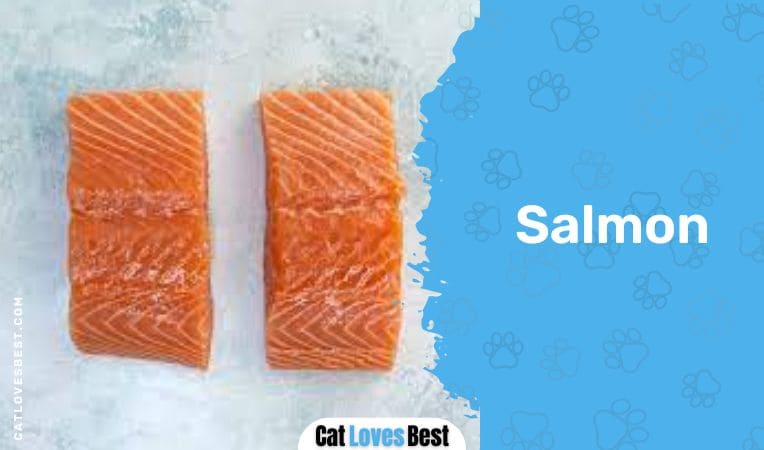 American Journey provides a salmon variety of cat food, they use this as one of the primary ingredients for the formulation of healthy cat food.
Ingredients Avoided by the American Journey
American Journey's basic motto is to provide hygienic and healthy food to the felines. They don't believe in adding filler ingredients to the cat food just to add tempted taste.
Here are the basic two ingredients, which they totally abandoned from using in their cat foods. They believe that filler ingredients reduce the quality of the food and, on the other hand, it also affects the health of the kitty.
1. Animal by Products
If we talk from a facts point of view, then we cannot deny that organs like the liver, kidney, and heart are rich in nutrients and good for felines' diet.
However, these should be clean before adding into cat food ingredients, and they should not contain any feces. Only clean parts can be added to the preparation of felines' food.
But still, many premium brands have now stopped adding animal by-products to their cat food, and they don't support the intake it. Similarly, American Journey cat food also doesn't add any animal by-products in their cat food and does not even support in consumption of it.
2. Grains
The main ingredient in cat food contains fish, meat, chicken, etc. These type of ingredients are important for their diet as it gives them all type of nutrients which is required to maintain a healthy diet. As we all know, grains are good it also includes fiber and nutrients.
However, in the case of the feline, grain products are not meant for their diet. Many cat food products add grains to their ingredients to bind the dry food. It acts as a filler ingredient only and not going to benefit your kitty's health in any case.
Grains like Corn, Wheat, and Soy is difficult to digest. If you feed your kitty food with grains in it, too on a regular basis, then there are chances that it might upset her stomach or create any stomach issues for your kitty.
On the other hand, this is also true that you cannot fully avoid the grain ingredient as it is used for binding dry food such as dry kibbles.
If we talk about American Journey cat food, they totally avoid the grain ingredients and instead of that, they use peas and potato starch to bind their dry kibble food.
Top 3 American Journey Cat Food – Review and Recipes
1. American Journey Turkey & Chicken Recipe
The American Journey Turkey & Chicken Recipe is made with animal ingredients with a combination of vegetables and fruits. In addition, chicken is used as the main ingredient, and other wholesome ingredients and nutrition oil are also used to give a healthy touch to the recipe.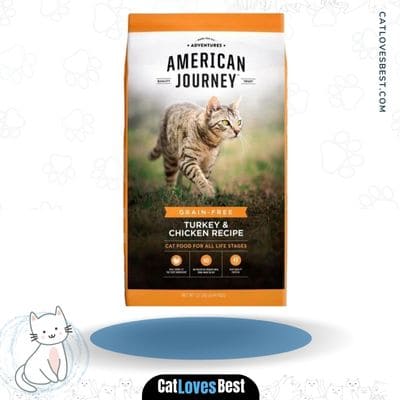 Furthermore, this food is made with probiotics for healthy digestion. Also rich in protein and omega, which is good for your kitty's digestive function, skin as well as coat. Since these kibbles are made of all-natural ingredients, it is completely safe for your kitty.
Features List:
Flavor: Chicken
Food Texture: Pellet
Breed Recommendation: All Breed Sizes
This kibble size dry cat food provides balanced nutrients for your kitty and offers a delicious taste. So your feline pal won't be able to avoid it, even a picky kitty will also like to have a bit of these kibbles.
Guaranteed Analysis: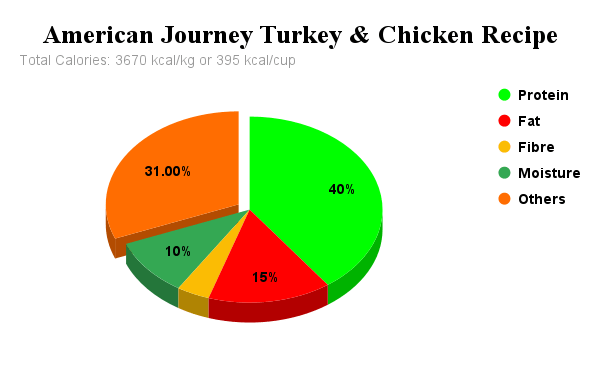 | | |
| --- | --- |
| Crude Protein | 40.0% min |
| Crude Fat | 15.0% min |
| Crude Fiber | 4.0% max |
| Moisture | 10.0% max |
Pros
Includes animal ingredients like deboned turkey and chicken
Made without grain, potato, corn, wheat
No preservatives or chemicals are added to enhance the flavor of the food
This protein-packed food comes in small sizes, so it's easy for your kitty to ingest it
Cons
The snag side of this product is that it includes peas, which might not be suitable for felines with peas allergies
2. American Journey Salmon Recipe
The American Journey Salmon Recipe is made with real chicken, tuna, and turkey in gravy, and offers different flavors, which your kitty will surely enjoy it. This minced chicken and salmon recipe offers a completely balanced diet with all the essential nutrients, which your kitty's body needs for development.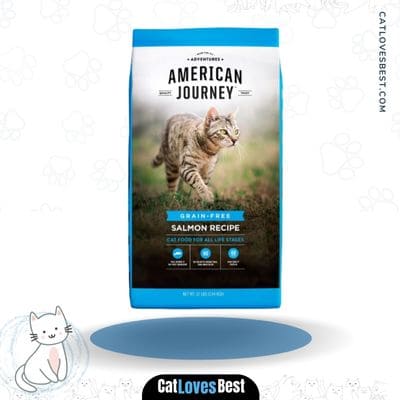 Ryan Llera from VCA stated that " Taurine is exclusively found in animal-based proteins. It is critical for normal vision, digestion, heart muscle function, to maintain normal pregnancy and fetal development, and maintain a healthy immune system. Taurine is an essential amino acid in the cat."
The salmon recipe includes all the essential ingredients, which add nutrients to your kitty's body. Taurine is one of the ingredients which is good for your kitty's eye and heart health.
Features List:
Flavor: Chicken, Turkey, Salmon
Food Texture: Chunks in gravy
Breed Recommendation: All Breed Sizes
Moreover, this grain-free food which is rich in protein supports lean muscle mass, and omega fatty acid helps in giving healthy skin, and coat texture to your kitty's look.
Guaranteed Analysis: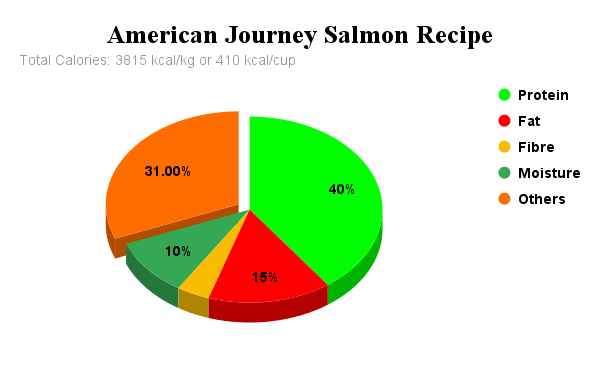 | | |
| --- | --- |
| Crude Protein | 40.0% min |
| Crude Fat | 15.0% min |
| Crude Fiber | 4.0% max |
| Moisture | 10.0% max |
Pros
It includes a natural source of taurine
This wet food is not only grain-free but also does not include poultry by-products, or any preservatives
Loads of vitamins and minerals are added for the development of your kitty's body
Recommended for both adult cats and kittens
Cons
The drawback of this product can be its packaging
3. American Journey Chicken Recipe
The American Journey Chicken recipe includes deboned chicken as the main ingredient and also contains flaxseeds which are a good source of omega 3 and fatty acid for the healthy development of the body.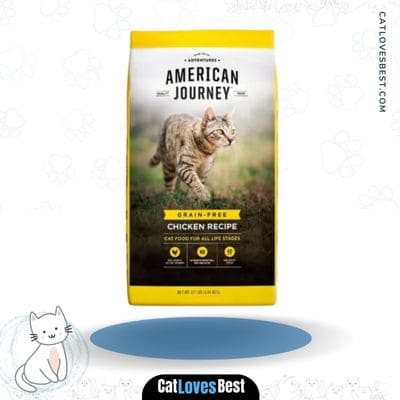 These high-quality dry kibbles are grain-free and are prepared to boost your kitty's immune system to fulfill her everyday adventures with no corn, soy, or wheat. Plus, this formula is made without any poultry product, or artificial preservatives, which is safe for your feline pal's health.
Features List:
Flavor: Chicken
Food Texture: Chunks
Breed Recommendation: All Breed Sizes
The dry kibble food includes essential amino acids like taurine which helps to antioxidice the body. Plus, another essential substance supports boosts the immune system for the healthy function of the body.
Guaranteed Analysis: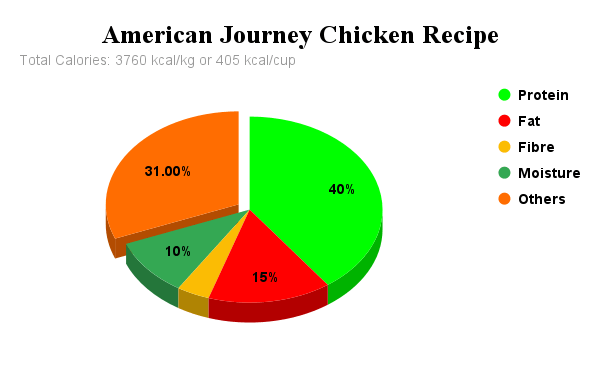 | | |
| --- | --- |
| Crude Protein | 40.0% min |
| Crude Fat | 15.0% min |
| Crude Fiber | 4.0% max |
| Moisture | 10.0% max |
Pros
Deboned chicken is the main ingredient
Includes flaxseed for omega3, and fatty acid for healthy skin
Antioxidants are also added for the development of the body
It is a grain-free product
Cons
The drawback of this product is that if overfed, it might cause bloating issues
Is American Journey Cat Food Suited for All Types of Cats?
Well, as per the current analysis, it has been observed that cat foods offered by the American Journey are suitable for all types of feline breeds. As they use only healthy ingredients in their food, so it won't harm any feline breed.
However, there is an exceptional case for the felines suffering from severe underlying health issues such as kidney, liver, and heart disorders.
In such a scenario, it has been stated that pet parents should use other cat food brands or prescribed food by the individual vets.
As we know, American Journey cat food doesn't use any filler or artificial ingredients plus they avoid grains which can cause stomach issues but still for your kitty's safety if she is suffering from severe health issues then use vet-prescribed food.
For normal healthy felines, American Journey is the best choice as it provides wet and dry food. Also includes varieties of seafood, beef, and mince.
Cats Having Underlying Health Issues Can Use This Product?
As we have discussed above, American Journey cat food is not for those felines suffering from any underlying health issues.
So, for those pet parents whose felines are having any liver, kidney, or heart disorder it is suggested to use prescribed cat food by the respective vet. As they will be able to recommend you better than anyone else.
American Journey does not prepare any specific cat food for felines having severe health issues. Though it does not use any filler or artificial ingredients, still felines having underlying health issues need much more care and their diet should be strictly followed as per the prescribed one to avoid any future health issues.
Note:- Consult your kitty's vet and follow the prescribed diet, if she is suffering from a temporary illness. After treatment, you can shift your kitty's food from prescribed to American Journey cat food.
However, if she is having severe long-term health issues, in that case, follow only the prescribed one for your kitty's better health.
Customer's Point of View
After discussing all the insight information regarding American Journey cat food, whether be it in terms of manufacturing, supplier chain, ingredients used for the formulation of cat food, and many more relevant points.
Now it's time to look at the customer's genuine feedback because their point of view matters most as all the hard work behind making the product the best is done for the customers.
Here, we have included both positive and negative feedback to give your fair view image of American Journey's work.
Positive:
a) The majority of the pet parents who are parenting more than one feline has submitted their feedback that they provide the same cat food to all their feline pals.
They fill their feline's bowl with dry kibbles, and whenever she wishes to eat just grab some kibbles. However, it's been noticed that all her feline pals love the taste of the healthy dry food, and they finish their meals on time.
b) It has also been observed that pet parents are impressed with the product's price. As they don't have to think twice before buying healthy food for their feline pal, it is budget-friendly and rich in quality.
Moreover, they like the plus point it's chewy's original-based brand, so there is no scope of running out of stock, whenever they want the product they can simply place the order at an affordable price.
c) As we were skimming the reviews, came across that pet parents have submitted feedback that their felines really like the taste of dry food of American Journey. They like the concept of using grain-free ingredients, which actually work for the felines.
Pet parents can feed their kitty her favorite treats in a bit more quantity, as it will not harm her digestive system and fulfill their kitty's craving.
Negative:
a) As per the analysis, it has been encountered that few pet parents have stated that American Journey dry food is much better than its wet food.
b) It has also been observed that felines encounter shedding fur issues, so their pet parents have stopped the usage of the product. As most felines' immune systems are sensitive, and they face such shedding fur issues.
Conclusion
As we have discussed fully inside out regarding the American Journey cat food. Now we can confidently state statement, that it is one of the best brand food products you can use for your kitty. It's trustworthy, and the plus point is that it is budget-friendly.
American Journey is a Chewy-based company, and they only use natural healthy ingredients which are prescribed by qualified vets. No artificial flavors or flavors are added in the formulation of the cat food, whether be it wet food or dry food.
We have discussed the ingredients list, which they use as the primary base in their food product. From there you might have gotten plenty of ideas about how they actually prepare food for your kitty's meal.
Meat is their prime important ingredient, and they avoid animal by-products and grains. As these two ingredients are not fit for felines' digestive system and can lead to stomach issues, and other health issues in the future.
So they use their alternative option to provide healthy food to your kitty.