In general, people fancy baking their own cakes and cookies for themselves. So, why not bake some cookies for cats as well? If you are planning on doing so this blog is the perfect guide showing different homemade cat biscuit recipes for your feline friend.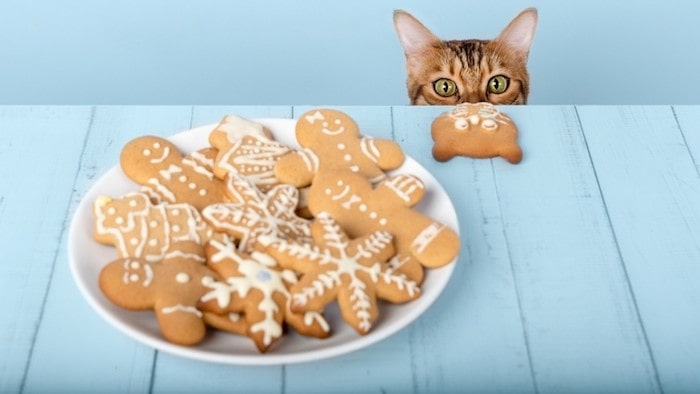 Homemade Cat Biscuit Recipes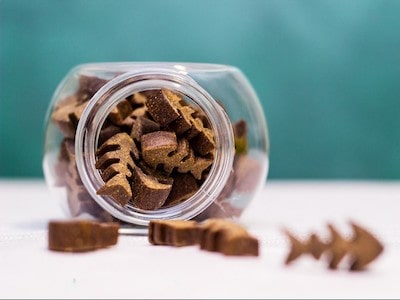 1. Simple Cat Biscuit Recipe
Basic Cat Biscuit Recipe for feeding them to your cat. Use simple ingredients to make tasty Cookies for your Cat.
Equipment
1 Measuring Cups

1 Mixing Bowl

1 baking sheet

1 Knife

1 cookie cutter
Ingredients
½

cup

water

¼

cup

dried parsley

1

egg

¼

cup

non-fat dry milk powder

¼

cup

grated parmesan cheese

¼

cup

rolled oats

2

cups

whole wheat flour
Instructions
Take the mixing bowl and blend the oats, flour, parmesan cheese, parmesan, and dry milk powder

Use the mixture and stir it with egg and water until the dough is formed (¼ inch thick)

Cut the dough using the cookie cutter and place them on the baking sheet

Bake the biscuits for 15-20 minutes in the oven (preheated at 350 F)
Notes
This cat cookie recipe is simple to make but consult with your vet before you serve them to avoid any negative effects. 
2. Cat Biscuit Recipe with Cheese
For this cat cookie recipe, you don't require any special ingredients. You can use simple ingredients such as eggs and cheese for your homemade cat biscuit recipe.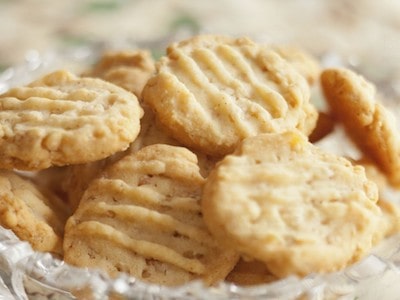 Note: Cats are lactose intolerant and they can't handle dairy products (in this case cheese). Cheese may be tasty but is not a natural diet product for the cat. However, with proper consultation with a Vet, you can include a specific proportion of cheese in the recipe.
Instructions:
1. Whip the eggs, parmesan, and butter to form a mixture
2. Add the potato starch into the mixture and wait until it forms the dough. Afterwards, make thin rolls and form them like the shape of fingers. Cut the roll into pieces.
3. Spread the pieces on the baking sheet and bake them at 350°F (preheated) for 15 minutes. Make sure you keep a distance between the biscuit pieces as they get double the size because of the egg.
3. Cat Biscuit Recipe with Tuna
Use the drained canned tuna, egg, oatmeal, and sunflower oil in this recipe.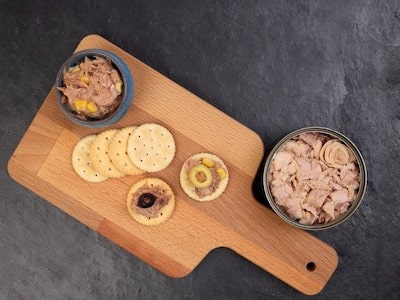 Instructions:
1. Whisk the tuna, oil, and egg into a mixture. Add some water and oatmeal and stir the mix until a proper dough is formed.
2. Make small balls from the dough and set them on the baking sheet
3. Start baking the small balls, it will take about 15 minutes to complete your homemade cat biscuits recipe with tuna.
4. Cat Biscuit Recipe with Chicken
If your cat prefers chicken treats, you can use boneless chicken meat with other ingredients to make chicken cookies for your cat.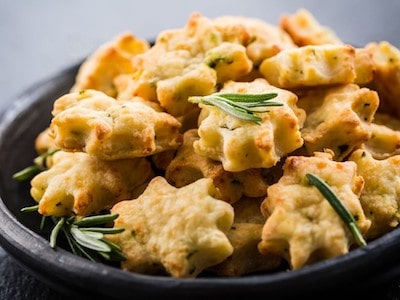 Instructions:
1. Shred the chicken cook them and allow them to cool down.
2. Use a blender to mix the cooled meat and add yoghurt, egg, and oil. Add some rice to form the dough.
3. After the dough is formed make small pieces and bake them for about 20 minutes
5. Cat Biscuit Recipe with Salmon
Cats adore fish and you can use Salmon in your homemade cookie recipe to provide a different variety using cat biscuits.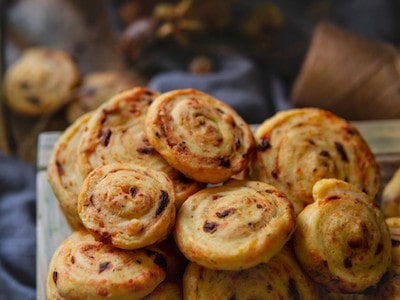 1. Take ingredients such as wheat flour, dried cornmeal, cheese, and egg and mix them with salmon
2. Stir the mixture for some time and wait for the dough to get thick
3. Roll out the dough into 1/4 thickness, slice it into pieces and bake them at 350°F (preheated) for 15-20 minutes.
Benefits of Homemade Cat Biscuit Recipes
The biggest benefit of using a homemade cat biscuits recipe is that you have control over the ingredients you use for feeding your cat. Let's have a peek at other benefits that the homemade cat cookie recipe provides:
The cost of commercial cookies for cats is high. A homemade cat cookie recipe can help you reduce the cost and feed the best possible combination of ingredients without compromising nutrition benefits.
As the ingredients are in your control, you can easily formulate the recipe as per your cats' preferences and food intake habits. For instance, some cats can have issues with the presence of grains and hence while tailoring cat biscuit recipes you can avoid using them.
Homemade cookies for cats help improve digestion. Also, ingredients used in the homemade recipe carry more moisture in comparison with commercial food. So, your homemade biscuits keep cats hydrated.
Cats' litter box habits improve as homemade biscuits will retain ingredients which are easy to digest.
Homemade cat biscuits are useful in tackling allergies. You can eliminate any ingredient which may pose threat to your cat and ensure it stays safe.
Disadvantages Of Using Homemade Cat Biscuit Recipe
Homemade biscuit recipes for cats can take some time
Outlining a perfect recipe that covers all nutritious benefits can become tricky
If served frequently will create a challenge to transit your cat back to an original feeding routine
Preserving the remaining cookies is tough and if served after a long time the chances of illness elevate
If the homemade biscuit recipe is not made properly it will be worse than the commercial cookie pack
FAQ's
Can cats eat biscuits?
If we consider the human biscuit, the answer is no. The high amount of carbs and empty calories will make your cat obese.
Why do cats like biscuits?
Cats like biscuits to feel comfortable, they actually knead the biscuits. Cats kneading biscuits is often referred to as positive reinforcement and is the answer to the common query why do cats like making biscuits?
What flour can I use for cat treats for homemade biscuits?
You can use white or whole wheat flour for cat treats. Considering that grains possess high carbs you have to be careful with the ratio of the flour. In a homemade cat biscuit recipe, you'll only require some amount of flour to bind the mix together.
Final Take on Homemade Cats Biscuit Recipe
Cats adore biscuits but serving them occasionally as a snack is the best option. If you start offering the homemade cats biscuit recipe as a main meal then it may cause issues pertaining to your cats' health. Also, monitoring cats' health and behaviour after serving these cookies becomes crucial as you may have to completely avoid feeding them.
Always consult a Vet Doctor before you start with a cat cookie recipe.