If you are surfing online and looking for Homemade Cat Treats Grain Free Recipes, then either your cat is not in healthy shape or on a grain-free diet. Regardless, your search ends here. This article will provide you with suitable homemade grain-free cat treats.
Getting started with grain free cat treat recipe
Generally, making homemade cat treats can be tricky. Not only do you have to check for ingredients but also ensure that your cat likes the food product. In addition, if your cat is on a grain-free diet it's obvious that you'll have to avoid serving commercially packed food.
The task is tedious, but don't worry, we have curated a list of grain-free cat recipes that you can easily use for feeding your cat.
Homemade Cat Treats Grain Free Recipes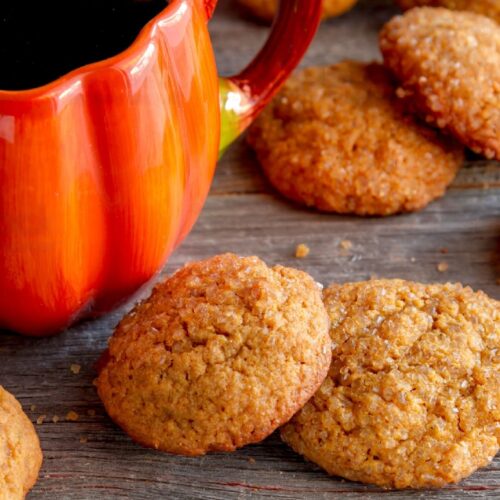 1. Chicken and Pumpkin Cat Treats
Pumpkin is good for cats and helps with digestion. Mixing with chicken will provide a uniue taste.
Equipment
1 Mixing Bowl

1 Measuring Cups

1 baking sheet

1 Cooling Rack
Ingredients
½

cup

cooked and shredded chicken

¼

cup

canned pumpkin

¼

cup

flour
Instructions
Preheat the oven at 350 Degrees Fahreneit

Use the mixing bowl blend in the canned pumpkin and shredded chicken

Add some flour or breadcrumbs to the mix and stirr until the dough forms

Form small balls of dough (approximately the size of a marble)

Bake the dough balls until they turn into golden brown color (15-20 minutes)

Once baked, allow the treat cooldown

You can store the treat in your fridge for longer time but, if you were to feed them make sure you thaw them before serving to the cat
Notes
Before you start with this recipe make sure you consult a Vet and check if your cat is allergic or has any sensitivities to such mix of ingredients. 
2. Tuna and eggs Cats Treats
This recipe only involves tuna and eggs, hence, it is a good option for cats which has allergies. While this recipe may not demand extra ingredients you will require suitable equipments. So, as long as you have the necessary equipment the recipe will remain inexpensive and simple.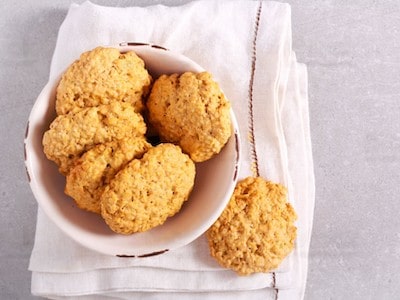 Instructions:
1. Preheat your oven to 330 F
2. Separate the egg from the yolk then discard the yolk. Place the egg white into the mixing bowl. Smash the egg until the stiff peak is formed.
3. Blend the tuna with a small amount of egg and form the paste. Add this paste to the mixing bowl containing the egg white. Fold them and make sure you don't knock the air out of the mix.
4. Now use the piping bag to put the mixture onto the baking sheet and make the swirls as per your cats' size.
5. Put the baking sheet in the oven for roughly 20-25 minutes. Once the treats come off of the tray let them cool down. Afterwards, you can store them in your freezer (this may last for 2 weeks).
3. Coconut and Tuna Cat treats
The recipe combination of coconut and tuna offers a unique taste. In addition, they contain quality nutrients which can benefit the cat.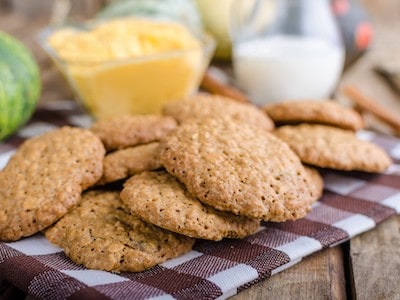 Instructions:
1. Heat the oven to 350 F and mix coconut, tuna, potatoes, and egg. Using a fork mash up the mixture and mix them evenly. You can also add coconut flour to make it thicker.
2. Make the small balls about 1 inch and mash them to make cookies.
3. Bake them for 15-20 minutes (the colour should change to light brown)
4. Let the cookies cool down. You can serve the cookies or store them in your refrigerator.
4. Chicken and Pea Cat Treats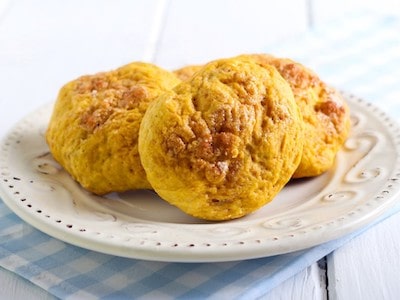 You can use chicken and mashed peas for providing a healthy treat to your cat.
1. Take the mix of shredded and cooked chicken, mashed peas, and a few breadcrumbs to form a dough.
2. Roll the dough and form small balls from it
3. Bake the balls for 15 minutes at 350 F
5. Catnip and Cat Grass Cat Treats
This recipe includes more nutritious values and also health benefits. You can use this combination to improve your cats' digestion.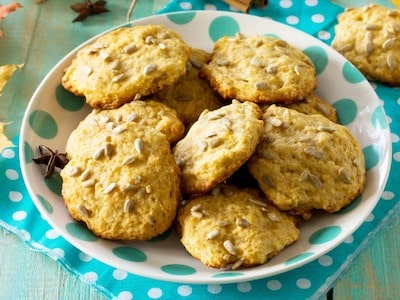 Instructions:
1. Take chopped cat grass and mix it with Catnip.
2. Add some water to the mixture and make the dough.
3. Roll the dough into the small balls and bake them at 350 F for nearly 15 minutes.
Do Cats need Grain-free food? Why do vets not like Grain Free Cat Food?
No, cats don't require grain-free food. It is fed to them with the perception that it will help them have a healthy life. A few years back grain free food for cats was only available at a Nutritionist or Veterinary place.
The idea of grain free food for cats became more popular because people thought that the diet plans which help them can also be helpful to their pets.
Local veterinarian Dr Crystal Ramsey, who is a shelter vet at Tri-County Animal Rescue in Boca Raton believes the notion of using gluten-free food for cats was a marketing ploy and they don't use grain-free food in their shelter.
Why Grain Free Cat Food?
Grain-free food is needed when your cat is facing health issues such as Inflammatory Bowel Disease (IBD), Food allergies and Dietary sensitivities. Grain-free foods help make the as per cats' diet requirements.
Further, if your cat is showing any symptoms such as hair fall, Itchiness, scabs on the skin, or intestinal issues you can consult a vet to verify whether your cat is allergic to grain food or not. And if your cat is allergic, using the grain-free food recipes will come in handy.
Before we wrap up the article, here are some additional combinations of ingredients you can use for your homemade cat treats grain free recipes:
Sardine and Rice
Cod and Carrot
Lamb and Green beans cat treats
Salmon and Sweet Potato
Turkey and Cranberry Cat Treats
You can try different mixes of homemade cat treats grain free recipes but make sure to get Vet approval before feeding them to your cats.
FAQs
What is grain free cat food?
As the name suggests, it is simply cat food made free of grains. It is preferable when a cat is suffering allergic reactions, showing signs of discomfort or having digestion issues.
What treats should cats avoid?
Cats should avoid Greenies, Temptations, and crunchy dental treats. These treats contain harmful ingredients, and high carbohydrates, which can lead to obesity and hunger.
What is the best grain free cat food?
American Journey Grain-Free Dry Cat Food is one of the best grain free cat food. Others in the list include Sheba Perfect Portions Salmon Cuts, Kitzy Wet Cat Food Variety Pack and Blue Buffalo Wilderness Kitten Grain-Free Dry Food.
What is the best grain free dry cat food?
CRAVE Grain-Free Adult Natural Dry Cat Food is considered to be one of the best grain free dry cat food out there.
Is grain free cat food low on Carb?
Grain-free food uses other carbohydrate ingredients such as potatoes, sweet potatoes, tapioca, peas, and lentils for replacing grains. So, there is a high carbohydrate proportion in grain-free food.
Go check out the same article How to Make Homemade Cat Treats Grain-Free from CatLikesBest.
Final Comments on Homemade Cat Treats Grain Free Recipes
Each of the Homemade Cat Treats Grain Free Recipes in the article may have its pros and cons but, they are not suitable for every cat. Some of the cats may find it difficult to digest grain-free food as well. Hence, it becomes mandatory to consult with your veterinary doctor.