Christmas is around the corner and this time celebrate Christmas not just with rum cakes, fairy lights, and Christmas trees but with Christmas cat memes too!
Make this Christmas a unique one and celebrate it with a big bang! So, let's just not sing the same boring dashing through the snow instead share 55 of the best Christmas cat memes with all!
With CatLovesBest you will get 55 best Christmas cat memes! So what are you waiting for?
55 Amazing Christmas Cat Memes
Why celebrate in a boring way when you can wish Christmas in a memes way isn't it! Merry Christmas to you all guys!
Check our collection of cats destroying Christmas tree memes, oh Christmas tree cat memes, Merry Christmas cat memes, Happy Christmas cat memes.
1. Last Thing This Christmas Bell Sees Before It Dies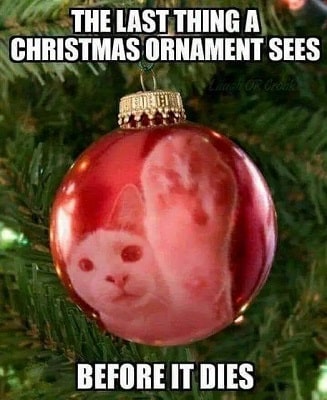 2. Cat's Wish Come True the Day After Christmas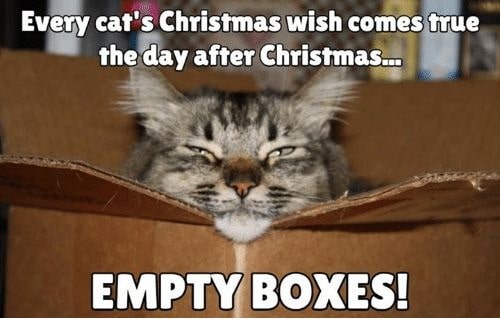 3. Oops! Sad Christmas Meme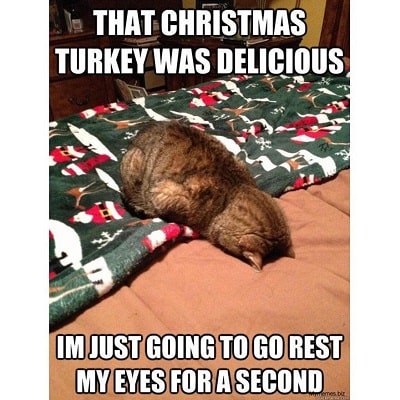 4. Damn! Why So Little Time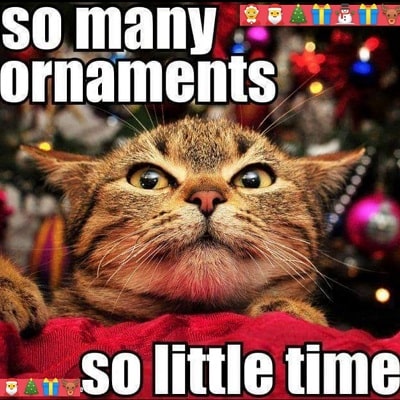 5. Get Set Ready To Destroy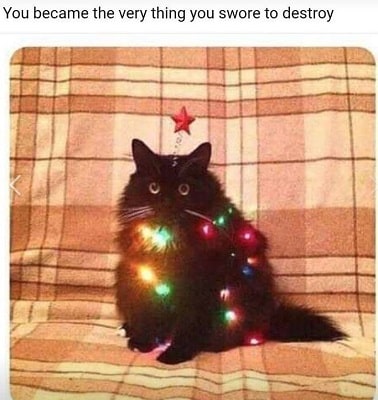 6. Now, You Know Why I Drink 4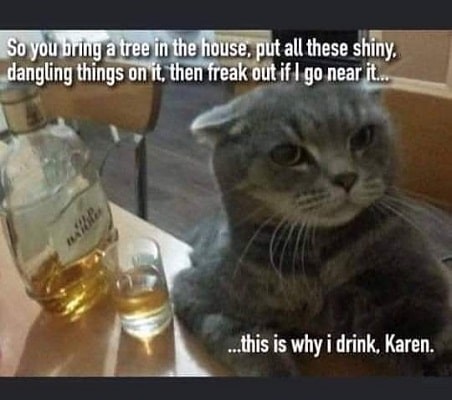 7. Leave Me, I Want To Destroy That Shiny Thing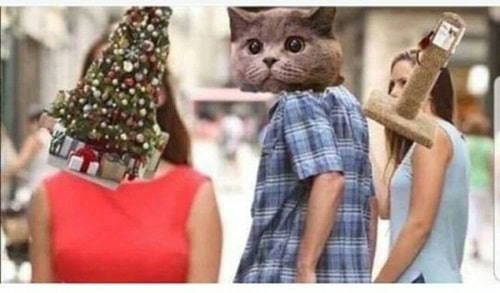 8. Buried Elf on the Shelf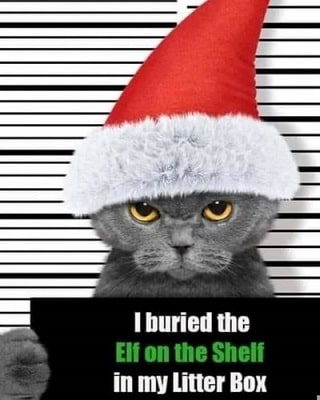 9. Christmas Is Here Because Simba Clause Is Here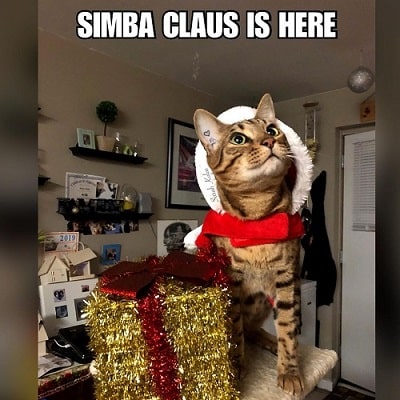 10. I Will Have Nice Christmas Off Course Without You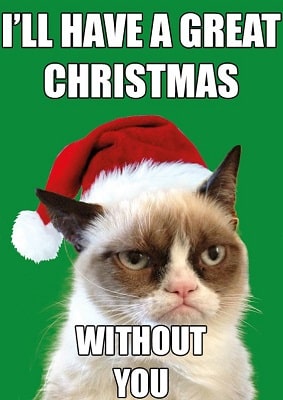 11. Grumpy Cat Christmas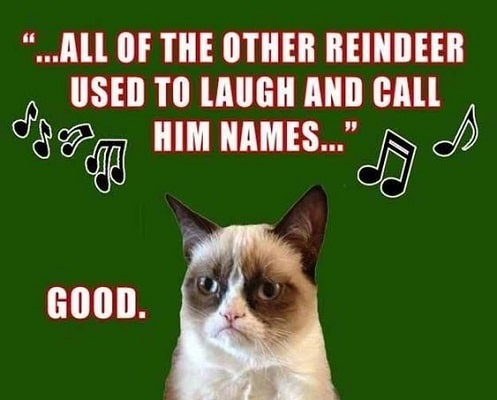 12. Grinch Will Fail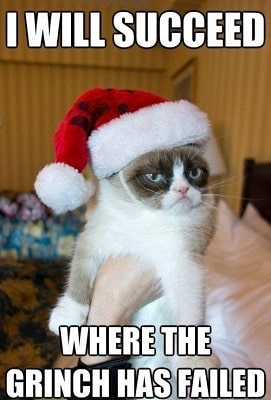 13. So, You Thought You Will Get Presents LOL!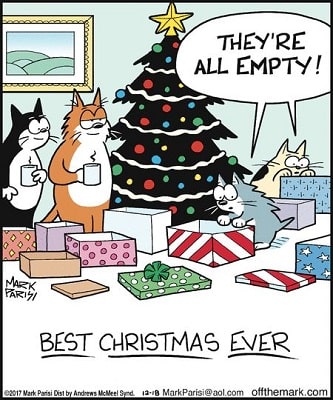 14. A Moment of Silence Please!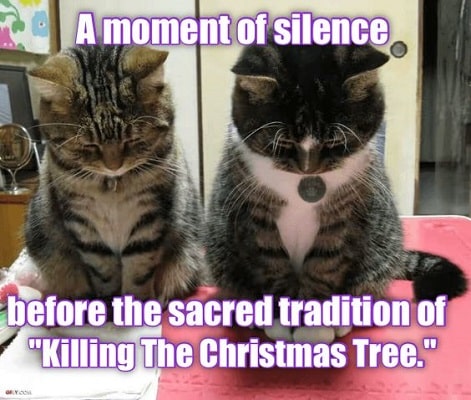 15. I Pray May Your Christmas Tree Survive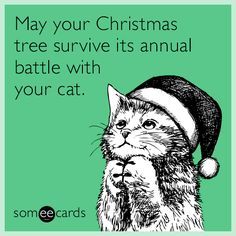 16. Christmas Comic Cat Meme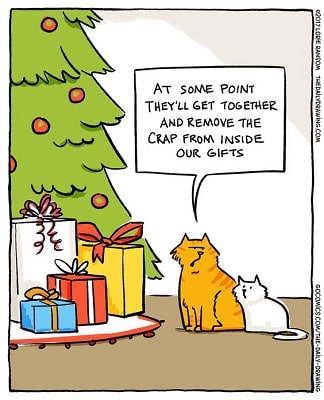 17. Best Purresents Ever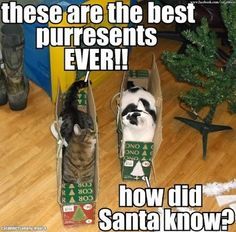 18. Here Is the Last Selfie With This Tree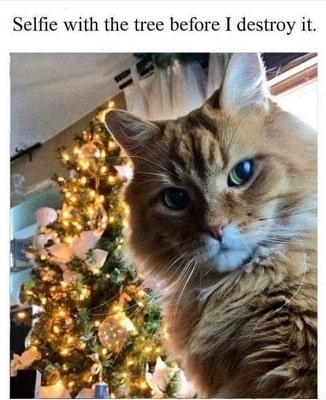 19. Check This Best Cat Christmas Picture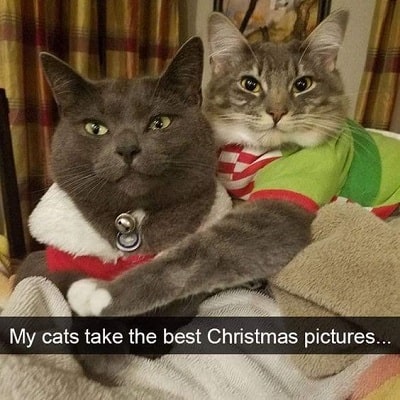 20. Don't Let It Snow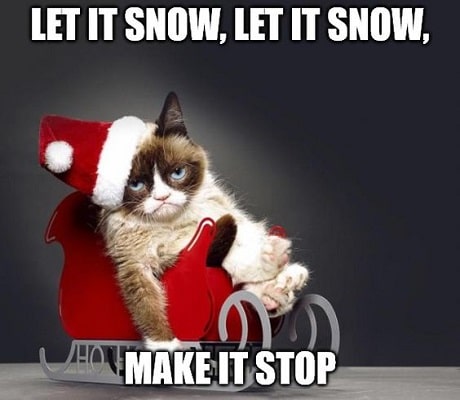 21. Wreck the Tress and Blame the Doggies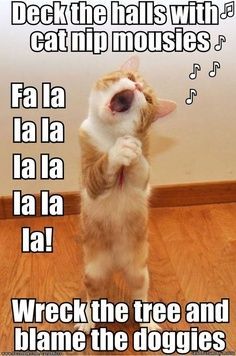 22. Our Family Card on Christmas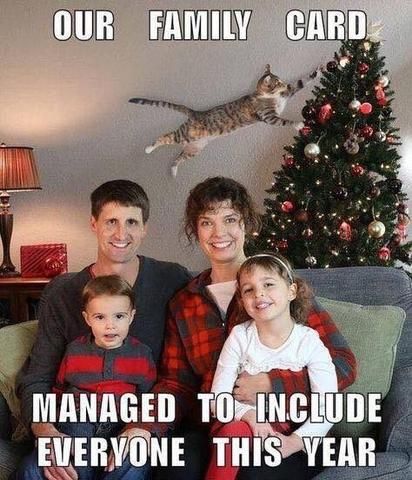 23. I Will Murder It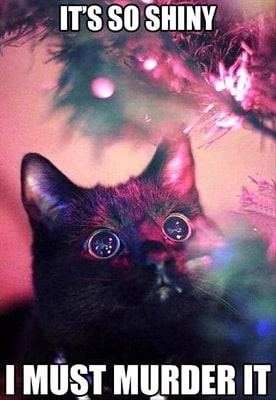 24. Meet Prisoner Number 101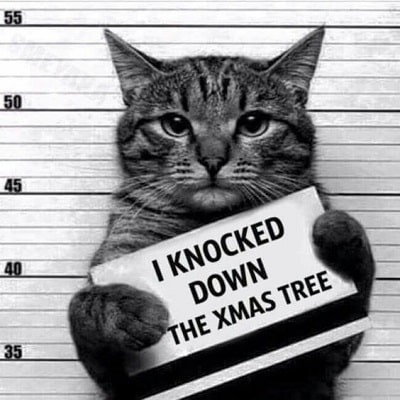 25. Christmas Tree Cat Meme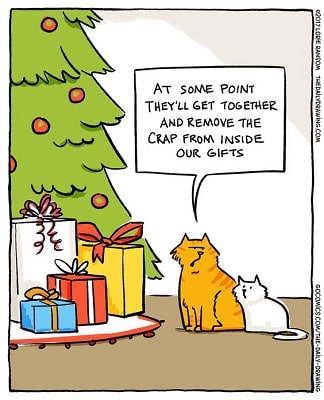 26. Christmas Costume Cat Meme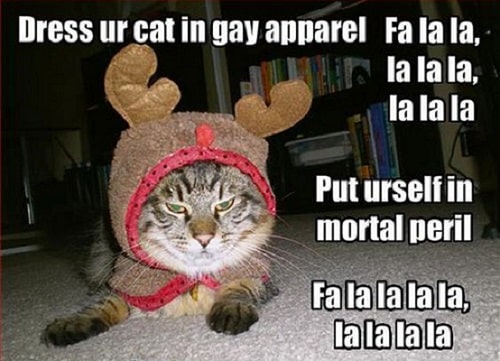 27. Why Holidays Are Not Over Yet?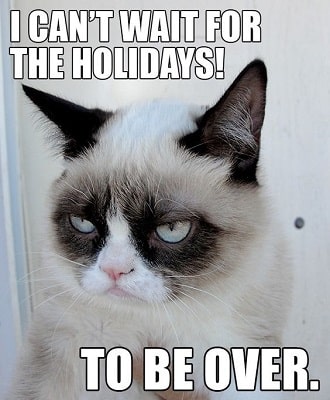 28. Purrfectly Hilarious Holiday Cat Meme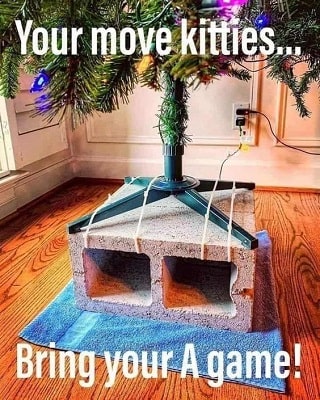 29. I Am Also a Christmas Gift My Hooman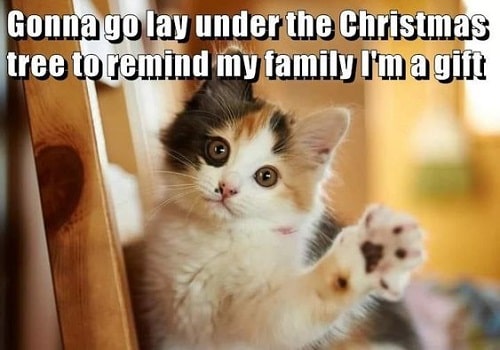 30. I Need New Owner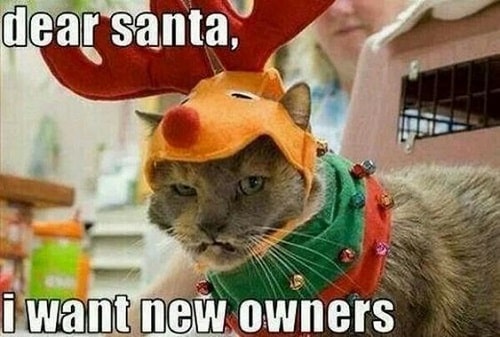 31. Cat Christmas Tree Meme
So, are you ready to accept my challenge hahaha!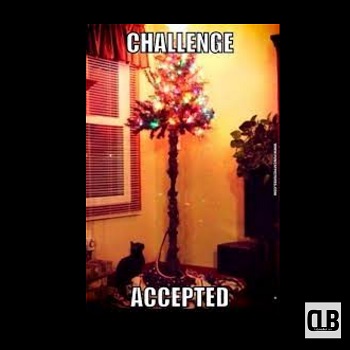 32. Cat Christmas Village Meme
When you have already destroyed the Christmas tree, and now it's time to down the Santa's village!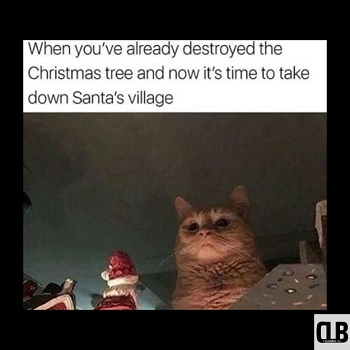 33. I Am Only Getting Fat This Christmas
Why god why am I getting only fat this year!
I need no fat this Christmas, please!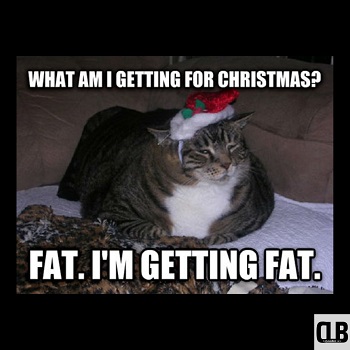 34. Christmas Cat Meme Funny
I would love to thank my master to get me this big amazing scratch post for this Christmas.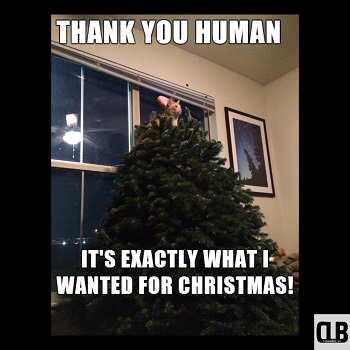 35. Oh, Christmas Tree Are You Ready?
Oh, Christmas tree your ornaments are history!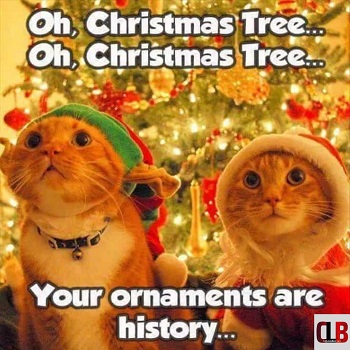 36. Just One Picture Before I Destroy
Let me destroy this, please!
Aha! Okay, only one picture is allowed before I destroy it okay!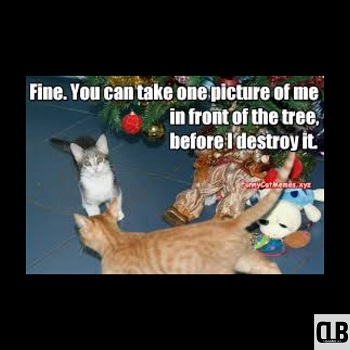 37. Why Santa Got Enough Reindeer?
Look mama I am ready with a reindeer costume!
What do you mean Santa has already got enough Reindeer!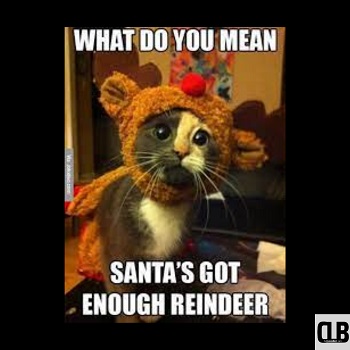 38. That Tree Just Fainted Not My Fault Buddy!
No, you are getting it all wrong. I didn't do it. That tree has just fainted!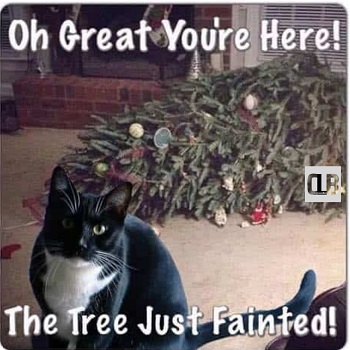 39. I Am the Only One You Need!
I will keep destroying all the gifts because I am the only one you need!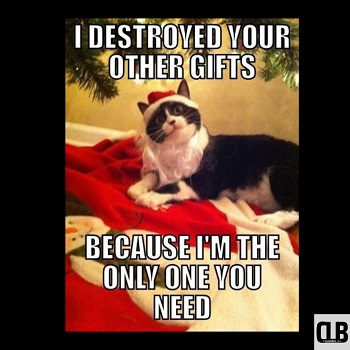 40. I Always Nail It!
I don't usually pose for Christmas pictures but whenever I do, I make sure I nail it!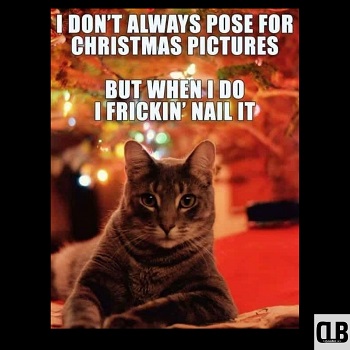 41. Funny Christmas Cat Meme
Every year's story it is! Everything same. You dress me up like this then wonder why I knock over the Christmas trees again!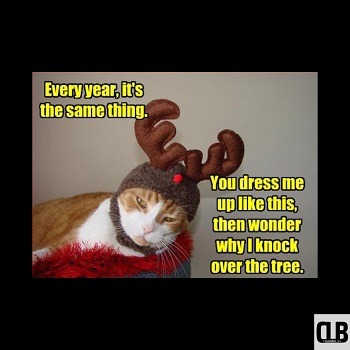 42. Grumpy Cat Christmas Meme
So, let's sing a Christmas song okay?
Dashing through the no! Yes no no more same song, please!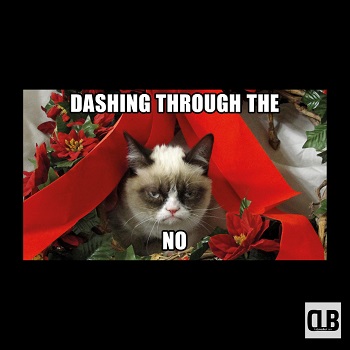 43. Happy Christmas Cat Meme
I just need presents okay, so keep presents and go away Santa claws!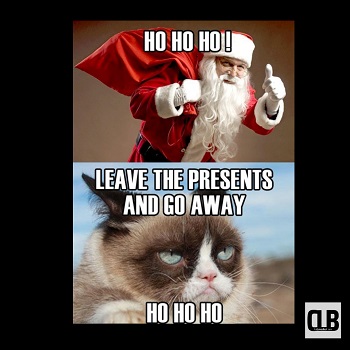 44. I Hope You All Die!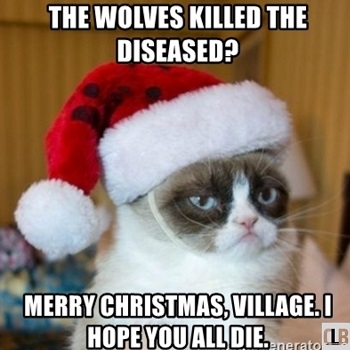 45. Hilarious Christmas Cat Meme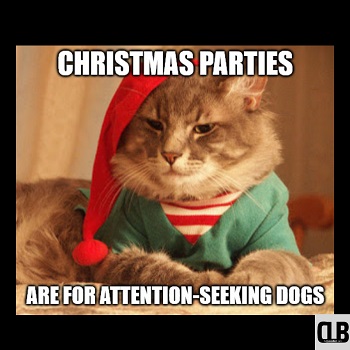 46. Jingle Bell Cat Memes
Jingle bell, jingle bell, also go to hell!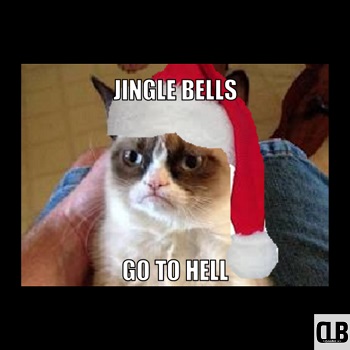 47. Litter Box Christmas Cat Meme
I have got a gift for you, and it is in the litter box!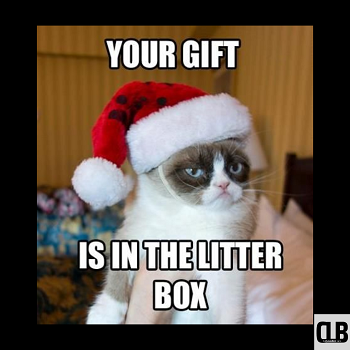 48. Merry Christmas Cat Meme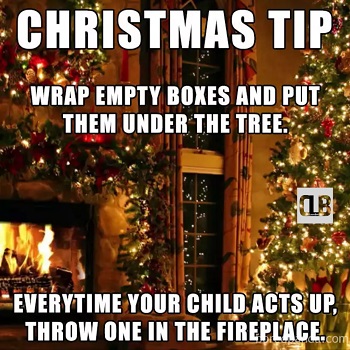 49. Oh Christmas Tree Cat Meme
After all, what would a Christmas tree be without an angle?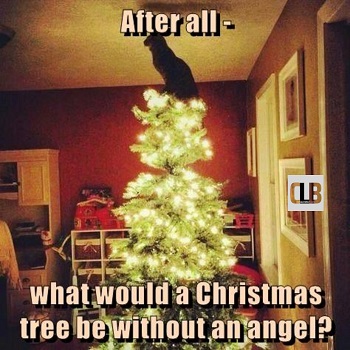 50. Santa Claws Cat Memes
Cat 1: OMG! It's Santa claws!
Cat 2: That's not Santa, that's a burglar!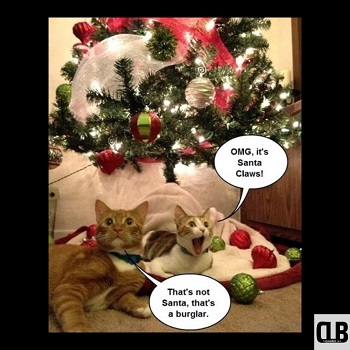 51. Xmas Cat Memes
Got some XMAS savings for you my homie!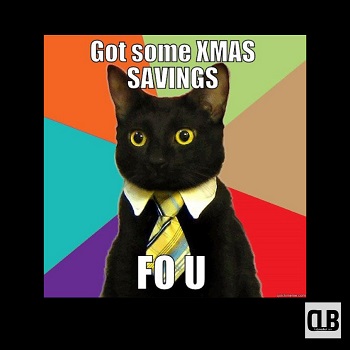 52. We Won't Eat the Goldfish Again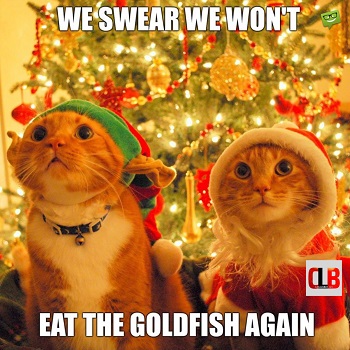 53. What Is This Tiny Shiny Object
Shiny round balls dangling everywhere, and I am supposed to just let that happen without destroying how is this even possible?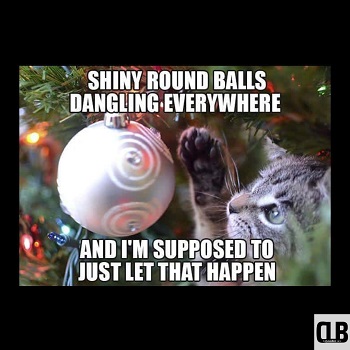 54. Scratchpost Christmas Cat Meme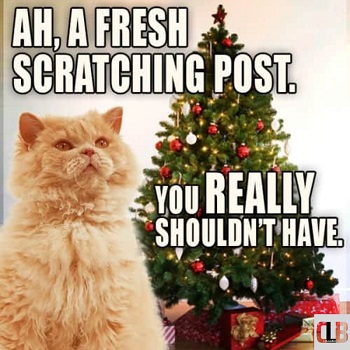 55. Sarcastic Christmas Cat Meme
All I want for Christmas is to punch you!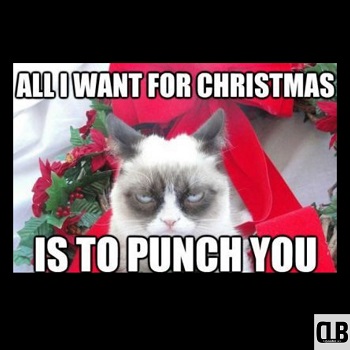 Well, That's a Wrap!
I hope you really enjoyed and busted out of laughter while scrolling through all the 55 the best Christmas cat memes with CatLovesBest!
We have the most viral grumpy cat Christmas meme, Christmas vacation cat meme, merry Christmas cat meme, cat Christmas tree meme, and many more!
Share this with others and which one is your favorite do let us know in the comment section below!
Wish you Merry Christmas!