Learn how to make 6 unique and healthy homemade cat toothpaste!
Dental issues affect the majority of cats. According to studies, dental disorders affect 50 to 90 percent of older cats who are more than 4 years old.
Luckily these diseases are curable and can be prevented. To avoid such situations, make sure to regularly clean your cat's teeth.
Well, you can save money and make homemade cat toothpaste. In this article, we have provided 6 DIY cat toothpaste recipes which can prevent all cat's teeth and gums problems.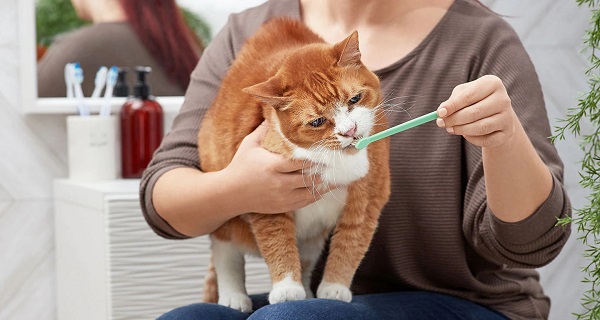 DIY Homemade Cat Toothpaste!
Make some unique and amazing homemade cat toothpaste at home. We have come up with 4 awesome DIY cat toothpaste that prevents oral problems.
1. Coconut Oil Homemade Cat Toothpaste
Coconut oil is used in the majority of commercial cat toothpaste. It is the most important component. Coconut oil is self-sufficient in cleaning your cat's teeth. It contains a significant amount of lauric acid, which has anti-inflammatory properties. It helps to prevent dental problems like plaque, tartar, bad breath, and gingivitis.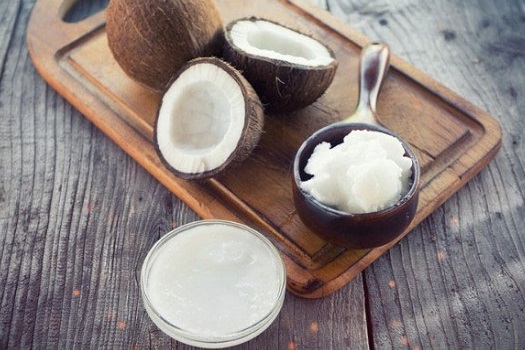 Things you need
Process
Apply coconut oil directly to your kitty's teeth and gums. If she doesn't like it, you can even mix it in her food. The Coconut oil melting point is low, so you can feed her in solid and liquid forms.
You clean her teeth regularly with this!
2. Natural Cat Toothpaste DIY
Customize your own homemade toothpaste by using DIY cat toothpaste recipes. These are universal and famous. You can make it at any minute.
Things you need
1 teaspoon baking soda
A few mint leaves
Little Water
Process
Grab a cup add 1 tbsp baking soda and half tbsp water to give it a good mix. Then add a few crushed mints leaves; this is just for flavor purposes in case your cat doesn't like baking soda flavor.
And, your natural homemade cat toothpaste is ready!
3. Homemade Mineral Cat Toothpaste
We will use edible calcium montmorillonite clay. It has all minerals supplements and contains toxin elimination. Quite effective and has a neutral taste. It contains anti-inflammatory properties, and brushing your cat's teeth with this will remove plaque. Also, it has a low acid content which makes sure to prevent oral cavities.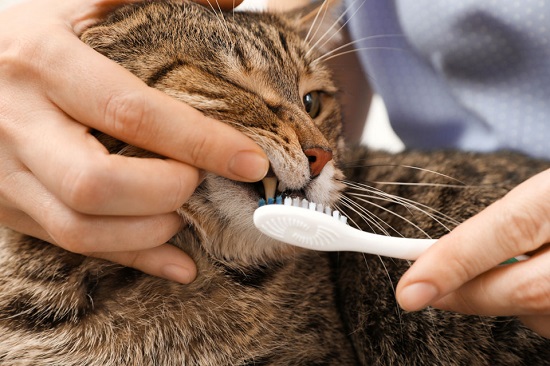 It keeps all teeth and gums problems away, plus even if she ingests, it won't cause any health problem yay! So, shall we begin?
Things you need
Calcium montmorillonite clay
Process
Simply sprinkle this clay on your kitties toothbrush or if you don't have a toothbrush, wrap your fingers in gauze.
Brush her teeth thoroughly using a moistened toothbrush. And, your job is done. Once wet, the clay can't be used later because it will become hard and dry. So, make sure to clean the brush well.
Wait! Don't go; there are some amazing toothpaste recipes for cats that are yet to be read!
4. Dry Parsley Homemade Toothpaste Recipe
Learn this recipe and make homemade cat toothpaste simply in a few minutes
Things you need
Single cup virgin unrefined coconut oil
Half tbsp of turmeric
Half tbsp kelp
1/8th tbsp dry parsley
Process
To soften and malleable, pour one cup of coconut oil into a warm water bath. Combine half a teaspoon of kelp, parsley, and turmeric in a mixing bowl.
Do the mixing and save this paste in the fridge.
5. Enzymatic Toothpaste for Cats
To make enzymatic toothpaste, we will use hydrogen peroxide. It keeps dental diseases away and gifts your cat white teeth.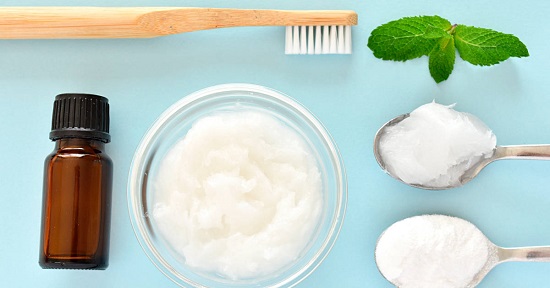 Things you need
A small amount of hydrogen peroxide solution
Salt
Process
Take a cup, pour 1 tbsp hydrogen peroxide and add one tbsp salt (sodium chloride).
TIP: When you add salt to the hydrogen peroxide, make sure to use it immediately because if you don't, the benefits of hydrogen peroxide will be washed away.
6. Potassium Chloride Cat Toothpaste Homemade
As a responsible cat owner, human toothpaste should not be used on your cat or kittens. ASPCA Complete Guide to Cats says it can be toxic to her. Therefore, use this DIY cat toothpaste to keep her teeth shiny and breath refreshing.
Things you need
One tbsp Potassium Chloride
One tbsp water
Process
Mix one tbsp of potassium chloride and one tbsp water in a cup. Mix it thoroughly, and it's ready. Bear in mind the ratio of both things will be the same. If you take 2tbsp of water, then take 2tsbp of potassium chloride.
FAQs
Can I brush my cat's teeth with dog toothpaste?
Most of all, pets toothpaste can be used by both cats and dogs. If the toothpaste is specially designed for canines, then make sure to seek veterinary help before you use that on your cat's teeth.
Well, you can make homemade cat toothpaste also at home.
What happens if you don't brush your cat's teeth?
Teeth cleaning is vital as it keeps your cat's teeth gums hygienic. If you don't brush your cat's teeth regularly, it can increase plaque and tartar levels, can give cavities, and in serious conditions, your cat can face tooth loss too.
This can be painful, uncomfortable and your feline friend may avoid eating cat treats and food.
Can I brush my cat's teeth with baking soda?
In short, it is a big no. Don't use baking soda; it has high alkaline properties. If she ingests, it can imbalance the acid level of her stomach.
If you give her professional cleaning and make sure she will not swallow it while brushing, you can use baking soda. Also, don't use baking soda alone. Use in dilute form when mixed with other ingredients. Baking soda won't cause harm to your cat.
Conclusion!
A healthy cat oral care is vital.
It is recommended to brush your cat's teeth with toothpaste on a regular basis to prevent dental disorders. Therefore, we have come with homemade cat toothpaste recipes. It will take away bad breath problems, tartar, and other oral issues.
You can use any of the 4 DIY homemade cat toothpaste recipes from above. It is safe and tested.
I hope you use these innovative, budget-friendly homemade cat toothpaste at home, and your furry friend prefers to use them too.
References
Tips for Keeping Your Cat's Teeth Clean – PetMD
How to brush your cat's teeth – International Cat Care
A guide to cat dental care – RSPCA