Looking for the best flea treatments for cats? Check out the top 10 Cat flea and tick treatments recommended by vets, get discount prices today! -Team CatLovesBest
Fleas are not just pests, they can prove to be a health hazard. A really bad flea infestation can damage the cat's skin, make it allergic, or make the cat anemic due to siphoning of blood. Fleas are not as dangerous as ticks in this regards, but they do host other parasites and can release them in the cat's body.
Talking of flea control, prevention is obviously the best way out but each product works differently. You would need to spare a lot of time to browse through such a large variety of products and make a decision. We have tried to make your job easier by reviewing 10 cat flea treatments and backing them up with a buyers' guide.
Best Flea Treatment for Cats: Bayer Advantage II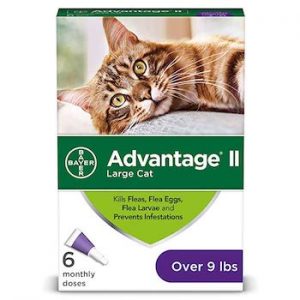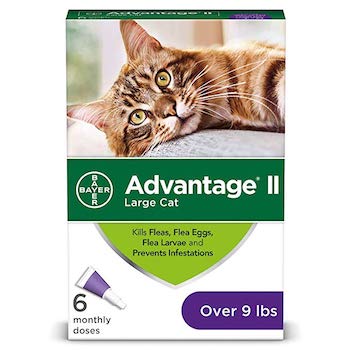 According to our experts, Bayer Advantage II Flea Prevention is the best cat flea treatment as it offers quick and lasting freedom to your kitty from fleas and ticks. The topical formula gets rid of fleas in all life stages. Safe, effective and easy to administer, Bayer Advantage II is popular among many cat-parents and vets.
How to get rid of fleas on cats?
Your first step would be to get rid of as many fleas as possible by using a flea comb and by bathing the cat. Using a flea comb, comb meticulously all over your cat's body. Keep a jar/bowl of diluted bleach nearby and when you collect fleas on the comb, shake them into the jar to kill them quickly. A good bath afterward can also help to drown the remaining fleas.
Several factors such as effectiveness, safety, cost, side-effects, and formulation should be considered before deciding how to go about treating your kitty for fleas. Effective flea treatment products will contain ingredients to kill adult fleas before they lay eggs or something called an insect growth regulator that will sterilize flea eggs and prohibit immature fleas from growing up and reproducing.
Treatments can be classified into two broad categories: topical flea treatments and oral flea medicine for cats.
Topical flea treatments include spot-ons, sprays, dips, shampoos, and cat flea collars. Many oral flea medicines are available exclusively on prescription, but there are many others that can be purchased over the counter.
While taking steps to remove the pests from your cat is important, equally important is to take adequate measures to wipe them out from the environment (your home). Vacuum your carpet and sweep your floor to remove flea eggs, larvae and pupae.
Bear in mind that 95% of the flea's lifecycle is spent off your pet. Ensure that you empty or throw away the vacuum cleaner's bag every time you use it. Treat all cats and dogs. Wash all bedding in hot water. You can also hire a professional to exterminate the pests from your home and the yard.
The Best Cat Flea Treatment of 2021
We evaluated many scores of cat flea treatment products and chose 10 for being effective and relatively safe options. We present reviews of the top-rated best cat flea treatment products in this forthcoming section.
1. Bayer Advantage II Flea Prevention for Large Cats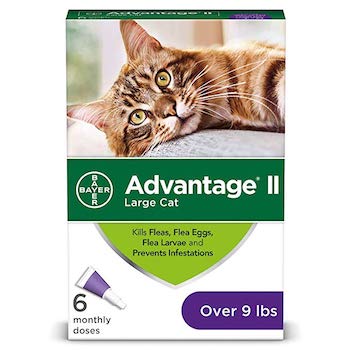 This one is a topical flea preventive, which is both effective as well safe. It will keep your kitty free from fleas for 30 days after a single application and offers protection from fleas in all life stages.
The product contains powerful active ingredients and insect growth regulator. These ingredients not only kill adult fleas but also prevents the growth of flea eggs into adults that are capable of biting.
It is so fast-acting that it eliminates 99% of flea larvae in 20 minutes and 98% of all fleas in 12 hours. Besides fleas, Advantage II is also capable of acting against ticks and lice.
Bayer Advantage II Flea Treatment for Cats is completely waterproof and is available as two formulas: one for cats below the weight of 9 lbs and the other for bigger cats.
Pros:
Highly effective and starts working immediately
Provides protection for 30 days and is completely waterproof
Easy to apply in three simple steps
Offers protection against fleas in all life stages
 Also acts against other pests such as ticks and lice
Cons:
This product is not suited to kittens under eight weeks and cats under 5 pounds in weight
The product may get washed away if the cat bathes within 24 hours of application
larger cats may require a stronger dose
2. Frontline Plus for Cats and Kittens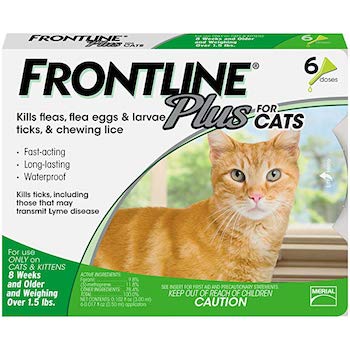 Frontline Plus is an effective spot-on treatment and acts against all three pests – ticks, lice, and fleas. Use this treatment for cats heavier than 1.5 lbs or at least 8 weeks old.
Frontline Plus gets power to exterminate fleas in all life stages from active ingredients (s)-methoprene and fipronil. This treatment will offer protection for 30 days after a single application.
It is important to not bathe your kitty two days before and after application for better effect. The pack can last for six months and the product kills the fleas within 24 hours of applying.
Frontline Plus Cat Flea Treatment is very simple to apply. Just spread the fur along the spine and apply the liquid directly to the skin for the best result.
Pros:
Keeps fleas away for a month
Kills bugs within 24 hours
Cons:
Can cause side-effects and not 100% natural
3. Hartz Topical Flea & Tick Prevention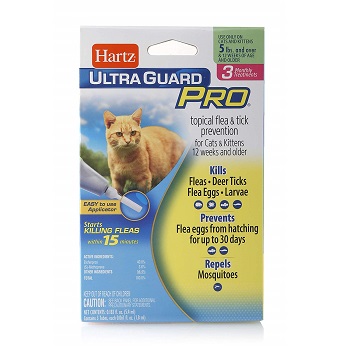 This is a spot-on treatment and helps get rid of fleas in all life stages. Hartz Topical Flea & Tick Prevention will help to keep infestation at bay for 30 days from the day of applying.
The order is delivered as three monthly treatments in easy to apply, single dose tubes. This product offers protection from fleas in all life stages. The product also successfully repels mosquitoes for 18 days from the day of application.
The company doesn't mention anything about the product being waterproof. All spot-on treatments carry the threat of getting washed out if the cat comes in contact with water after applying.
Pros:
Hartz Topical Flea Treatment for Cats is the cheapest product on our list
Apart from fleas and ticks, it also claims to keep mosquitoes away
Helps to keep infestation in check for 30 days after application
Cons:
Due to the active ingredient etofenprox used in this flea treatment, it may be toxic to your cats if used in higher amounts.
4. Capstar Fast-Acting Oral Cat Flea Treatment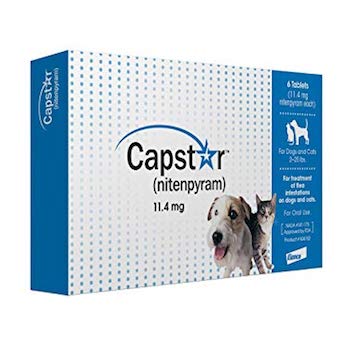 Topical flea treatments such as collars and sprays can sometimes be effective to only a certain extent. It can be either be because the infestation is very severe or the product does not suit the cat.
Novartis' Capstar Flea Control Tablets are an alternative to spot-on flea prevention and flea collars, which can also occasionally cause side-effects in cats. These tablets start taking effect within 4 hours of being administered and offer 24-hour protection against fleas in all life stages. The pills should be used in combination with another product in order to keep your kitty protected for a longer time.
For pets that are picky, the pills could be crushed and the powder could be mixed in their food for ease of administration.
Pros:
The pills are relatively cheap and available without prescription
Requires single dosage, the pill can be mixed with food for ease of administration
Takes effect within 4 hours and offers protection against all flea life stages for 24 hours
Cons:
Causes itchiness when the fleas begin to die
Ideally suited for smaller cats, bigger cats may require a stronger dose
5. Advecta II Cat Flea Treatment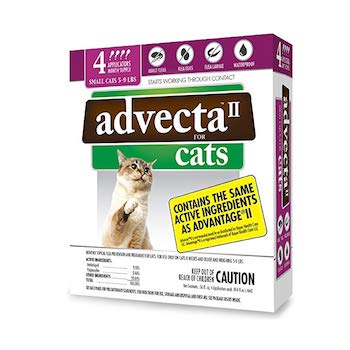 This product is best for cat-owners looking for a long term preventative cover which is easy to use. It is essential to apply a small drop on your pet's skin for 24 hours to test your kitty's tolerance towards the treatment before applying the full dose.
This flea medicine can take care of both aspects of flea problems: eliminating fleas that are already there and stop new fleas from joining. The product claims to kill fleas in all life stages (adult, larvae, pupae) within 12 hours and keeps your kitty protected from reinfestation for another four weeks.
The package includes 4 vials of the medication to offer cover for 4 months. The company claims that its product is waterproof and does not get washed away after coming in contact with water.
Pros:
Offers protection from fleas in all life stages.
One pack contains four vials that will keep your kitty protected for four months.
The treatment is water-proof and does not get washed away if your cat comes in contact with water
 Gets rid of infestation within 12 hours and prevents reinfestation for 30 days
Cons:
Users have complaints that the treatment does not live up to its claims of being able to rid your pet of fleas.
6. PETARMOR Plus Flea & Tick Prevention for Cats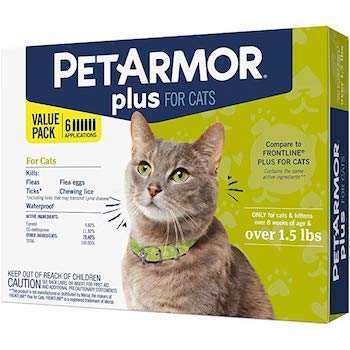 This is yet another spot-on treatment that protects your kitty from being bitten by both fleas and ticks. It acts against three pests – fleas, chewing lice, and mites. This also is a once-a-month treatment. Applying once will help to keep your kitty free of infestation for a month.
Being a spot-on treatment, you don't have to wrestle with your cat to make her swallow a pill. The product will start showing results within 24 hours of application. The dosage is based on the weight of your pet.
Pros:
Easy to apply
Acts against fleas, ticks, lice, and mites
Applying once can keep your kitty free from infestation for a month
Cons:
Being a topical treatment, this could get washed off if the cat comes in contact with water on the day of application
Some users complain that the product is not so effective.
7. Catego Fast-Acting Flea & Tick Treatment For Cats & Kittens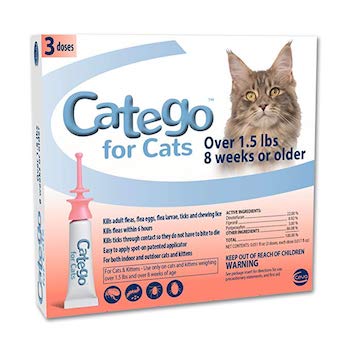 This product contains three active ingredients and has a chemical profile that is very similar to Advantage II and Frontline Plus. The Catego Fast-Acting Flea & Tick Treatment is one of our top picks because of its unique chemical formula.
Firstly, it contains Dinotefuran which functions similar to Imidacloprid by inhibiting nicotinic receptors in the flea's nervous system. Catego also contains Fipronil that can effectively cause deaths of fleas. The third ingredient is Pyriproxyfen, which is an insect development inhibitor, and takes away the potential of fleas to reproduce by modifying the growth and development of eggs and larvae.
Unlike Advantage II and Frontline Plus, we do not have to wait for 12 hours for the treatment to start showing results. Catego does the job in half the time. A single application will help to prevent infestation for 30 days.
Pros:
This is a unique formulation only for cats
Contains three powerful active ingredients and takes half the time taken by Advantage II and Frontline Plus to do the job
Easy to apply
Keeps your kitty protected from infestation for 30 days after applying
Cons:
There are doubts regarding the product's efficacy.
8. Sentry Capguard Oral Flea Medication for Cats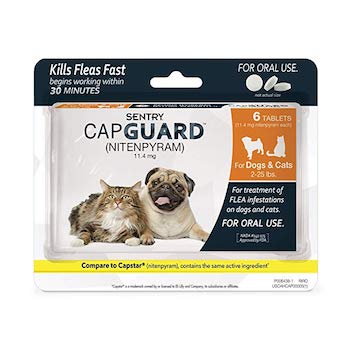 Many times cats do not like wearing collars or having liquids rubbed on the skin and you can try oral flea medications like the Sentry Capguard to keep them adequately protected from the pests.
This is not your monthly treatment but it is intended to kill off the infestation before it can get severe. After administering this pill, you will start seeing the flea problem reducing and getting wiped out within 6 hours. The tablet contains Nitenpyram, a vet-recommended chemical, that will get rid of fleas quickly without putting your kitty under any extra strain.
Moreover, this treatment can be repeated if the infestation resurfaced after a few days.
Pros:
Treatment safe for cats to swallow
A single order will deliver dosage for six months
Recommended for cats weighing between 2-25 pounds
Cons:
Requires the fleas to bite your kitty to deliver results
Will not work if the kitty has vomited the pill within 30 minutes
9. SENTRY Natural Defense topical flea and tick control for Cats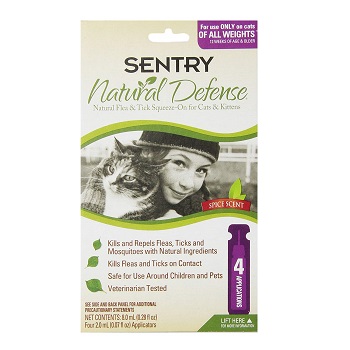 SENTRY Natural Defense flea offers topical control from fleas and ticks and contains ingredients that are mostly derived from plants.
The active ingredients are peppermint oil, clove oil, and lemongrass oil. It controls fleas and ticks effectively over a longer time frame in cats and kittens 12 weeks of age & older, for any weight.
Since ingredients are all derived from plants, it is non-toxic and is a safe choice for households with children and pets.
Pros:
Can have no side-effects because of ingredients derived from plants.
A safe choice for households with young children.
Cons:
The stuff is good to smell, but creates a sticky mess on the fur and doesn't weaken the fleas at all according to users
Can be used as a preventive measure rather than as a remedy for infested cats.
10. Cheristin for Cats Topical Flea Treatment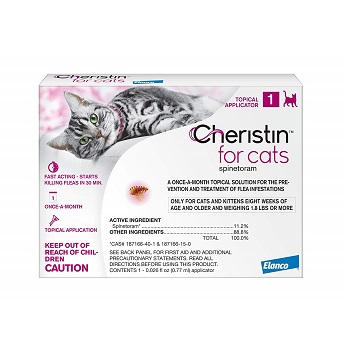 Cheristin flea control is an over the counter treatment from Elasco that will kill fleas immediately. This product works the same way insecticides do and kills parasites that come in contact with it. It has been designed for external application and is therefore not so much of a worry for your kitty's health.
Cheristin kills the pests by paralyzing their nervous system. As part of the process, the fleas get killed without any harm coming to your kitty. The active ingredient is spinetoram, which is an insecticide to target pests. Although it is known to have side-effects, it is not too severe on cats.
The fleas begin to die within 30 minutes of applying and can kill all fleas within 12 hours.
  Pros:
Quick acting, kills fleas that come in contact with it
The formulation though harsh on parasites is gentle on cats
Easy to apply
Cons:
This product is not recommended for sick, elderly, pregnant, or nursing cats without seeking the consent of your vet
In some instances, side effects such as hair loss and vomiting have been reported
 May cause awkwardness in cats if they swallow it accidentally
Our Buyers' Guide of Cat Flea Treatments
Product reviews are often the best way out to understand a particular product before actually buying. However, product reviews themselves do not address the question of selection on their own. Buyers' guide will help in understanding different categories of cat flea treatments, and the factors that should influence your decision of selecting a treatment. We have also tried to answer a few FAQs at the end.
Types of Cat Flea Treatments
There are several factors that must be considered before beginning to shop for flea treatment for your pet feline. The most effective products for checking fleas will contain something that will kill adult fleas before they start laying eggs. Alternatively, they also may contain an ingredient that will sterilize flea eggs and prevent the immature fleas from growing and reproducing.
1. Topical Cat Flea Treatments
Topical Cat Flea Treatments are meant to be directly on the cat's body o treat or prevent fleas. Here are the different types of topical flea treatment available for cats:
Spot-on treatments require a small amount of a liquid to be rubbed all over your cat once every month. Though manufacturers claim it is waterproof, frequent bathing may reduce their efficacy. These products can also get groomed off, so it is best not to pet your kitty till the liquid dries off after being applied.
These were once considered to be major parts of flea-check programs. However, dips, sprays, and cat flea shampoos are only effective at killing fleas on the cat at the time of application. They can do little to kill the freshly-hatched fleas that may get introduced through the environment after the treatment. There are a huge number of products available on the market but you have to ensure that the product you are using is safe.
Many cat parents have been attracted to cat flea collars because they are easy to use and have no side-effects. Old-style flea collars are not very effective in areas of your cat's body that are farthest from the collar. Though effective, some newer products are expensive.
2. Oral Flea Medicine for Cats
While many oral flea medicines for cats are available over the counter, many are also strictly available only on prescription. Oral flea medicines have two distinct advantages; No chemical residue is left behind post-use and Their effect is felt equally all over the cat's body
3. Flea Combs
Just as the name suggests, the flea comb is a grooming device for your pet's fur. Unlike regular combs, the teeth of a flea comb are more closely spaced enabling it to physically weed out fleas, flea eggs, and flea dirt from the fur.
4. Tick Removal Tools
Tick removal tools are designed to weed out the tick by pulling or twisting and ensures that the tick is safely removed without getting crushed or leaving its mouth part inside the skin, according to companies that sell the tools. There are several published studies that show these tools can indeed remove ticks effectively, even ones that are as small in size as a poppy seed. Scientists though do not believe these tools can do a better job of removing ticks than fine-tipped tweezers, which they believe to be the gold standard.
How to choose the best Cat Flea Treatment for Cats?
All cat flea treatments use insecticides to eradicate fleas on your cat. Do not be scared because it is all safe. All the insecticides used in flea treatments have a certification from the Environmental Protection Agency (EPA) before being allowed on the market. If correctly administered, there is no chance you or your kitty could ever come to any harm.
Avoid these ingredients
However, there are side-effects of cat flea treatments if not administered properly. Also, these products are meant for the home and can come in contact with kids and pets. Hence, it is important to be cautious. According to our experts, the following 4 ingredients should be avoided under all circumstances:
Selamectin
Researchers have proved that Selamectin leaves a high amount of residue after coming in contact with it. If you are going to apply it once or twice every month to your pet, this ingredient has the potential to harm you because you are going to come in frequent contact with it.
Pyrethroids
As per an expert agency, human beings with exposure to pyrethroids can feel numbness, itching, burning, stinging or tingling.
Pyrethrins
Cats do not have the ability to metabolize pyrethrins and pyrethroids. Though they are not necessarily harmful, any medicine that uses these ingredients risks overexposing your cat should it come in contact with the same chemicals anywhere else. Pyrethrins are part of many outdoor pesticides, foggers, sprays, and pet shampoos. Pyrethrin toxicity can cause shaking, tremors, seizure, asphyxiation, hypothermia, and vomiting.
Tetrachlorvinphos
According to the EPA, human beings overexposed to Tetrachlorvinphos can suffer side-effects such as nausea, confusion, dizziness or even paralysis and death in extreme cases.
Easy to find and use
There are a number of different forms of cat flea treatments, including liquid spot-on treatments, oral medications, collars, shampoos, and sprays. Spot-ons and oral medicines are the focus of this post.
FAQs
Why did my cat get fleas?
Cats can catch fleas at kennels, groomers and outside. Exclusively indoor cats never get infested, but cats that are free to go in and out of the house are very likely to get them. There are many different species of fleas but cat fleas (Ctenocephalides felis) can jump 12 inches high onto an unsuspecting host, feed and then lay their eggs in its fur. The eggs fall off the fur onto the furniture, carpet, or any place where your kitty spends time. The eggs then transform into larvae, pupae and finally into adults, starting the lifecycle once again.
What is the most effective and fast-acting flea treatment for cats?
Oral treatments are fast acting because the medications release insecticides straight into the cat's bloodstream so that when the flea bites, it gets poisoned and dies instantly. They are so quick that they can rid your pet of the pests within an hour, but they will not be able to protect against future infestations in the way a spot-on treatment would.
Which flea treatment is safest for cats?
Cats are very sensitive to pyrethroids, a very common artificial ingredient used in flea and tick treatments. These chemicals are related to pyrethrins, which are natural products derived from the flower of the chrysanthemum plant. Cats do not have the ability to metabolize pyrethrins and pyrethroids.
If you use a treatment with these ingredients, then there is a risk of overexposing your cat to these chemicals that are also an important part of many outdoor pesticides, foggers, sprays, and pet shampoos. Pyrethrin overexposure can cause side-effects such as shaking, tremors, seizure, asphyxiation, hypothermia, and vomiting.
Is there any harmful effect of flea treatment on cats?
Spot-on flea and tick treatments are very popular among cat parents. They are fast acting, easy to administer and considered to be "safe" for most cats. These spot treatments release insecticides over a long period of time. They do rid your kitty of the infestation, but she is also absorbing the chemicals, which can cause harmful side-effects such as seizures, stumbling, hyperthermia (high body temperature) or even result in death.
How often should I use the flea treatment for Cats?
Most people think they don't have to bother once the weather gets colder, but flea treatments have to be undertaken all round the year to get rid of the nasty little pests. De-flea even when it is cold because when you turn on the central heating, the eggs will hatch and you will not be able to put an end to their lifecycle.
Conclusion
Fleas are parasites that pose a health hazard if left untreated on your kitty. Not all flea treatments work in the same way. It is important to understand the advantages and drawbacks of each before deciding which product to buy. We sincerely hope that this post will enlighten you on the different products and help make an informed decision.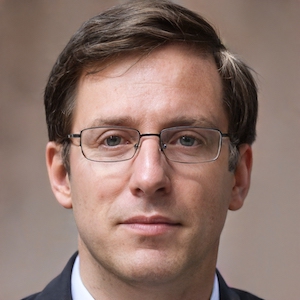 Anthony Brooks has an undergraduate degree in veterinary science and is a managing editor and regular contributor for catlovesbest.com. Being an avid pet enthusiast, he lives in Wisconsin and is a guardian to three snow-white Maine Coons – mom, dad, and their kitty. In his spare time, he loves to review products that cats find delightful and loves to share his insights with other fellow cat enthusiasts on this website.