If you are a pet enthusiast you may have encountered the term Lick Mats. These mats act as a positive reinforcement to feed and keep your cat engaged in the oral activity (licking) for a longer duration. However, it is important to see which Lick Mat recipes for Cats will have proper benefits.
Lick Mat Recipes for Cats
A perfect Lick Mat Recipe can consist of different food items. Make sure you pick healthy ingredients. Here are some useful Lick Mat Recipes for Cats that you can use.
Recipe 1: Fish Lick Mat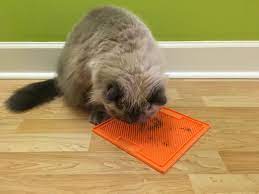 Fish Lick Mat Recipe
Equipment
1 Mixing Bowl

1 Fork

1 Freezer

1 Silicone Lick Mat
Ingredients
3

oz

Canned tuna or salmon (packed in water, drained)

2

tsp

Water

1

tsp

Dried Catnip
Instructions
#1 In the bowl mix up canned tuna or salmon, water, and dried catnip using a fork or whisk
#2 Spread the mixture on the Lick Mat and ensure that it covers the edges of the mat
#3 Place the lick mat in the freezer and wait for 2-3 hours
#4 After the lick mat is frozen allow it to get soft so that cats can easily lick
The recipe is short as it will only take about 10 minutes to mix up the ingredients. However, the actual time depends on the freezing time (roughly 2-3 hrs). So, the tentative estimation of complete time i.e. Freezing Time + Preparation minutes gives us a time frame of 2 hrs 10 mins – 3hrs 10 min.
Recipe 2: Canned Salmon Treat
Instructions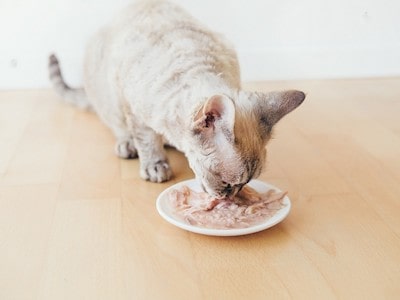 #1 Spread the Canned Salmon across the Lick Mat
#2 Add some chopped carrots for some nutritional benefits
#3 Add some freeze-dried sardine to make the treat better
Recipe 3: Beef Broth
Instructions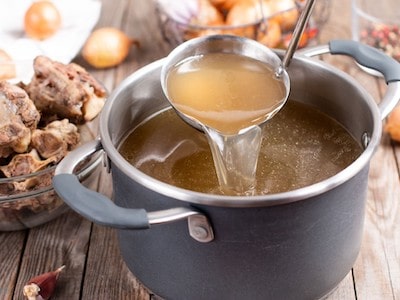 #1 Use some low sodium, low seasoning beef or bone broth and pour it into your cat lick mat
#2 Chop down some vegetables like carrots and potatoes (make sure the pieces are smaller)
#3 Cook the vegetables and add them to the mix
Recipe 4: Chicken Broth
Prepare the Chicken Broth in advance (Pre-preparation time 90 Minutes). Use the Broth and mix it with other ingredients for using it on the Lick Mat for your cat.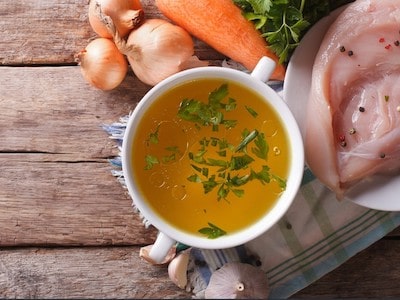 Instructions
#1 Pour your chicken broth onto the Lick Mat
#2 Add a side gravy into the mix with chicken broth
#3 Use some sardines or Cat treats
#4 Use your cat's favourite food as the topping for the final touch
Recipe 5: Microwave Recipe
In case you were wondering if you can use the Lick Mat in the microwave then the answer is Yes!
Instructions 
#1 Mix some Catnip with Canned Tuna and cooked vegetables, for instance: Peas
#2 Press the mixture into the Lick Mat
#3 Put it in the Microwave and serve it once ready
Recipe 6: Freeze Food Items Recipe
Using Frozen food items on Lick Mat is not a bad idea. If your cat has a preference for canned food you can use it.
Instructions
#1 Add some water to the Canned food and spread it across the Lick Mat
#2 If you wish to add other items, add chicken broth and spread it across your Cats Lick Mat and freeze it in the Refrigerator
What else you can put on your Lick Mat for your Cat?
You can use a variety of items on Lick Mat for your Cat. But, make sure they are not toxic or allergic to your cat. Here is a list we have curated to assist you:
Banana
Being a soluble fibre and retaining high potassium, Banana is considered a healthy food for cats. Squash the banana and prepare a paste to use on the Lick Mat.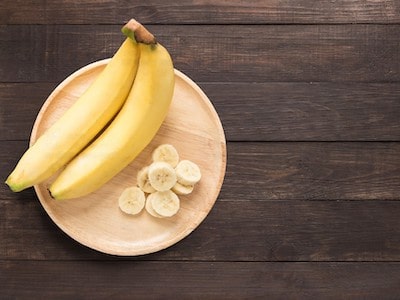 Yogurt
In general, Yogurts are not preferable for Cats. However, if you use it in a mild proportion then it is harmless. While using Yogurt for Lick Mat, make sure that you use one that contains no sugar or additives.
Further, if you wish to serve a tasty Yogurt to your cat add some Banana mash to the mix. 
Peanut Butter
Regardless of its fewer nutritional benefits, it's hard for a cat to resist a Peanut Butter treat. But, before you get the Peanut Butter for your cat and make sure it doesn't contain xylitol. This sugar substitute can cause problems for your cats.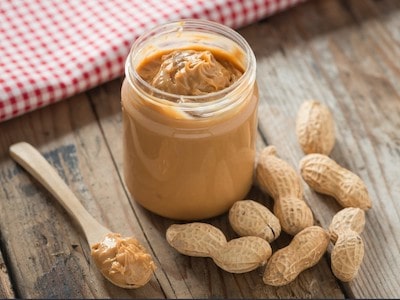 While offering the peanut butter you can mix fruits such as Apples (peeled), Bananas, and Strawberries to add a different flavour.
In addition, if you decide to offer commercial Peanut Butter make sure to check out every ingredient. As per the suggestion from VCA Hospitals, your cat should not have more than 10% calorie intake.
Oatmeal
Oatmeal is also considered a healthy food for cats as it provides Vitamin B. However, not every cat fancies Oatmeal. So, you may want to consider serving this in smaller quantities with some mix of tasty supplements in their Lick Mat to include it in their regular diet.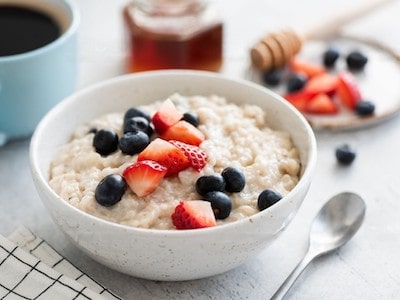 Pumpkin
Pumpkin is high in fibre and low in calories. Serving pumpkin helps cats recover from abnormal stool problems. You can cook or bake plain pumpkin, smash it and put it on the Lick Mat.
Other food items that you can serve your cat includes Peas, Blueberries, Bread, Turkey and so on.
Benefits of using Lick Mats for Cats
Till now, we saw different recipes and food items that you can use on Lick Mat for Cats. Here are the perks of using Lick Mats for your cats.
Keeps them busy
Lick Mats keep your cats engaged in a continuous activity keeping them busy most of the time.
Changes Bad licking Habits
With the help of Lick Mats, you can change the bad licking habits of your cat. For instance, licking their own fur (over-grooming), licking other household items, clothes, etc.
Facilitates Slow Feeding
With the ingredients stuck on the Mat cats need more time to finish up with their food. This is good considering fast intake will only lead to digestion issues. The saliva is mixed with food properly while they use Lick Mat and this benefits in keeping cats healthy.
Helps Maintain Clean Teeth
The grooms and soft bristles on the Lick Mat clean up the bacteria and help improve the oral health of the cat. Licking induces saliva which then helps maintain clean teeth and gum.
Further, you can use Lick Mat to refresh your cats' breath. You can put some toothpaste in the mat and get the job done, this may also help you easily brush the cats' teeth afterwards.
Tackle Boredom and Stimulate their mind
Lick Mats help you tackle cats' boredom. They come in different types and also retain numerous patterns. Along with licking cats can roll around and play with those mats because of the pleasant patterns carved on the mat.
You can stuff treats in the Mat and lure your cats out of their rooms. It's a great exercise and helps stimulate their mind.
Factors to consider while buying a Lick Mat for Cats
Even if your Lick Mat Recipe for Cats is great, picking a bad lick mat may suck the fun out of it. Here are some significant factors you should consider while purchasing the Lick Mat.
Size
Make sure that the size is big enough for your cat for licking properly
Suction
Pick the mat that has suction cups. Otherwise, you'll have to keep a floor mat in support of your Lick Mat.
Material
The mats are made using soft materials such as cloth or silicone.
Shape
The shape of the mat outlines whether it is for slow feeding or not. If there are ridges and deep pits in the mat it's likely to be used for slow feeding.
Requirements
It is crucial to assess the needs of your cats. Some cats may require more time to feed to avoid digestion problems.
Type of Food Supported
The majority of the lick mats are made to support wet food, cat treats, and dry kibble. Dry food will receive better support from deep mats as it will retain more food whereas shallow gaps will support wet food better.
FAQs
1. Are Licking Mats good for cats?
In comparison with traditional bowls, Lick Mats are preferred more because of different benefits. Cats find it easy to feed off the mats because there is no sideways contact in mats like in traditional bowls.
2. Do Lick Mats help Cats with Anxiety?
Lick Mats are well-known to eliminate boredom for cats. However, at times there is a need to use specific medication to manage anxiety and Lick Mats help to easily stuff in the mat.
3. What are the benefits of lick mats for cats?
There are ample benefits of lick mats:
Replicate cats' predatory feelings
Simplifies Feeding
Produces more saliva and helps in digestion
Crouching while feeding is possible
Small treats last longer
For all things cat-related, from nutrition to behavior to grooming, make sure to visit CatLikesBest.
Final Comment on Lick Mat Recipe for Cats
These were some of the Best Lick Mat Recipes for cats. You can use any of the given recipes or use your own methods to modify them and conjure up a new one as per the requirements of your cat.