There is so much debate in the pet community about whether one can use baby shampoo on cats or not. If you also wonder the same, then you have landed on the right page on the internet.
In this blog, I will be explaining to you, can use baby shampoo on cats or on kittens, and what is the difference between a cat and an infant shampoo.
Well, using baby shampoo on cats regularly must be avoided, but if it is in case of emergency then it is okay. Also, take a note that intentionally adding it to her routine can make your cat's fur fragile and sensitive!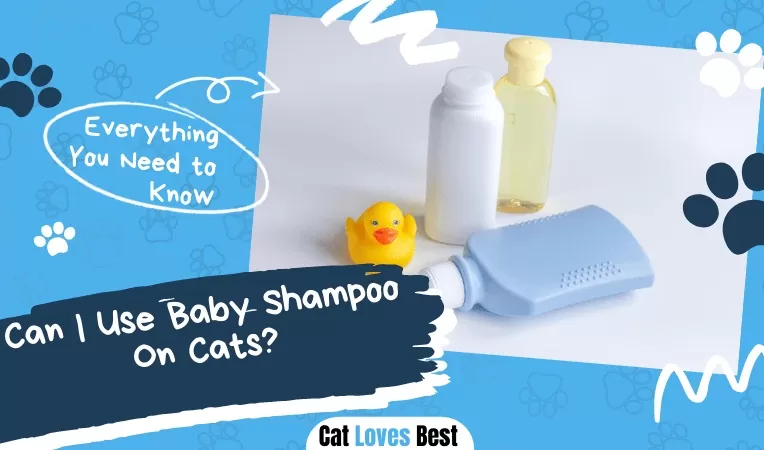 Can I Use Baby Shampoo On Cats?
Are you contemplating is baby shampoo safe for cats or not?
Although infant shampoos are gentler than the shampoo we adult people use. And, you may like to apply it to your cats sometimes. However, I won't suggest you go for it. This is because infant shampoo is tailored with mild chemical compounds, and they are way unique from cat shampoo.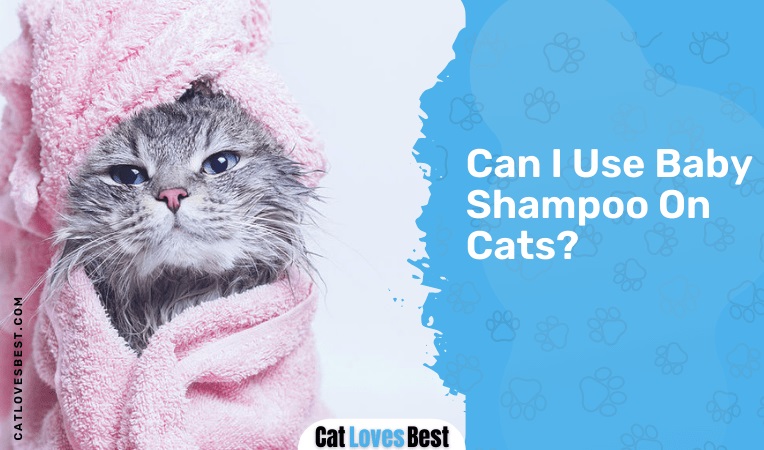 It can cause dryness, itching issue, irritation, and medical problems. You can use it occasionally as an alternative but not as a major cleanser that can be used daily!
Using cat shampoos is a better option rather than baby shampoo. Although you can use it sometimes if you run out of cat cleanser.
The feline shampoo is tailored with organic substances like oatmeal oil, natural plant-based cleansers, etc. It is customized according to the sensitivity level of the cat. Whereas baby shampoo is not.
But, if you are using infant shampoo please cross-verify whether it is unscented and includes the right pH balance or not!
I hope now you know can you use baby shampoo on cats right!
Can You Wash a Kitten With Baby Shampoo
Moving on next this is the very common and obvious question when we are speaking about things related to cats. That is can I use baby shampoo on my kitten?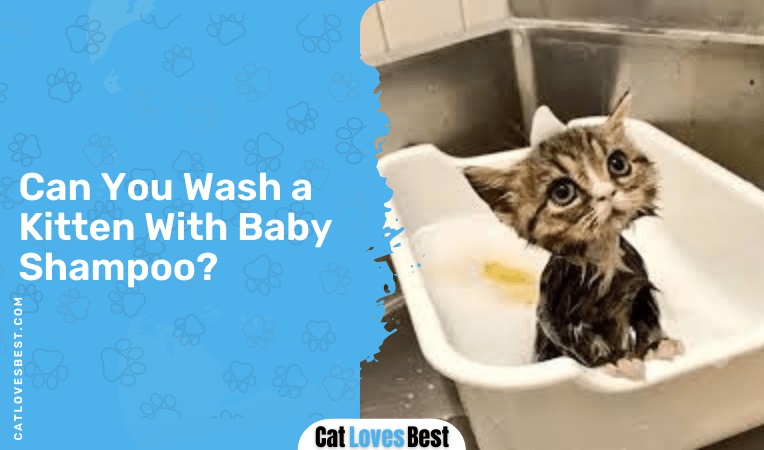 Pet products are customized to different needs, there are certainly many reasons related to it. This is because every pet has a different body structure. Similarly, their body functions differently when they are babies.
All pet shampoo is made according to each pet's needs. That is the reason why we cat shampoo, kitten shampoo, dog shampoo, etc in the market.
When cats are kittens they have fragile skin and need proper care. The reason because first, they can't clean their body properly, and second, their skin is sensitive during birth.
Baby shampoo for kittens would not be appropriate, but you can manage it in case of an emergency. Well, that time you have to be pretty sure it doesn't include fragrance and any harmful ingredients inside.
Regular human shampoo is generally harsh as compared to infants shampoo, I will still advise you don't go for baby shampoo! Hence, the answer to can you bathe a cat with baby shampoo or kittens with it is the same!
Baby Shampoo Vs Cat Shampoo
So far you know the answer of can I use baby shampoo on my cat or not. But are you aware of how unique is a baby shampoo from cat ones?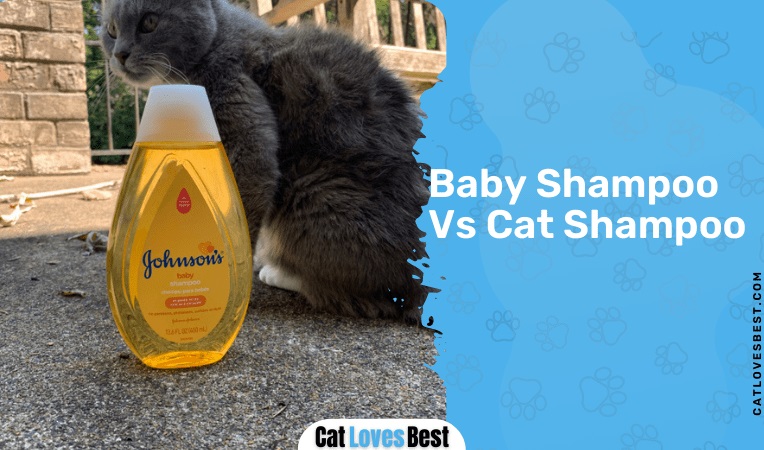 If no then read this segment to get acknowledged.
pH Level
The pH level of baby shampoo varies from 6.0 to 7.0 whereas shampoo for cats generally has a 6.5 pH level. That means we have acidic skin as compare to cats' skin.
You may think the difference is very low but let me tell you it is a significant change. Though it may not cause a major problem if you use it once. But, if add to your cat cleaning regime it will have long-term effects.
Ingredients
There are various ingredients used in baby shampoos like water, cocamidopropyl betaine, PEG-80 sorbitan laurate, and sodium trideceth sulfate.
Cat shampoo is customized with natural ingredients, sulfate-free, it doesn't contain colors, alcohol, or any harmful substances.
So, if you want to go for baby shampoo safe for cats make sure it doesn't include parabens, sulfates, dyes, etc.
Sensitivity
Both baby shampoo and cat shampoo have distinct sensitivity levels. Baby shampoo is tailored according to the requirement of the baby's skin whereas cat skin is way more sensitive than that of babies. This is the reason why it is made of organic ingredients more and fewer chemicals.
Baby Shampoo VS Cat Shampoo Chart!
| | | |
| --- | --- | --- |
| | Baby Shampoo | Cat Shampoo |
| pH level | 6.0 to 7.0 | 6.5 |
| Ingredients | sodium trideceth sulfate, Polyquaternium-10, Fragrance, Disodium Edta | glycerine, aloe vera, oatmeal, honey, plant-derived cleanser |
| Sensitivity | Made sensitive according to babies skin | Made sensitive according to cat's body |
Shampoo for Kittens and Cats
You must ignore baby shampoo on cats. Therefore, I have suggested you best cat shampoo for grown cats and kittens.
Among which one is particularly formulated for kittens.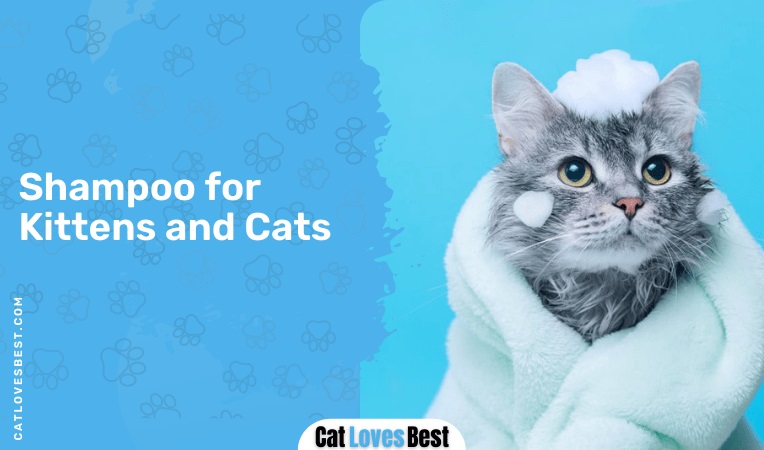 1. CAT SPACE Oatmeal Shampoo
Cat Space Oatmeal Shampoo is hydrating cat cleanser that will help your cat's hair to be fluffy, silky, and clear. If your cat has an itchy spot and redness using this shampoo is a good idea.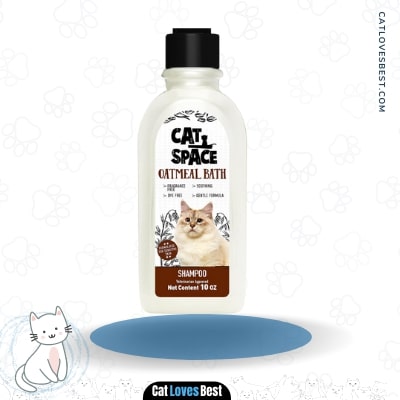 Manufacturers have made this shampoo as per the cat's skin. The presence of harmful chemicals is absent in this shampoo. It is a gentle shampoo customized with the right pH balance, oatmeal oil, glycerin. Additionally, it is also vegan certified, and you can bathe your cat and kittens with this.
2. Burt's Bees Kittens Tearless Shampoo
You must include this Burt's Bees Kittens Tearless Shampoo in your kitten grooming products list as it is one of the best options. Burt's bees kitten shampoo is used by millions of cat owners in the USA. Your kitten's coat will be clean and clear if you use this shampoo.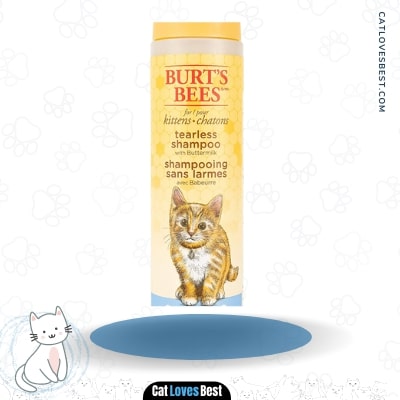 Bathing your cat with Burt's bee shampoo and conditioner is a great option it makes her fur shiny. Plus cat stays neat, helps to control all skin problems, and it's completely cruelty-free.
It is a natural shampoo made with the goodness of buttermilk. Customized according to the pH balance of kittens' skin and includes tear-free chemical composition.
You must buy a shampoo that's 100% safe and effective. Therefore, clean your kittens with Burt's bee shampoo.
3. Earthbath Shampoo & Conditioner
This Earthbath Baby Shampoo will surely promise your cat's fur shiny in an organic way plus it also keeps your earth healthy because they have used earthy elements and zero chemicals that means it is toxin-free too.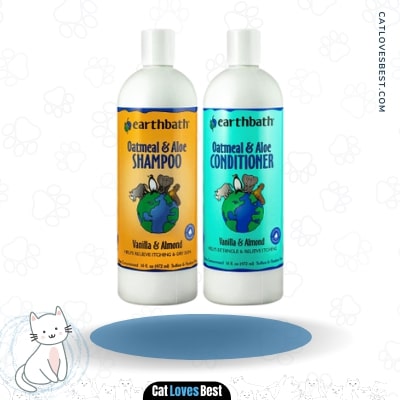 It contains a good amount of moisture and works great with hypoallergenic cats. Plus creates a nice lather that promises to deeply clean your cat's fur with no more fuzzy and messy tangles and mat.
FAQs
Is Johnson's baby shampoo best for kittens?
If you plan to wash a cat with Johnson's baby shampoo then let me tell you it is a completely bad idea. Even though it is gentle and mild, but it is not made as per the cat's need. And, therefore you must avoid using it for cleaning cat. Considering it to clean her fur sometimes is fine but not all time.
What are the alternatives for using baby shampoo on cats?
You can try dawn dish wash liquid, baking soda, castile soaps, homemade cat shampoo, cornstarch as a substitute for baby shampoo. You even use baby wipes and pet grooming wipes too for cleaning the dirt spot!
Can I wash my cat with baby shampoo?
You can wash your feline friend with baby shampoo but occasionally because if you regularly wash her with it to remove dirt it can lead to skin problems and health issues.
As you know cats don't like bathing and if you clean her with a cleanser which can create skin problems she will be reluctant and won't enjoy bathing sessions.
Are baby shampoo for cats a healthy option?
No, baby shampoo on cats isn't the best choice.
Despite the fact that infant, shampoo is mild and regular human shampoo is harsh and strong. Still, it is advisable not to go for it as an option. Because it contains dyes, sulfates, and parabens. And, washing your cat with it may end up having skin issues. Plus it won't control fleas issues.
Well, That's a Wrap!
All pet owners sometimes go out of cat shampoo and that time they slide their gaze on baby shampoo. And, they wonder if a baby shampoo is safe for cats, can they use it or what will happen if they use it.
If you want all the answers to the above questions you can read our article on can you use baby shampoo on cats or not.
Baby shampoo is made preciously according to their pH level and so is cat shampoo. All have unique types of bodies. Ideally, baby shampoo it's not advised to apply to a cat's hair but in case of an emergency, yes you can!
References
The Biology and Ecology of Cat Fleas and Advancements in Their Pest Management: A Review – NCBI
Shampoo and Conditioners: What a Dermatologist Should Know? – NCBI
How to Bathe a Kitten – PetMD