After researching over 200 cat dental treats, we have come up with these 7 best cat dental treats that your furr baby will love!
Dental issues are the most common problems we see in cats. They are usually associated with the accumulation of tartar and plaque in her teeth. Further, this tends to result in what is known as 'periodontal disease' — a dental disease that troubles the teeth and the gums that surround and protect them.
Fortunately, you can get your cat's dental health under control right at home. Start with cat dental treats.
Dental chews for cats are one of the most sought-after options for preventative dental care for cats. They effectively work by scrubbing off tartar, preventing bacteria that lead to dental problems, and eliminating bad breath.
A Quick Comparison of Our Favorites in 2022
Best Overall

Feline Greenies Dental Care Cat Treats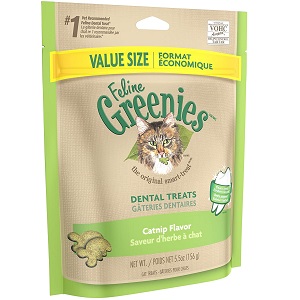 Comes in catnip flavor
Available in various flavors
Vitamins, minerals and taurine added for cat's health
---
Editor's Pick

Hill's Science Cat Dental Dry Food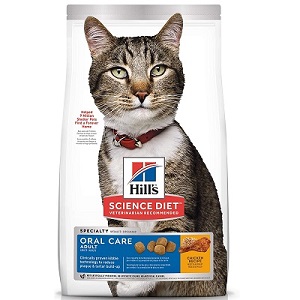 It is vet recommended
Helps in removing plaque and tartar build-up
Provide vitamin E for oral care
---
Affordable Pick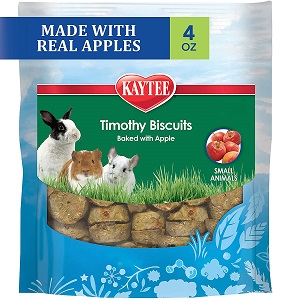 Support dental health through natural chewing activity

Ideal for playtime and bonding with your kitty

High fiber content ingredient support for better health
The 7 Best Cat Dental Treats Reviews
Adding cat dental treats to your pet's daily oral care routine can be extremely helpful. Cat dental chews can boost up the overall oral health of cats by keeping their pearly whites clean along with healthy gums and fresh breath.
In this review article, we have highlighted the best cat dental treats along with important information on how to choose the best one that fits your needs.
Read on to see our top 7 picks for the best dental treats for your cat.
1. Feline Greenies Dental Care Cat Treats
These #1 Vet-recommended adult cat dental treats from Greenies come with a crunchy texture and unique shape that helps clean the cat's teeth and get rid of bad breath. They are healthy, flavorful, and best suggested by the vets.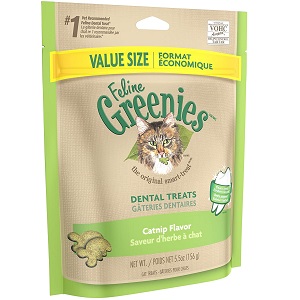 No artificial preservatives or fillers here. The Feline Greenies dental cat treats feature a natural formula with extra taurine, vitamins, and minerals to help maintain a healthy immune system along with optimal dental care. Likewise, the treats are suitable for all breeds of cats.
The treats are catnip flavored, and they contain low calories – less than two calories per treat. Now you can calculate how much more calories you need to add to your feline's main diet. Moreover, these Greenies for cats have been formulated specifically for a year-old cat or older. So consider that before making the purchase.
Overall, with their small, cute shape and the catnip flavored crunchy texture, these Greenies for cats make a fantastic choice to maintain your cat's oral hygiene in a tasty and healthy way. On top of that, these cat teeth cleaning treats also freshen your furry pal's breath, so your snuggle time is going to be certainly more pleasurable.
Pros:
The treats come in a catnip flavor, so even the pickiest of cats are going to love these.
These Greenies dental treats for cats are #1 vet-recommended, and they are excellent for cleaning your cat's teeth and reducing the tartar build-up as well.
They come in savory salmon flavor & oven roasted chicken flavor with added vitamins, minerals, and taurine for the cat's overall health.
The treats also come with breath freshening properties.
This product is USA-made, with top-quality materials across the globe.
Cons:
The treats may cause constipation and vomiting in rare cases.
2. Hill's Science Cat Dental Dry Food
This well-known cat dental food from Hill's Science is top-recommended by veterinarians. Likewise, it is also clinically approved with proven kibble technology to reduce plaque and tartar in cats.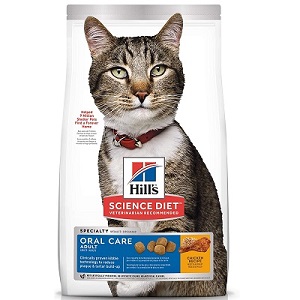 Furthermore, these dental cat treats include natural ingredients that use an interlocking fiber technology to scrub tartar and plaque from your cat's teeth. And with every bite of these treats comes fresh breath. In addition, the omega-6 and vitamin E-rich ingredients contained in this cat dental food can help to improve your cat's skin and coat health.
These cat treats include quality protein as the first ingredient along with antioxidant benefits that are clinically proven. Likewise, this high-quality product is free from artificial colors, flavors, or preservatives.
The Hill's Science cat treats are made in the USA and specially designed to satisfy your cat's cravings for meat while being low-caloric at the same time.
Pros:
These cat dental treats are vet recommended.
The treats are genuinely helps in removing plaque and tartar build-up, it has been clinically tested. Likewise, they also fight bad breath.
It is made in the USA with top-grade ingredients from all over the world.
Not only are these treats helpful in providing great oral care, but they also promote a healthy skin, as it provides vitamin E and has fatty acids (omega 6).
Cons:
These cat dental treats are particularly made for adult cats. They are not suitable for kittens.
The pack is only available in — 3.5 pounds and 7 pounds size.
3. Kaytee Timothy Biscuits
These treats from Kaytee Timothy Biscuits touch up on all the requirements for being the best cat dental treats for your furry friend. While providing healthful nutrition value and excellent oral care, they are the right pick for you.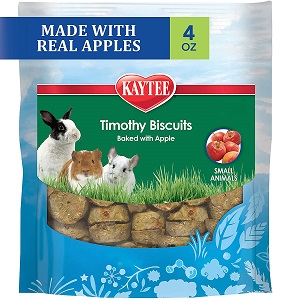 Unlike any other cat dental treats, these Kaytee treats contain sun-cured timothy hay and apples. They are highly nutritious, and the high fiber composition of timothy grass hay supports your cat's overall health. These treats satisfy your cat's natural desire to chew, and during the process, the texture of the treats cleans teeth by removing tartar and plaque.
The treats come in two different flavors — Carrot and Apple. Furthermore, the fruits contained in these treats are 100% organically grown, hand-picked, free from pesticides, and dried at the peak of freshness. They come with a pleasant scent and hard texture for the chewing activity to support your cat's dental health.
Pros:
Kaytee Timothy Biscuits are made by one of the top US pet food manufacturers, packed with only organically grown and hand-picked ingredients.
The treats are free from artificial flavors.
The abrasive texture of the treats allows for effective teeth cleaning and reducing tartar and plaque.
Overall, these cat dental treats are low-priced compared to other dental treats.
Cons:
The treats contain grains such as wheat.
4. Wellness Kittles Grain-Free Recipe
Made with the perfect recipe put together by nutritionists, veterinarians, and animal lovers, Wellness Kittles Grain-Free Recipe treats provide your cats a healthy option to keep their oral health spotless.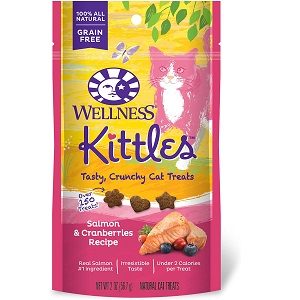 These cat dental treats from Wellness contain nothing but healthy and all-natural ingredients. The main ingredient in these treats is salmon, which is protein-rich and good for the skin and coat of your cat. It delivers the taste that cats love, besides, other ingredients include cranberries, blueberries, chickpeas, salmon oil that offer your cat various vitamins, antioxidants, omega fatty acids for an overall healthier cat.
In addition to the nutrient-dense ingredients, the crunchy texture of the treats helps to clean your cat's teeth on three levels — Calcium, Phosphorus, and vitamin A to help support good oral care. The treats come in dry form and are easy for both cats and kittens to chew on.
Moreover, the treats contain less than two calories per treat, so your cat won't be putting on weight if you add them to her diet. And in case your cat needs to avoid grains in her diet, then Wellness Kittles is an appropriate choice since they are grain-free.
Pros:
These treats include real meat, which is usually not found in many cat dental treats. Besides, the rest of the ingredients are 100% natural, made of premium quality.
The whole-food and meat components contained in the treats give them the crunchy, delicious taste that cats love. Likewise, they also do a great job in cleaning off the plaque and tartar buildups from teeth.
Each treat contains less than two calories. Perfect for both cats and kittens.
These treats are made in the USA, guarantying the best quality and service.
Cons:
Some cats may not like the smell of these treats.
The treats contain green tea extract, which may cause constipation in some cats.
5. Purina DentaLife Adult Dental Cat Treats
Every pet parent would want their cat's teeth to be healthy as their own. While many cats face dental issues at a very young age, following a daily oral routine can seriously help.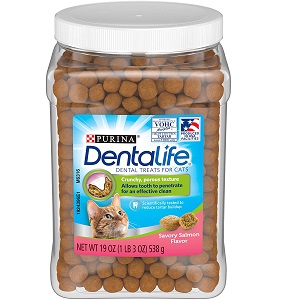 Start with the popular Purina DentaLife Dental Cat Treats that features an innovative design with a more porous texture from inside than conventional cat dental treats. Moreover, the treats have been scientifically tested and designed in such a way that even a hard-to-reach tooth can penetrate each treat easily, surrounding all sides of the treat and delivering a perfect clean.
These dental cat treats greatly reduce the tartar buildup in your feline's teeth; adding them to her everyday oral care cycle would be a great idea. In addition, the Purina Dental Cat Treats for Teeth have the approval from Veterinary Oral Health Council for use in cats, so you know you are buying a genuine product.
These treats come in two flavors — Salmon & Chicken, and your cat is going to love each teeth-scrubbing bite of these flavorful treats.
Pros:
Even the Veterinary Oral Health Council supports and approves these dental treats for cats to help control tartar.
The treats comprise only wholesome ingredients, with no artificial flavors or colors.
These Purina DentaLife treats include calcium and taurine in them that help maintains healthy and strong cat teeth.
This product is USA-made with high-quality ingredients.
The treats are available in two flavors — Salmon & Chicken.
Cons:
These treats can effectively clean your cat's teeth, but they cannot get rid of bad breath.
6. Hartz Dentist's Best Chicken Flavored Dental Cat Treats
Cat dental treats can't get any cuter than this. Featuring a heart shape design, Hartz Dentist's Falvored Dental Creative Treats comprise two components.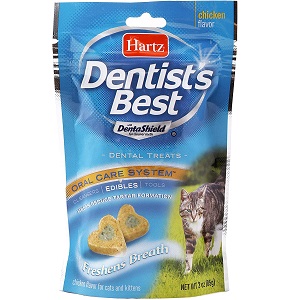 The first component is the crunchy texture outside the treat, which acts as a natural toothbrush to clean off any residual food debris in the cat's mouth. It also helps in scrubbing off tartar and plaque from the teeth.
Furthermore, the next component is the revolutionary DentaSheild technology that is present in the center of the treats. It acts as toothpaste and prevents the build-up of tartar and plaque in the future for stronger teeth, jaws, and gums.
Likewise, this innovative DentaShield technology is scientifically proven to reduce tartar buildup in cats by up to 80%. This works by "bonding with few ingredients in your feline's saliva." Along with that, these treats not only decrease tartar accumulation in teeth but also freshen breath and massage gums.
And when it comes to implementing low-calorie food in your cat's diet, adding these treats wouldn't be a problem, as each treat contains calories as little as 1.1.
Pros:
The revolutionary DentaShield technology brings down tartar genesis by 80% which is maximum as compared to other treats.
These treats come in tasteful chicken flavor with added vitamins minerals, and they are also low in calories. This makes them ideal for cats dealing with obesity or just feeding your cat daily in general.
The Hartz Dental Treats come at an inexpensive price compared to other cat dental treats. Plus, they are made in the USA.
Cons:
These treats from Hartz include a few additives that can be beneficial to your cat's health. However, the other ingredients make up for high-carbohydrate inclusion, which can be less optimal for overall health.
They come in only one flavor.
7. VetIQ Minties Dental Tartar Control Cat Treats
At the end of the list, we have Minties from VetIQ. These salmon-flavored treats come in a cute fish shape and crunchy texture, specifically formulated to help control tartar, plaque and also freshen your cat's breath.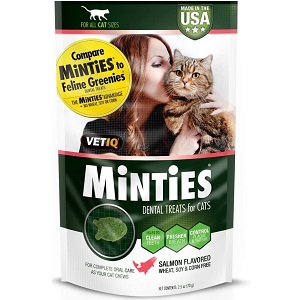 Minties can act as a complete oral care routine for your cat. While the mouth-watering taste of salmon will surely send even the pickiest of cats for more and more. And the best part? These treats are free for wheat, soy, & corn. Likewise, they are rich in terms of protein, fat, moisture, and fiber. Plus, the treats also include catnip in them, so even the fussiest of cats would find these too hard to resist.
The treat's crunchy texture helps your pet in maintaining good oral hygiene, as it is specifically designed to penetrate your cat's teeth for a perfect clean. Furthermore, Minties are made in the USA with top-quality & all-natural ingredients, so quality is not an issue here. They are also low in calories (1.5 calories per treat), making the treats easier to adjust in your cat's daily diet.
Pros:
These treats are USA-made with high-quality, all-natural ingredients for optimal oral care for your cat.
They are effective in cleaning tartar, plaque buildup in your cat's teeth, and are also active in fighting bad breath.
The treats don't contain wheat, soy, and corn.
Minties has two tastes — Salmon and Chicken. They are likewise suitable for all types of cats.
Cons:
The manufacturers of these treats claimed it to be better than Feline Greenies. However, the Minties contain lower fiber composition in comparison with Greenies.
How to Choose the Best Cat Dental Treats
Dental problems are common in domestic cats. They usually eat wet food or processed food. Such foods are nutritious enough. However, they do more harm than good to your pet's dental health.
Likewise, when looking for the best feline dental treats, you should keep certain things in mind. Rather than focusing on which one has the best taste, you should instead pay attention to other factors such as the shape and ingredients of the treats. Here are few factors that can assess the practicality of cat treats in terms of dental care.
Shape
It's the shape that makes the cat dental treats stand out from other normal cat treats. It is particularly designed to scrub off the tartar and plaque buildups from the hard-to-reach corners of the teeth. This cannot be achieved by soft and lickable treats, as they do not offer the same advantage.
The logical side to having a big shape is that your cat has to actively bite the treat before she can properly swallow it. Proper chewing of the treat can imitate the action of brushing, which in result cleans your cat's teeth. For this reason, shape matters when it comes to choosing the best dental treats for cats.
Ingredients
The second best thing you can do after checking the outside (shape) is to pay attention to the insides; the ingredients.
But first, if you have a cat with an eating disorder following a certain diet that has to be grain-free or gluten-free, then take some time to find the best dental cat treats that are free from grains. There are plenty of cat dental treats on the market that does not come with a sign that it contains grains. So keep that in mind.
Likewise, moving ahead, try to avoid dental cat chews that include artificial preservatives, colors, or high-calorie ingredients. The best choice of dental treats would first include meat on the ingredients list.
Cat dental treats are available in many different flavorings. Choose the meat flavor that your cat likes, this will reduce the likelihood of her not eating the treats at all.
Health Benefits
Dental cat treats can be a great addition to support healthy oral care practices. The best cat dental treat would not only be effective in keeping their pearly whites shining bright, but also get rid of the bad breath.
To find the best cat dental treats, you should see if they are approved by the VOHC (Veterinary Oral Health Council). This combines the value, quality, and health benefits in the best way.
FAQs About Cat Dental Treats
Which is the best cat dental treat?
We choose Feline Greenies as the best cat dental treat considering it is highly favored by veterinarians, and it does an effective job in keeping your cat's dental health at best. Greenies for cats significantly reduce the formation of plaque and tartar, resulting in healthier teeth and gums. Likewise, Greenies are also the best cat treats for bad breath.
Apart from the dental benefits, the essential ingredients contained in the Greenies are rich in vitamins, minerals, and taurine that help in maintaining a healthy immune system.
How much does a cat dental treat cost?
Cat dental treats usually come with an affordable price tag. The average price range of cat dental treats falls between $7 — $14. The price largely depends upon the brand and the ingredients included in the cat dental treats.
Likewise, treats that are meat-based typically cost higher when compared to cat dental treats that are plant-based.
Can cat dental treats replace brushing?
Cat dental treats are an easy way to keep your cat's teeth clean and free from plaque and tartar. All you have to do is feed and let them chew and eat the treats.
While there is no harm in giving your cat dental treats, they are not a complete replacement for regular brushing with cat toothpaste or regular vet visits. However, cat dental treats can be a great addition to your cat's dental routine that can maintain the overall health of your cat's mouth, along with daily brushing.
Likewise, brushing your cat's teeth every day is the most effective method of keeping her mouth healthy, while dental treats are a good addition to the oral routine.
Do dental treats for cats work?
Yes, dental treats for cats work. They are specially designed to reduce tartar and plaque from cat's teeth. Though they are great for cleaning your cat's teeth, they should not replace regular brushing.
Conclusion
When it is about your feline's dental care, your involvement is certainly required. Luckily, investing in the best cat dental treats can go a long way in keeping your cat's dental care in good form.
Adding cat dental treats to your cat's daily diet is a great idea. While dental cat treats are different from normal cat treats, they are specifically made to address the dental issues of your pet.
And if your cat does not cooperate with you when it comes to brushing teeth, you know those delicious treats have always got your back.
References
Top 9 Tips for Keeping Your Cat's Teeth Clean – PetMD
Best Bites Dental Care Edition for Feline and Canine Teeth – Chewy
A guide to cat dental care – RSPCA Pet Insurance