When people think of getting a cat as a pet, they usually underestimate the cost of keeping a cat in general. Along with the other costs, on average, feeding a cat can cost around $120-$500 annually.
Cat food is one of the most important areas of your expenses on your precious cat. And the last thing you want is to feed your cat low-quality cat food that doesn't fulfill your cat's daily nutritional requirements.
However, if you are trying to save some money but also buy some high-quality feed for your cat, the best place to buy cat food in bulk is, obviously, online.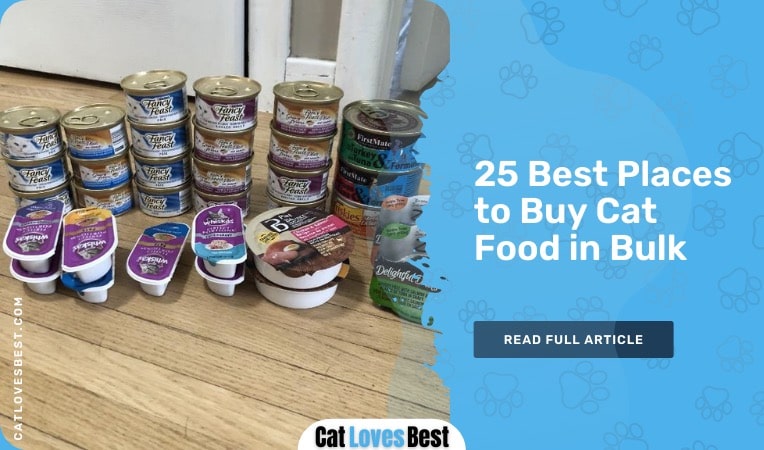 Save Big: Buying Cat Food In Bulk
Regardless of whether you are a retail store on the hunt to stock pet food in bulk or an animal rescue place trying to feed lots of hungry mouths every day, then buying cat food in bulk is not only a convenient choice, but you can also save a lot on the expenses.
And the best place to buy cat food in bulk is online — it offers an ideal combination of convenience, quality, and savings.
Below are some of the best places where you can buy cat food online in large quantities along with great savings!
1. King Wholesale Pet Supplies
King Wholesale Pet Supplies is a family-operated business since 1987, and it is still going strong, providing pet products for mainly cats and dogs. The business started as a 24-page mail-order catalog providing services to groomers and animal hospitals nationwide.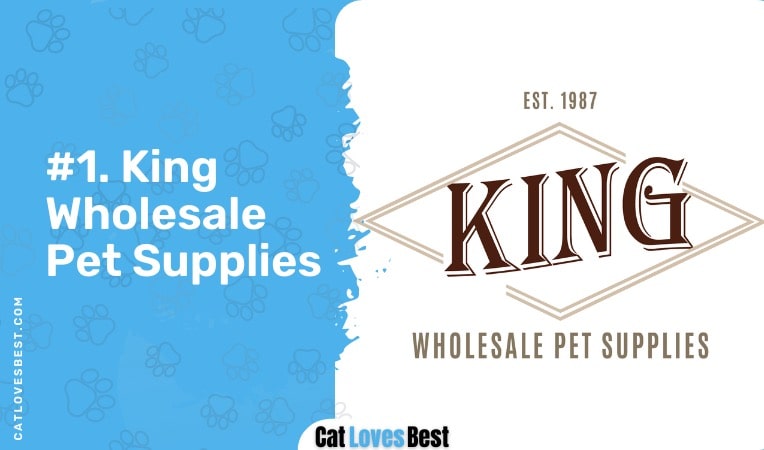 And now, King Wholesales Pet Supplies' customers include retail stores, grooming shops, animal rescue centers, trainers, humane societies, as well as other pet care professionals within the United States and around the world via its 168-page catalog online. At the moment, King Wholesale Pet Supplies offers secure online bulk ordering of cat food through their website 24/7, from any place.
2. BJ's Wholesale Club
BJ's Wholesale Club, headquartered in Westborough, MA, USA, is one of the leading operator of membership warehouse clubs in the Eastern side of the USA. Delivering a significant value to their customers, BJ's consistently offers 25% or extra savings on a representative basket of manufacturer-branded groceries compared to the other traditional supermarket competitors.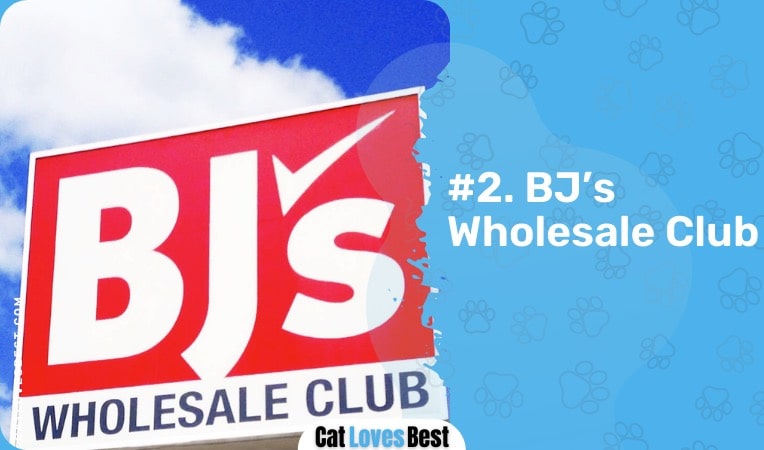 You will find a separate assortment of cat food on the website, with some products ready to be shipped on the same day. Moreover, the business also offers coupons with their exclusive BJ's membership.
3. Sam's Club
Owned by the US retail giant Walmart, Sam's club is a membership warehouse club solution for everyday living. Not only would you be able to find daily essentials for yourself, but for your pet cat as well. Sam's club has a separate section for cat food and cat treats on the website, with exclusive offers and deals.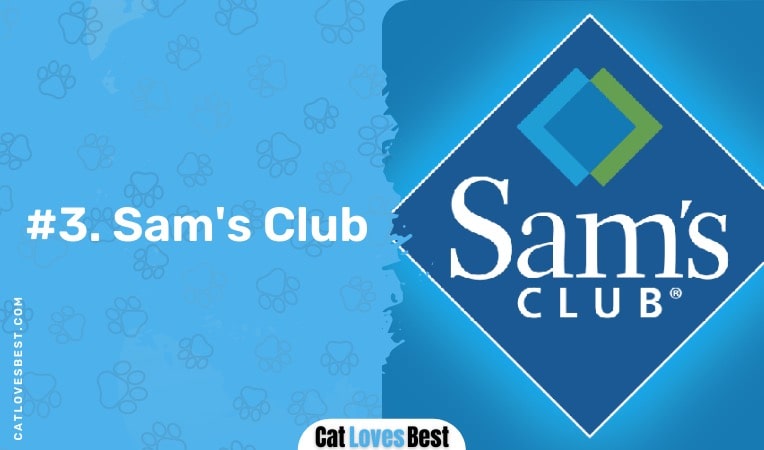 Sam's Club Membership more than pays for itself with exclusive savings on the things you need, you can save even bigger on buying bulk cat food there.
4. Close Out Pet
Close Out Pet is probably one of the best places you can find cat food in bulk. The items vary from wet canned cat food to dry cat foods, along with other products that are high in demand.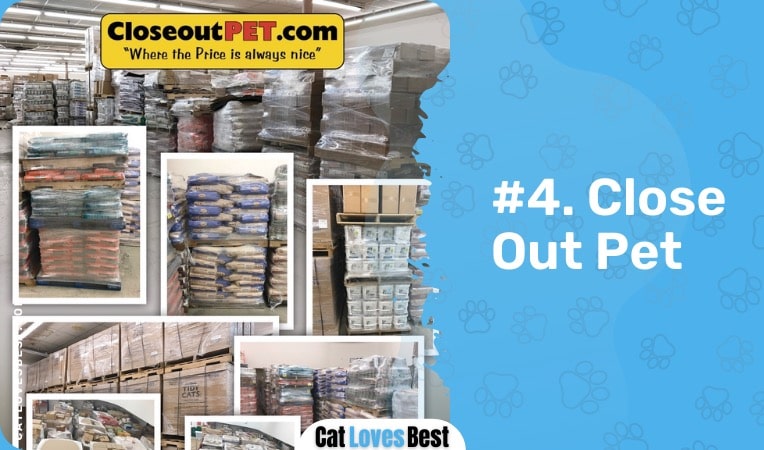 Moreover, this website has specific discount rates for bulk purchases, with free shipping on all orders above $500.
| | |
| --- | --- |
| Order Amount | Discount |
| $500 | 5% |
| $1000 | 10% |
| $2000 | 15% |
| $3000 | 20% |
| $5000 | 25% |
5. PetSmart
PetSmart is a privately held pet superstores chain in the United States and a pet company leader in North America. Likewise, the company runs nearly around 1,650 pet stores in countries including the United States, Canada, and Puerto Rico, along with more than 200 in-store PetSmart PetsHotel dog and cat boarding facilities.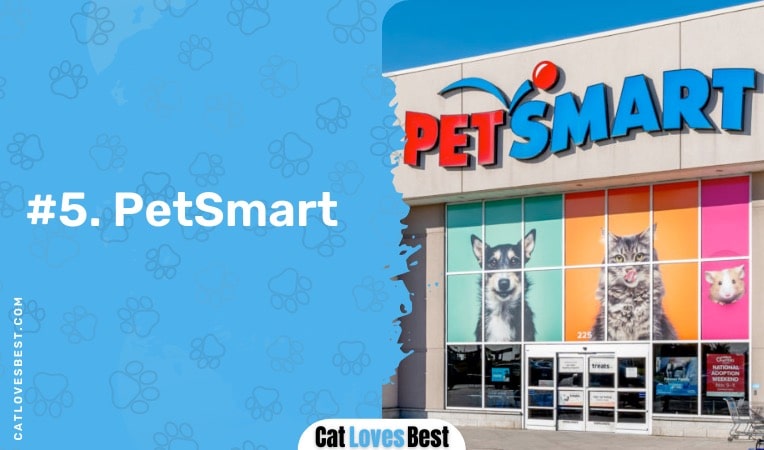 The business also has an online presence, where you can buy a variety of products for your pets. They stock a great deal of cat food, from premium brands to mid-quality brands. Moreover, you can even get same-day delivery if you meet certain conditions, plus, you get assured savings, as the business frequently comes up with new offers and discount membership plans for their customers. You also get free shipping on orders above $49.00.
6. Petco
Petco is one of the major competitors of PetSmart; it prides itself on owning category-defining health and wellness pet products that help in improving the lives of pets and pet parents.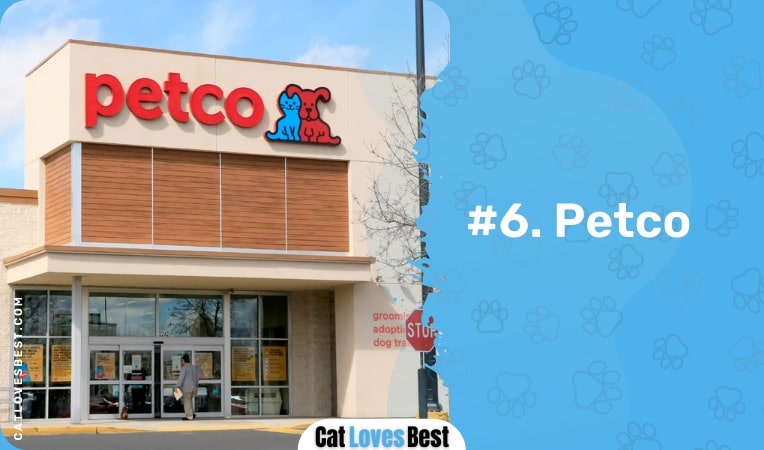 Petco's online inventory is always stocked up with the latest and best brands, and their prices are competitive, as well. The "repeat delivery discount" is 5% after your first order on the website, and you can also save 10% on your order if you do curbside pickup (however, it is only available at some locations).
While on PetSmart you get free delivery on orders above $49.00, on Petco you get the same at $35.00. One of the recent offers — you get 10% off on your first order on Petco.
7. Walmart
Walmart is just yet another option known for being one of the most cost-effective stores for everything they have to sell, and this is no different for cat food.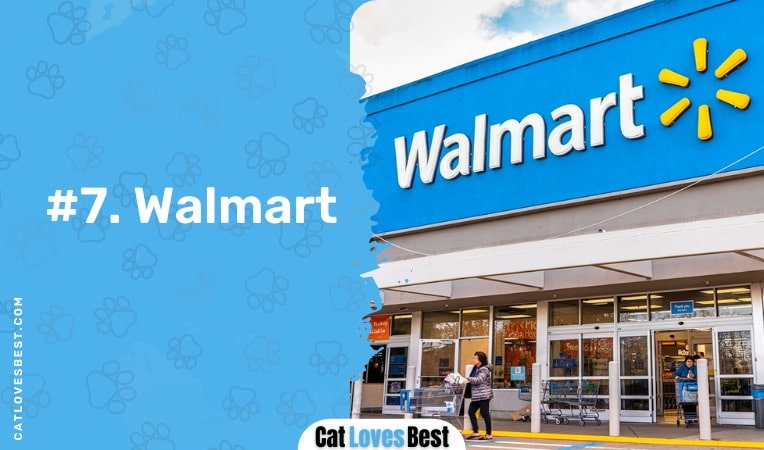 While the offline stores may not have as many offers and benefits as compared to the online option. Moreover, with Walmart+ — a membership that gives you access to exclusive savings and offers such as free shipping and free delivery from the store — you can save a lot if you purchase cat food in bulk online.
However, for those cat parents who take interest in their cat's health, they probably think twice about the cheap cat food options that Walmart has to offer. But, Walmart does, in fact, sell many high-quality cat food brands and recipes both online and offline.
Still, that doesn't imply that Walmart has a broad selection of high-grade cat food recipes like Chewy or PetSmart. Popular brands such as Orijen, Taste of the Wild, Instinct, Tiki Cat, and Victor are all missing in spite of their impressive discount and savings offerings.
8. Alibaba
Another one of the best places to buy cat food in bulk online is Alibaba. However, the site has a minimum order value, so you will have to select enough units of cat food to make a successful purchase from Alibaba.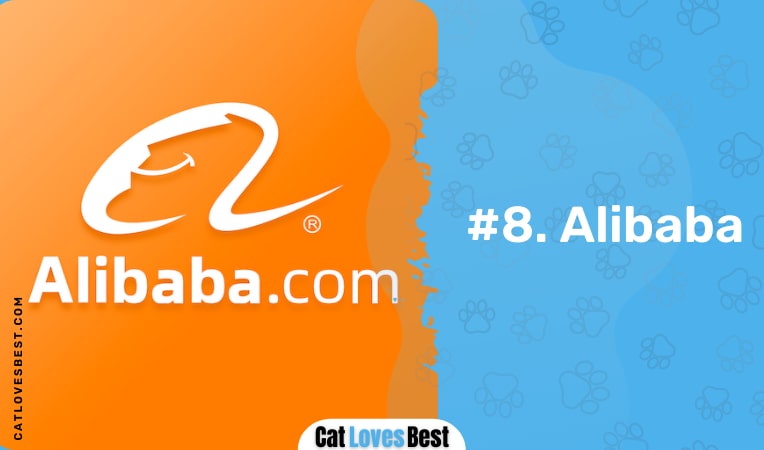 Overall, there are plenty of cat products along with cat food. Moreover, you can also reduce the minimum order quantity in some cases, even up to half the requirements, all you have to do is negotiate with the supplier.
The site also features products that might not be available on other sites like Amazon, which, we thought, was a plus.
9. Bullseye Wholesale
Bullseye Wholesale is a wholesale liquidation company based in Phoenix, AZ, that specializes in salvage food, health, consumer merchandise, along with a separate section of pet food.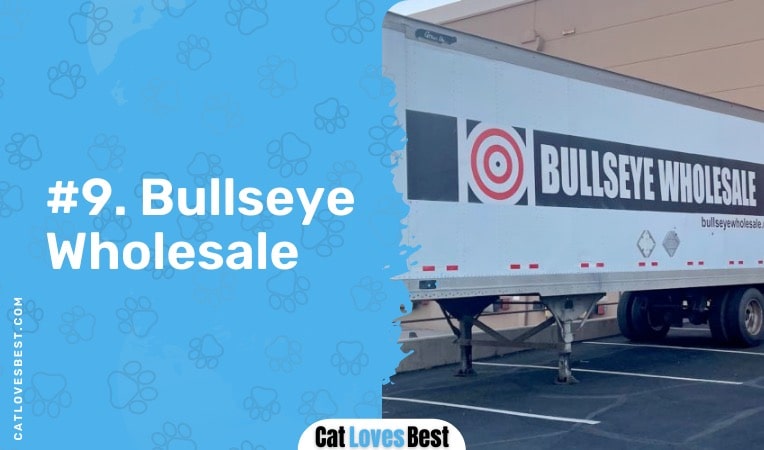 The business has a direct relationship with the major retail chains, reverse logistics companies, importers, and distributors that enables the business to offer a broad range of consumer products to the secondary market consumers.
Moreover, the website regularly updates deals and offers; you have to sign up for the mail list to get updates regarding any new cat food to buy in bulk.
10. Allstar Wholesale
Allstar Wholesale is a large-scale business based in the small town of Tennessee called Tazewell. The business has been up and running for around 15 years with surplus merchandise, warehouse overstocks customer returns, closeouts, shelf pulls excess inventory.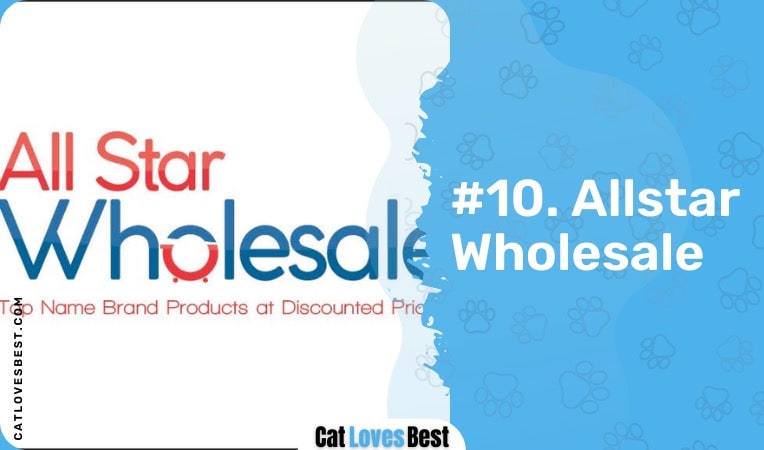 Moreover, with a large variety of pallets to choose from, along with a broad range of case boxed goods, you can just find about anything that you need, including pet food.
However, the business does not directly sell to individuals. The buyers can include bargain dealers, retail stores, flea marketers, exporters, mom-and-pop shops, dollar stores, bin stores, and pawn shops.
11. Dollar Days
Since its establishment in 2001, Dollar Days has become a leading supplier of wholesale goods for nonprofits, businesses, and philanthropic organizations.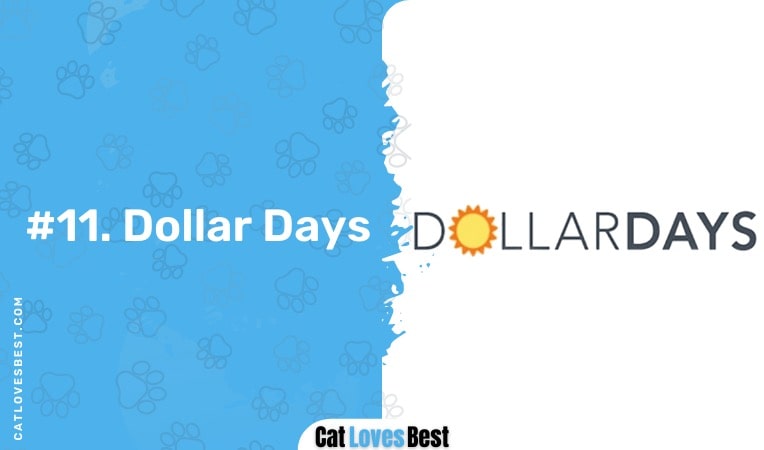 There might not be many available products on the site, as the products do change from time to time, so you will have to check back frequently to get the best deals on bulk cat food.
12. Marco Polo Intercontinental
Marco Polo Intercontinental is another reliable online business of global wholesale supply of consumer products that started in the UK. Moreover, the site offers competitive prices and seamless transit service for the bulk supply of items worldwide.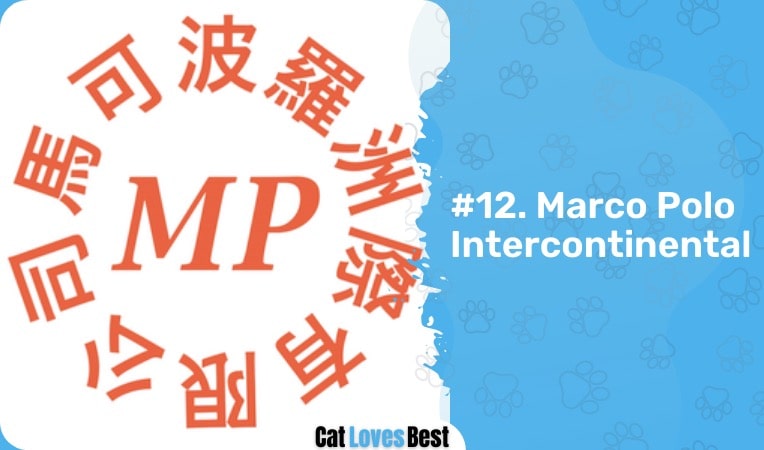 On the site itself, there is a separate section for pet food, and you can find a popular selection of cat food from top brands in bulk. Famous brands of cat food include such as Bakers, Butchers, Dreamies, Felix, Sheba, and Whiskas.
13. Uship
Along with cat shipping services, uship.com also ships animal food products. The website works as a marketplace, the company lists the pallets available, and the buyers show their interest in them. Further, shippers give a quote to the buyers on getting the pallet from the seller to the buyer.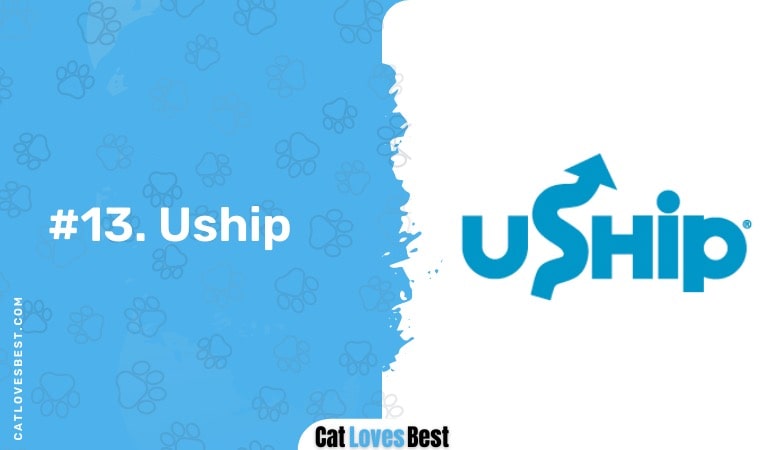 And since it is like a marketplace, the list of pallets keeps on changing regularly, and there is no guarantee of what products will be available at what time. However, you can find cat food in bulk with a bit of luck.
14. Chewy
Chewy is a relatively new online pet retailer in the market, launched in 2011, in just three months the business went from a small business idea to an all-inclusive pet supplies business.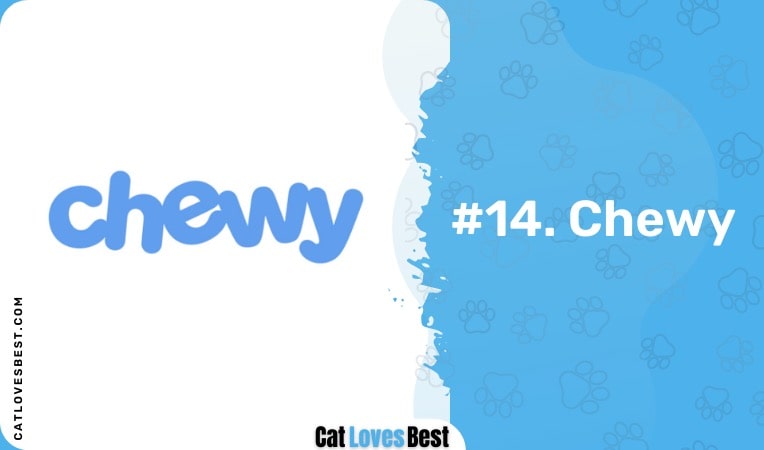 It is a shop where you can find anything for your pet, from cat food to pet toys to pet medications, it's like Amazon.com but for pets. You can get your hands on more than 2,000 favorite pet brands, including Blue Buffalo, Nutro, Natural Balance, and Tidy Cats — all of this from the comfort of your home.
Chewy's selection of cat food products is top-notch, and also the prices are in line with those we have found anywhere else online. Moreover, the website has excellent customer service representatives ready to assist you at any given time of the day.
15. Amazon
Amazon is often one of the first choices of cat owners to resort to buying cat products online. Along with a huge collection of pet products, not to mention the cat food from hundreds of brands, Amazon has just about everything around the globe that a pet parent would want.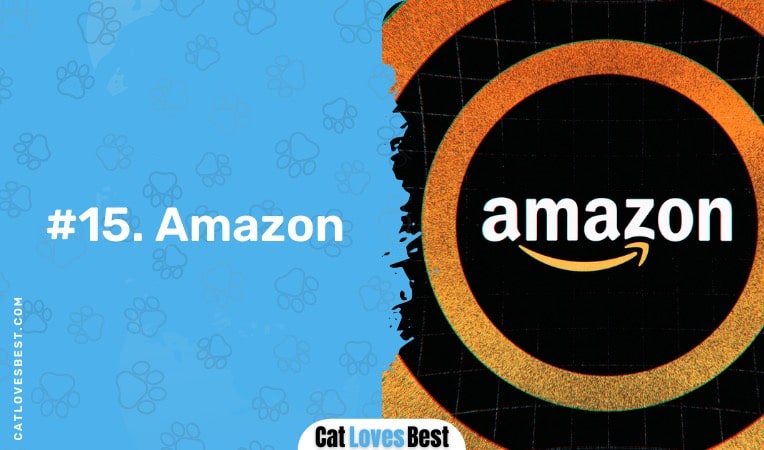 Combine the order with fast Amazon Prime shipping, Amazon will surely become your favorite spot to buy cat food in bulk online. Amazon's recommendation algorithm is focused on money-saving as well, but you may find all sorts of new treats and cat food for your cat while shopping there.
16. Liquidation
Liquidation.com is an online liquidity service marketplace which more than 500 categories, ranging from tools and machinery to food and beverage, including cat food supplies.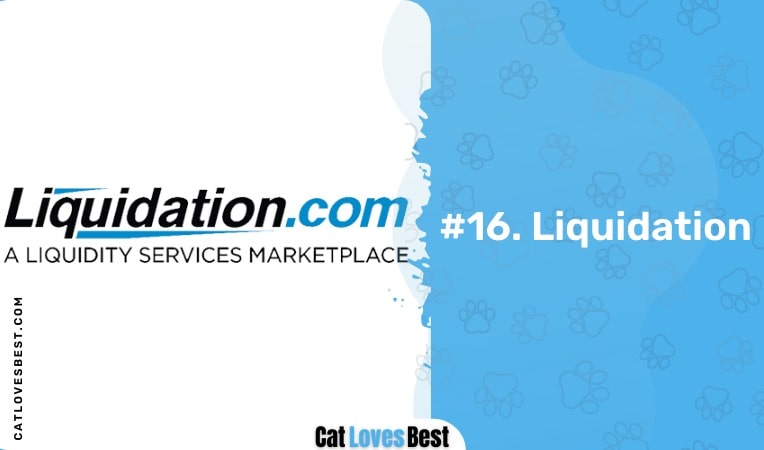 There is no guarantee of which product will be available for how long, as you need to bid on the currently available products since it is a liquidation auction-style service. However, you should be able to find some good deals on pet food from time to time.
The website has easy navigation with responsive customer support service to help you with your purchase simply and quickly. Plus, the fair prices of products can represent significant savings over purchasing new ones.
17. Lewisco Holdings
Lewisco Holdings is a multi-industry company that provides wholesale liquidation solutions to businesses such as mom-and-pop stores, primary supermarkets, full-line distributors, convenience stores, and restaurants. And if you're one such business looking to stock cat food in bulk, then this is the right place to go.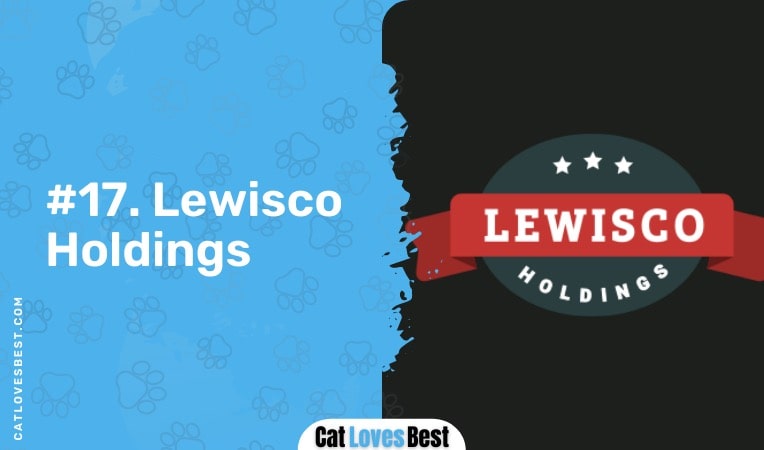 You can find products varying from kibble and dehydrated food to organic pet food and treats, and much more. If you need to speak to the customer service of Lewisco Holdings, you have the option to contact customer care by phone or email.
18. Direct Liquidation
Direct Liquidation is another online liquidator that showcases a broad variety of products with an auction-style service. The company was founded around 2007, and now it markets customer returns, end-of-life, overstock, and refurbished products.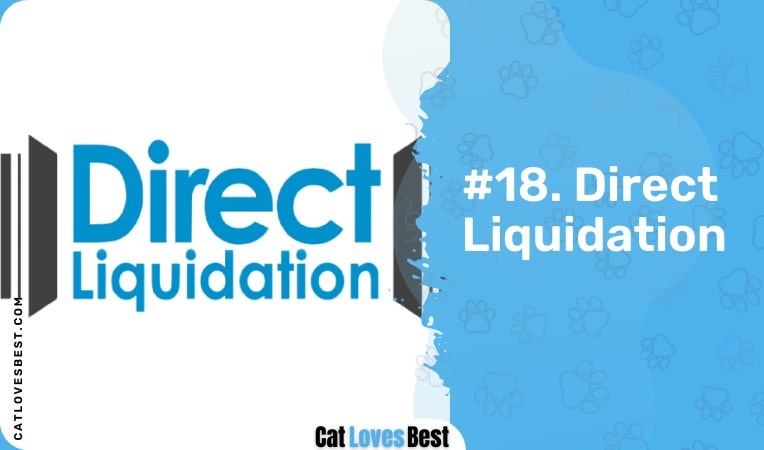 Likewise, you can also find pet supplies along with cat food from time to time. However, you will need to register before you start bidding on products, and doing so can come up with a considerable saving on your bulk cat food order.
19. StedCal Exports
StedCal Exports amasses and sells a broad range of wholesale products, including a good variety of cat food. The cat food comprises a nice selection of dry kibble and wet food.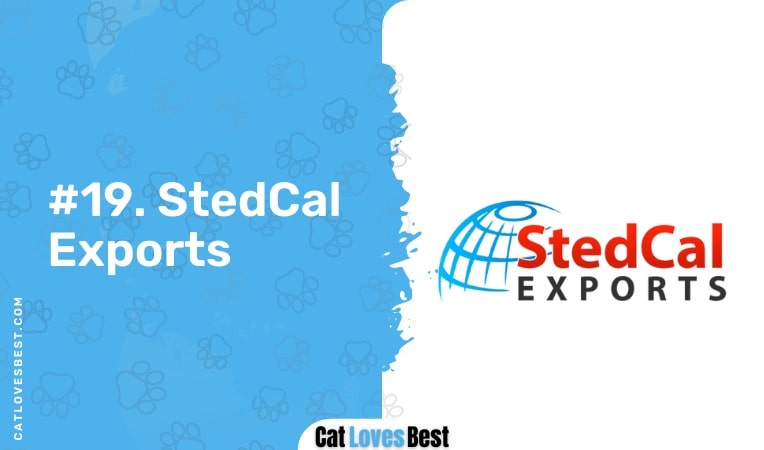 Moreover, the site claims that the shoppers can claim savings ranging between 10% and 45%, plus, also enjoy shopping from the comfort of home with free shipping.
20. Alpha Dog Food
As the name suggests, the Alpha Dog Food website features a wide range of dog food, however, it has a line of cat food as well. Though the business is aimed primarily at pet owners that are looking to save money through pet food subscription orders, they do also offer discounts on bulk orders.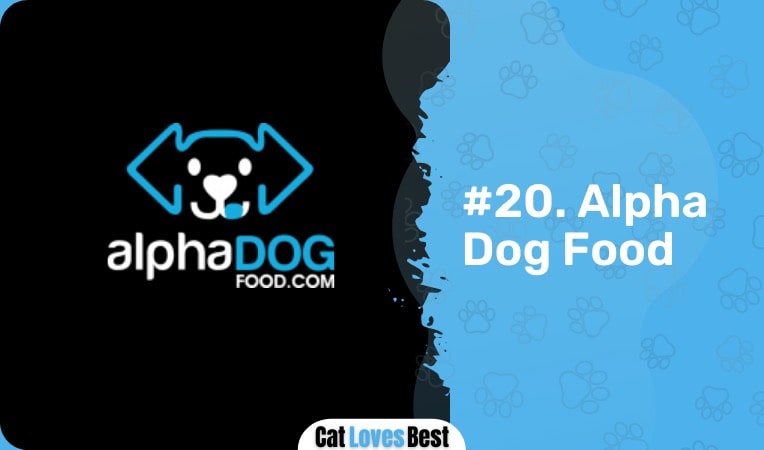 Buyers who make the most out of the bulk purchases are multi-cat parents, breeders, cat rescue shelters. The site offers healthy cat food at a discount on large quantity orders, and this is what it was built for. They have a bulk-purchase program, and the only requirement is that you shop for a minimum of 21 bags for a large discount rate.
21. Target
Pretty much like Walmart, Target is also a major retailer that offers a decent selection of pet products. Although Target may not carry major pet brands such as Petco, PetSmart, Amazon, or Chewy, they do carry some popular affordable brands like Purina One and Blue Buffalo.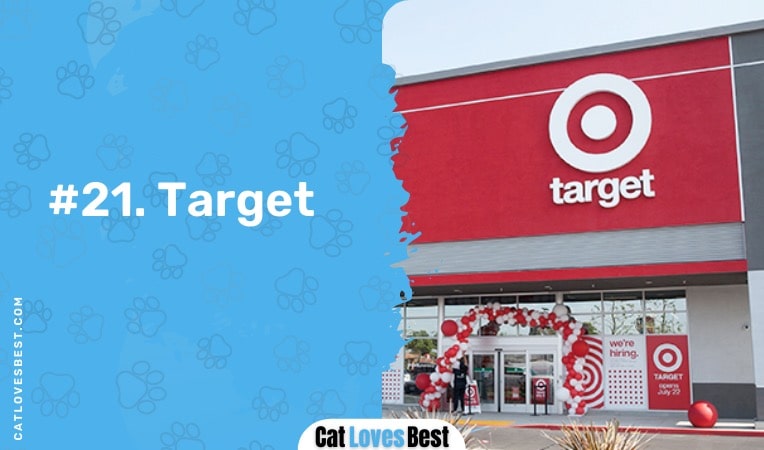 Moreover, Target has recently launched its own new private brand of dog and cat food, including wet and dry food and treats. The brand is called Kindfull.
And apart from offering deals, the Target website makes it easy to save on every bulk cat food order. Moreover, by using the Target Circle app, you can receive up to 10% off pet products with same-day pickup or delivery.
22. Only Natural Pet
From mealtime to treat time and more, Only Natural Pet has all that you need to keep your pets healthy and happy from top to bottom.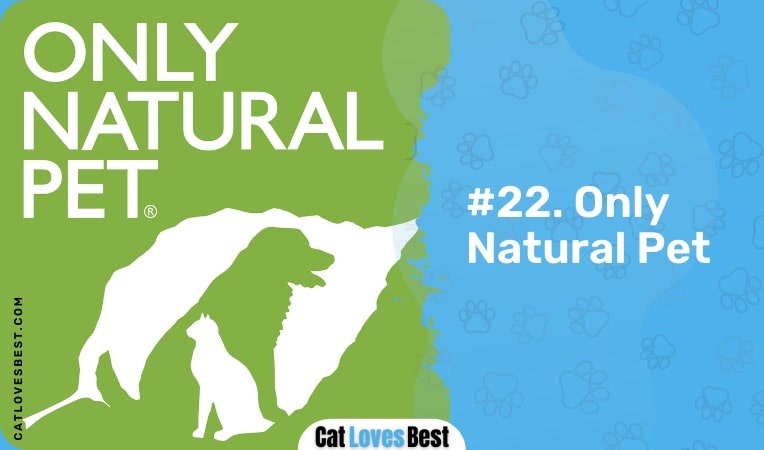 Moreover, Only Natural Pet's cat food selection is one of the most diverse in the industry, with a multitude of cat food brands. Your options include freeze-dried RawNibs, dry kibble, and canned food, and the website also features its own brand of healthy cat food.
Currently, the site is offering a site-wide 25% off for new customers, with a maximum discount value of $45.00.
23. eBay
eBay is another great site where you can buy cat food in bulk online. It is a global e-commerce leader that brings together millions of buyers and sellers in more than 190 markets around the globe.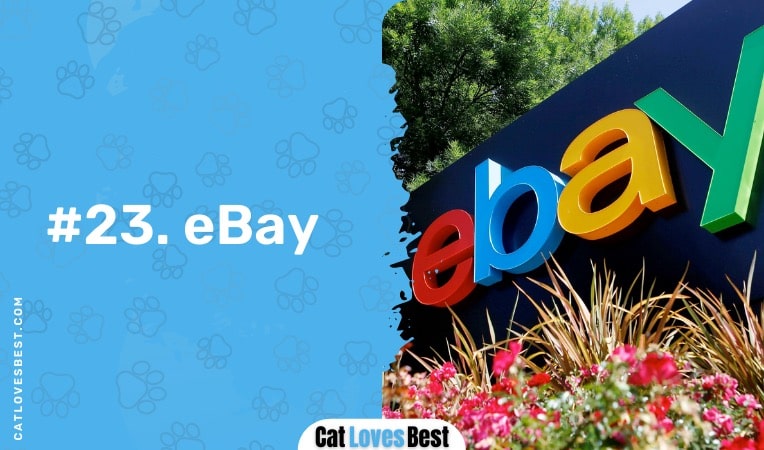 The pricing of cat food gets cheaper in the line with more units bought in one checkout. There are a plethora of products, some that you may not be able to find elsewhere, from different countries. And the best part is that eBay offers a money-back guarantee on all products. Some products might also be eligible for return.
24. Bargain Wholesale
Bargain Wholesale, launched in 1976, is a wholesale distributor with both an online and offline presence. They have a huge selection of cat food online with great pricing. Bargain Wholesale can be the best place for retailers in particular, as the minimum order price is around $2,500 along with the shipping charges.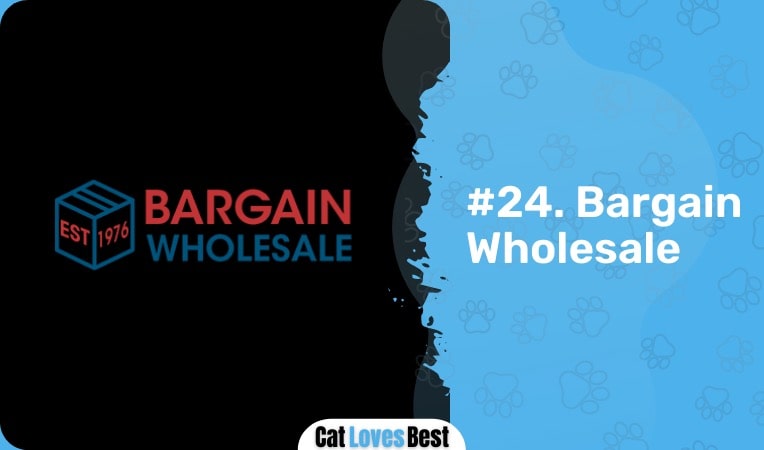 Likewise, together with cat food, there are also cat products such as cat litter boxes, cat collars, and more at Bargain Wholesale. They also have a dedicated android mobile app, but it doesn't look any good compared to the website.
25. ASDA Groceries
At ASDA groceries, you will find cat supplies suitable for all ages and breeds, plus you can also explore a wide range of cat products such as cat litter, cat food, cat toys, cat accessories, and much more.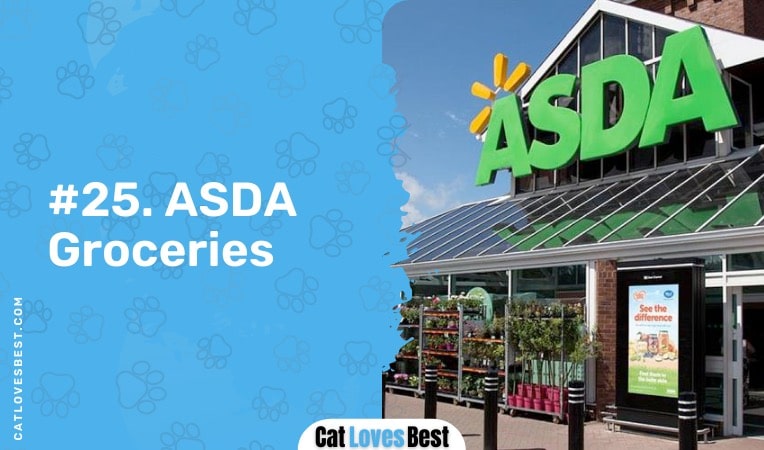 The pricing of pet products from this online shop is quite competitive, just like Amazon and Alibaba. Moreover, ASDA groceries has just about everything online that it does in its stores, so you should have no problem finding the cat food brands that you already know and love.
Tips to Save Money While Buying Cat Food in Bulk
If you are like most cat parents, you want the best for your pet cat, you want them to be happy, live longer with a healthy life. Yes, you do your best in providing your pets with fun toys and the best cat food, and surely lots and lots of love.
However, you might be surprised to know how much a small pet, like a cat can be expensive, especially in the main expenditure areas — food. You can save a lot of money — particularly if you are a cat parent of more than one cat — when buying cat food.
Here are a few of our budget-friendly ways to save money on buying cat food in bulk for your kitty cats:
1. Research Well
Prices are not going to be the same everywhere. Do your research well and find the best place to buy bulk cat food where the cost is the least compared to other places. To name a few, places such as Amazon, ASDA groceries, Bargain Wholesale, Alibaba, Chewy, and eBay are great for buying cat food online in bulk to save more money with discounts.
Likewise, sites like Amazon and Chewy offer some great monthly subscription plans from where you can get a monthly supply every month with a little cost saving.
2. Look for Coupons
When trying to save money while buying cat food in bulk online, coupons are a great way to reduce prices or provide offers to new customers. However, coupons for pet products might not be readily available, but it doesn't take too long and find any coupons on the manufacturer's site, or visit a coupon site like joinhoney.com or retailemenot.com.
Likewise, make sure you visit big pet stores like Petco and Petsmart, especially when they are offering free samples. They not only offer some good samples but also give coupons to potential customers. And then you can combine these manufacturer coupons with store-wide coupons for an even deeper discount.
Also have a try at cash back apps, nearly every popular cashback service has a certain percentage back at selected retailers, but not all are equal, so compare before you decide to make the purchase.
3. Online Isn't Always the Cheapest
If you think of buying cat food, like many other products are cheaper online, then you probably haven't stepped into a brick-and-mortar pet shop in a while.
Go to the nearest wholesaler, chances are you will get your supplies at an even deeper discount than the online market, and in many instances, you can even negotiate with the seller for a lower price.
Not only cat food, but you can also even purchase other cat goodies at a great discount rate. However, the discount is not always guaranteed with every brick-and-mortar wholesaler.
Final Thoughts
Finding the best places to buy cat food in bulk ultimately depends on the brands that you are looking to purchase and your position as a buyer, for instance, if you are buying cat food as a store owner or an individual who owns a lot of cats.
While pet food is something you need to essentially buy all year round, especially if you are a multi-cat parent, and deciding to buy it in bulk can be a good decision to make some savings.
On the other hand, if you are a pet store or an animal rescue shelter, websites like PetSmart and Alibaba can be the best spot for you to ensure that you have the cat food stock you need at the best price.
References
Cost of Owning a Cat — Humane Society of Huron Valley
How to Shop Smart for Healthy Cat Food — PetMD
Cat Vitamins and Supplements: Do They Work? — Pet WebMD