Cat shampoo alternatives can come in really handy at times. One day I ran out of my cat's shampoo and I was thinking what else can be a good option for a cat shampoo alternative? Since it was all rainy and I won't be able to buy it from a store, I really needed a reliable cat shampoo alternative.
With CatLovesBest, You will know 13 cat shampoo alternatives to clean your cat. It's best, budget-friendly, convenient, and safe to use.
I have also shared some shampoo recipes, which can deep clean your cat without causing harm.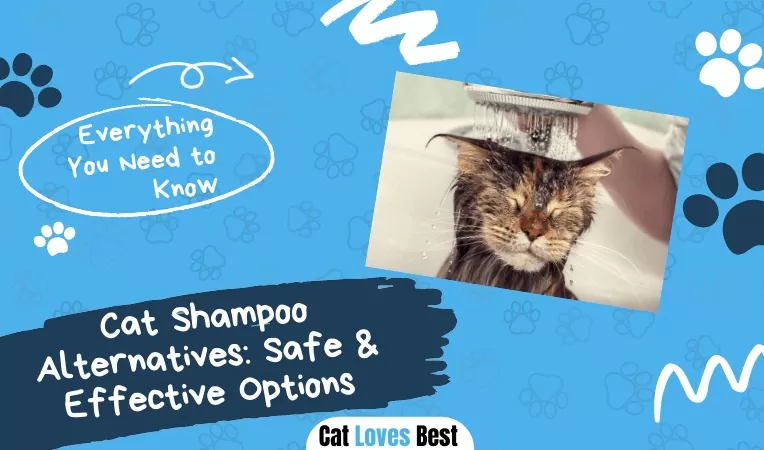 Human Shampoo: Is It Safe Alternative or Substitute?
When we think of cat shampoo alternatives most of us think we can use human shampoo. If you also think in the same manner let me tell you are making a huge mistake.
Never try to use it on your feline buddy. Humans' shampoo contains dyes, artificial fragrances, colors, and chemicals the human body can tolerate but your cat's skin is sensitive, and it can be a toxin for her body.
Substitutes and Alternatives to Cat Shampoo
Check 13 flabbergasting cat shampoo substitutes for cat showers. Pet owners will surely love these ideas including homemade shampoos, dishwashing liquid, and many more.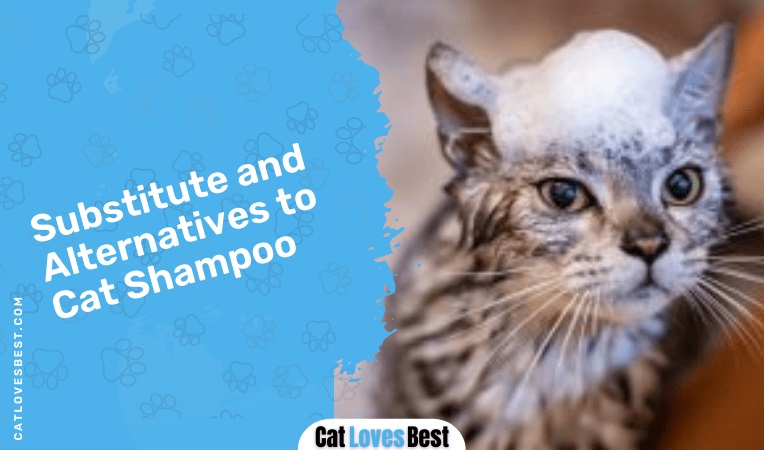 1. Baby Shampoos
If you wonder can I use baby shampoo on my cat? The brief reply is yes!
You can apply the baby shampoo to cats as it is mild and won't cause problems for cats. It is made with gentle cleansing agents. It can remove excess oil and dirt from her fur. But make sure that it is unscented and does not include dyes or a higher percentage of strong chemical components like parabens, and Cocamidopropyl Betaine.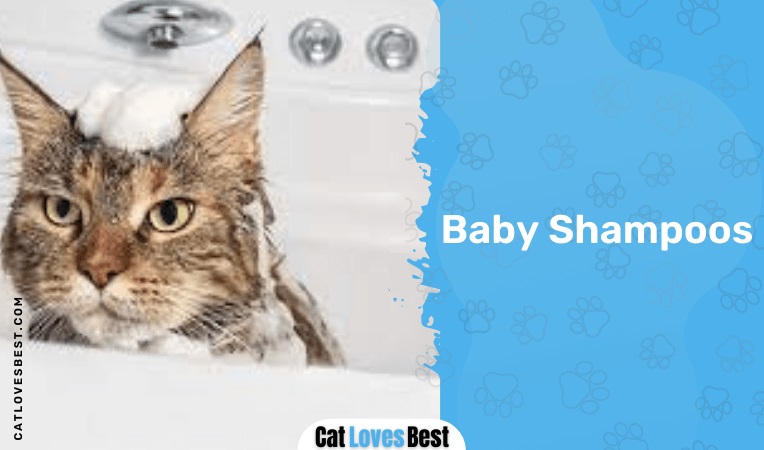 2. All Natural Soap Safe for Cats
Get the soap bar from a pet store which is safe for cats and can cleanse her easily. Take a note you can not apply a soap bar directly to her skin. First, mix the water and soap bar in a tumbler and make a slurry then pour that solution on your cat's fur to clean out the greasy dirt from her skin.
Make sure to rinse your pet properly.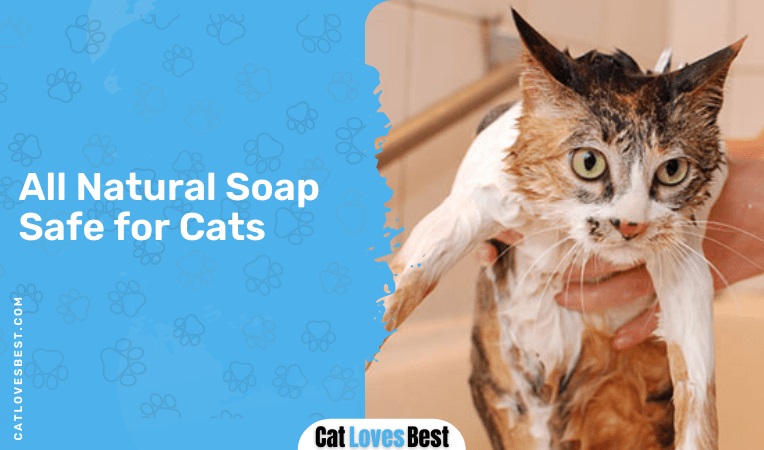 3. Dawn Dish Soap
Do you also wonder can you use dish soap to was a cat? Well, only dawn dish soap.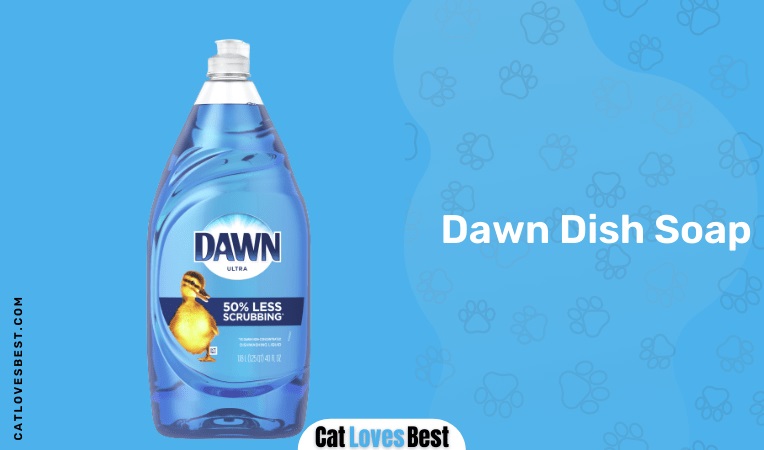 Dawn dishwashing liquid re-read this again! I am repeating this because you cannot use any dishwashing liquid as a cat shampoo substitute.
Only Dawn Ultra Dishwashing Liquid is a safe product that can be used as cat shampoo alternatives because it is gentle on the cat's skin. It can remove all the greasy dirt off her body easily and won't cause any harm to her as it does not include any toxic elements in it.
If you use half a cup of white vinegar with 1/4 cup of dawn dishwashing liquid and add 2 cups of normal water it will clean her skin effectively.
4. Castile Soap
Moving on next what kind of soap to wash a cat?
Using Bronner's Pure Castile liquid soap can be the best cat shampoo substitute. It has olive oil, and it rests assured for cats. It has two folds it works well with delicate skin and also uses this to wash your clothes too.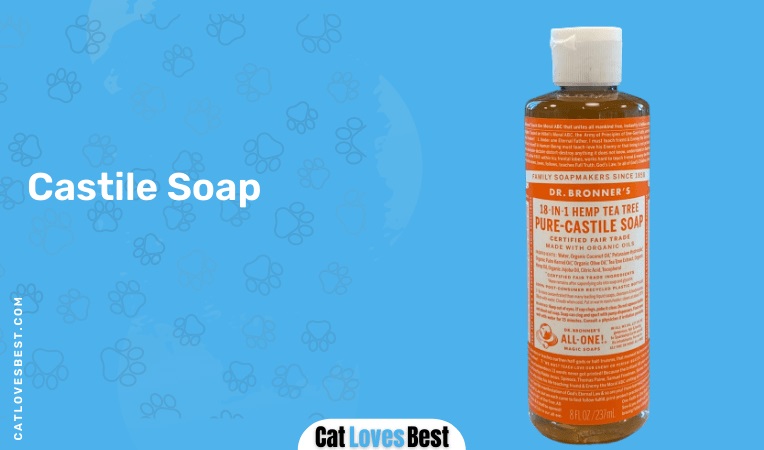 Well, it does not include any harmful colors, scents, or any harmful ingredients in it. Take a note while washing your cat with this you have to clean her pretty well! There should be no residue left inside her fur.
5. Grooming Wipes Sheets
Done with soaps now it's time for grooming wipes to use it as a cat shampoo substitute!
You can make your cat spotless by wiping stains off her fur by using wiping sheets cat products. Clean her face, ears, and paw with the help of wipe it can easily wipe off all dirt. You just have to simply rub with it.
6. Baking Soda (Homemade Substitute)
What to wash a cat with if you have no soap and cat shampoo at home?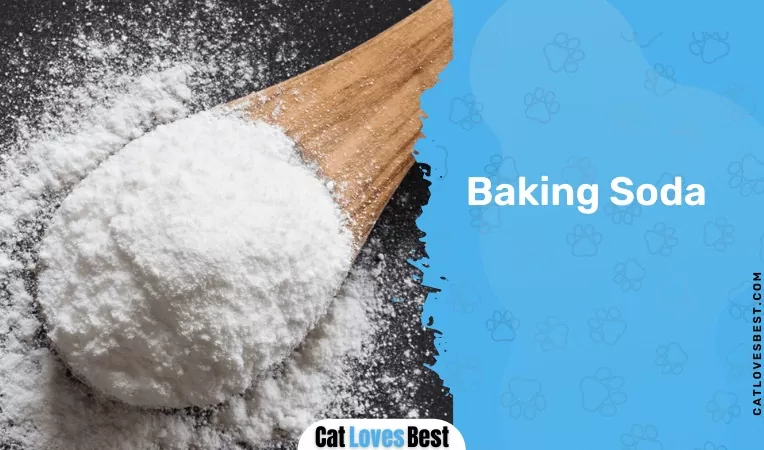 As you know baking soda is a magical household powder that can clean all stuff at your home. You can definitely try baking soda as a cat shampoo alternative!
Yes, you read it right. This whiter powder can help you bathe your cat easily. It helps to get rid of the bad litter smell that comes from your cat.
The process of cleaning cats with baking soda is very simple. You simply dust some soda over your kitty and remember you have to keep her face away from baking soda.
Once you have dust soda to her fur massage it well and simply brushes it out to remove the excess baking soda of her coat.
7. Customize Oatmeal Shampoo
What can I apply to bathe my cat? Well, learn our oatmeal shampoo recipe if you want to know another cat shampoo substitute.
Customized oatmeal shampoo is one of the effective cat shampoo alternatives designed for cats.
Things you need to make cat oatmeal shampoo
Ground oatmeal (1 Cup)
baking soda (Half-cup)
4 cups of water
Method
Simply mix all the ingredients together and let it sit for a few minutes.
Then slowly and gently pour this solution into your cat's coat and massage her skin properly to get rid of sticky or oily dirt. Make sure to avoid their face. Use water to wipe off the solution.
8. Cornstarch
Do you have cornstarch at home?
What if we tell you can use cornstarch as a cat shampoo alternative, it is safe for your cat.
Yes, you can make dry shampoo for cats with the help of cornstarch. You just have to sprinkle some of it on your cat. And give her a nice massage that's it. Brush your cat's fur well to remove cornstarch. And, she is fresh as new.
9. DIY Dry Cat Shampoo (Why Not?)
Many of us go clueless about how to wash a cat without cat shampoo!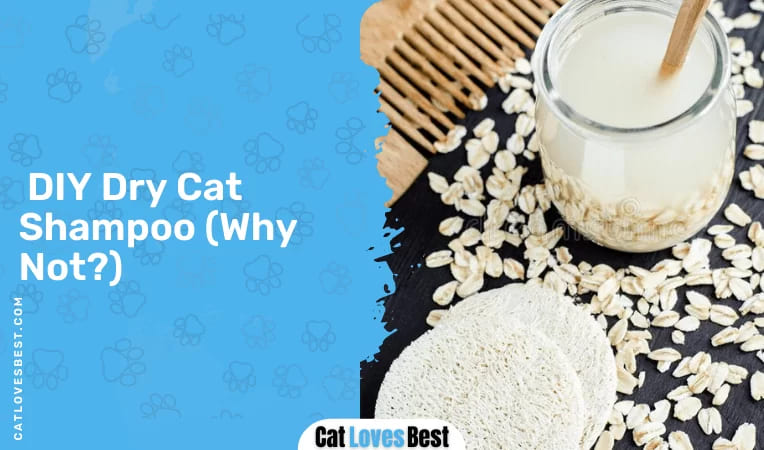 Why not DIY cat shampoo at home?
Try this amazing homemade cat shampoo recipe now!
Things you need
Half cup of oatmeal
Half cup of cornmeal
Two tbsp cornstarch
Process
Take a container and add all the ingredients into it. Give it a nice mix and dust this mixture over your cat. Keep the cat's face away from it. Use your figures to give a gentle massage and let it rest for a few minutes and dust off the mixture well.
Your kitty is new and freshening!
10. Vinegar Will Work Too
Looking for an alternative to wash your cat? Then try vinegar for bathing your cat!
Just add a cup of vinegar while cleaning your cat to curb dandruff, it also works as a flea repellant too! You don't have to use too much vinegar in your cat's tub. Cat hates the excess smell of vinegar and may deter using it again. Either use a cup or just add half a cup these are the only ideal measurement for using vinegar as a cat shampoo alternative.
11. Apple Cider Shampoo
Try making apple cider shampoo as a cat shampoo substitute. It is ideal for those deep cleans. Plus it is gentle and safe.
For this, you will need three ingredients
Dawn dishwashing liquid
Warm Water (2 cups)
Apple cider vinegar (Half-cup)
The process of making these cat shampoo alternatives is very simple.
Simply take a container add all of these things together and gently mix it. You will see nice lather foaming up in the container. Just pour this into your cat's fur and wash her whole body with this.
Make sure to remove all the excess solution off her fur as it may irritate your cat's skin.
12. Customize Vegetable Glycerine Shampoo
If you are free this weekend try making vegetable glycerine as cat shampoo alternatives!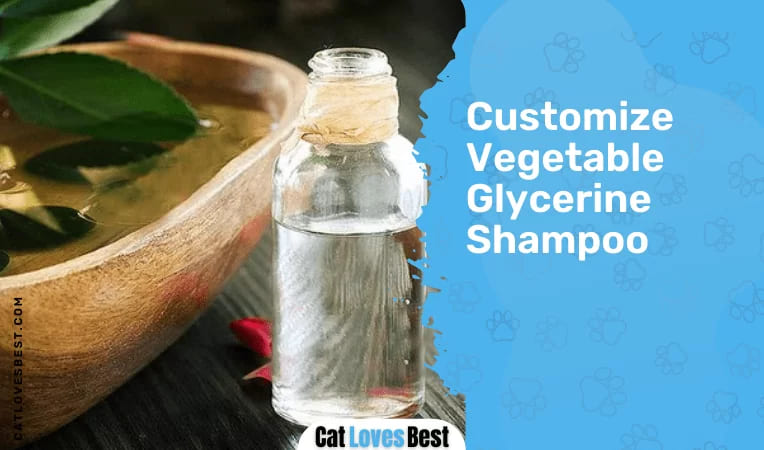 You can offer a nice bubble bath to your cat if you wash her with this shampoo. For this, you will require one-third cup of vegetable glycerine and one-third of white cider vinegar, and one cup of normal temperature water.
Mix everything together gently and put this solution on your plan and rub your cat's body slowly you can see lather coming up. Let lather set for 1-2 minutes. Then clean and dry your cat.
If your cat's skin is sensitive I would suggest you talk to your vet before applying.
13. Baby Wipes
You can use your kid's baby wipes to remove stains from your cat's fur.
Simply pull wiping sheets and rub them on her skin to remove the excess dirt spots. But, make sure to cross-verify that it does not contain artificial fragrance, dyes, or parabens.
You can also speak to your vet before using baby wipes on your cat. Isn't it an amazing tear-free cat cleaning formula?
Conclusion
It is interesting to know cat shampoo alternatives especially when you run out of it in the middle of the night. Right?
Well, this article will offer your cat a refreshing bath without using cat shampoo wondering how?
There are many cat shampoo substitutes available right in front of your eyes which we overlook most of the time. If you are curious to know then do give this article a read for sure.
References
Top 8 vet-sanctioned home remedies for pets – PetMD
Give your kitten a bath with these simple tips – Animal Humane Society