Cat Bowls can have leftover food and germs on its surface. As it is very necessary to keep their bowls clean, how often should you wash your cat bowls is the question.
While we are always very careful about our cat's smallest needs, what we often tend to neglect is their food and water bowls. Pet bowls can be considered as one of the few most places that can cultivate germs and pathogenic bacteria.
As it is more than necessary to keep your feline's food and water dishes clean, the real concern is how often should you wash your cat bowls.
We answer that for you and suggest how to keep the bowls germ-free and hygienic with various tips to sanitize them.
How Often Should You Wash Your Cat Bowls?
Cat bowls should be washed daily after every meal according to experts from the Center for Veterinary Medicine at the Food and Drug Administration. This can be done using hot water and mild dish soap.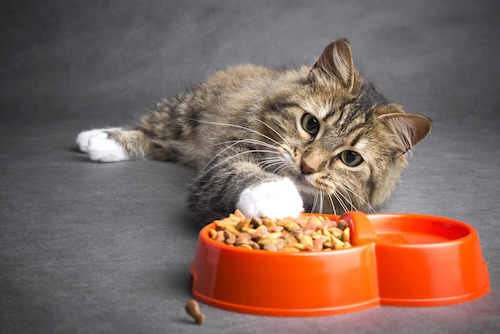 Daily cleaning with soap and water especially applies when you are feeding wet food which is bound to stick on the walls of the bowls due to their consistency.
If you are feeding dry food to your cat, rinsing with warm water every day is the least necessary and you can wash them once in two or three days. When it comes to the best cat water bowl too, you should wash them once a week to avoid the formation of biofilms through stagnant water.
We can handwash the bowls daily with mild soap and hot water or simply toss them in a dishwasher to make your job simpler.
Having multiple bowl sets also helps but make sure to not wait for too long before cleaning your cat's bowls. This can attract more pathogens. Wipe the bowls dry before serving every meal.
Bacteria in Cat Bowls
Leftover food and water can lead to the cultivation of harmful bacteria and biofilms in cat bowls.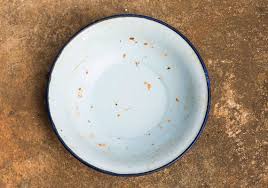 Your cat may do a lot more with its bowl than you think. This involves licking the bowl, dip their whiskers into their food and water bowls, play with the food in the dish, and a lot more.
If your cat has long whisker then she is at a high chance of getting whisker fatigue if a right bowl in not use. So in this case, it is recommended that you use whisker relief cat bowls for your kitty.
When not in the mood, they may simply leave the food and not eat at all. If they do not consume water for hours too, it remains stagnant and untouched for several hours.
These habits only add up to more germs and bacteria in their food as well as bowls. While not much can be done about your cat's eating habits, we can surely use certain preventive measures like keeping their bowl clean.
Dr. William Burkholder from the Centre of Veterinary Medicine at the FDA says that "the kind of bacteria that a cat's food bowl may have depends upon factors like environmental exposure and your pet's oral hygiene.
Out of the various examples, few of them include Staphylococcus aureus, Corynebacterium, Streptococcus, Enterobacteria, Moraxella, Neisseria, Bacillus, and less frequently Salmonella and Pseudomonas."
The list of foodborne pathogens from your pet's food bowl is extensive. These bacteria can not only be ingested by your cat and make them potential carriers but also pose a danger to other family members especially, young children and elderly people with compromised immune systems.
These pathogens are dangerous and cause serious diseases to humans as well as animals. Therefore, after handling your feline's food dishes or bowls, it is extremely important to wash your hands thoroughly with soap and water to avoid ingesting the microbes.
Also Read
How to Wash Your Cat Bowls?
The best way to wash your cat's bowl is by using a mild soap or detergent with hot water and scrub to clean the sticky chunks of food on the walls of the bowl.
Make it a part of your daily routine to clean your cat's food and water bowl. It is not time-consuming and one of the many ways to keep your pet healthy. Cleaning your cat's bowl is pretty easy of a task in order to keep your feline and family healthy.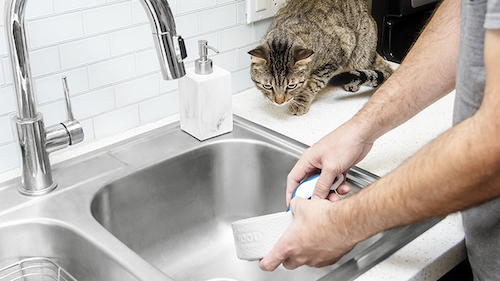 Run your hands around the bowl thoroughly to wash off the food and any leftover particles on the crevices and edges of the dish. This should not take too long and you must continue to do so till you do not see any remnants or dirt in the bowl.
Check for any soap residues or detergent particles that could be left behind and can upset your pet's stomach.
Another idea is to use disposable plastic inserts to clean your cat's bowl thoroughly with mild lather using a soap. Once done, wipe it with a clean cloth and allow it to air dry before it is ready to use again.
The National Safety Federation suggests cleaning your pet's bowls by soaking the dishes in a 1:50 concentration bleach solution (one tablespoon of unscented, chlorine bleach in a gallon of water) for a good ten minutes, rinse them and allow them to air dry.
If you are too lazy to clean and scrub your cat's bowls, you can consider tossing them all in a dishwasher. It is safer as you do not have to come in direct contact with the germs and sticky leftovers.
Dishwasher makes it very simple but one has to be very careful, especially if using plastic dishes as they may not always be dishwasher safe. Moreover, if the dishwasher is not as efficient, some pathogenic films may still persist on the surface.
You may want to run a separate batch for washing your cat's plate and bowls and not mix them with utensils used by other family members, especially children, and elderly people. They can have compromised immunity and have potential chances of contracting a disease due to harmful microbes.
Want to know more about why do cat drops things in water bowl, Just have a look to know more about your cat's behavior.
Can We Use Bleach To Clean Cat Bowls?
You can use mild bleach if you are ultra-careful and want to go the extra mile to ensure your cat's bowls are clean.
However, it is not recommended for daily use as more chemicals can only harm your cat if the slightest residue remains. Therefore lesser the chemicals; safer is the bowl.
If at all you want to use it, making a very dilute solution of unscented, chlorine bleach (one tablespoon of bleach liquid in a gallon of water) is preferable to be used once a while as it kills most of the pathogenic bacteria.
Else, the safest bet is to wash your cat's bowls daily with hot water and soap, scrub if for a few seconds to remove remnants and sticky chunks and rinse it well. You would not necessarily require bleach or any other harsh chemical which can upset your cat's stomach.
Dishwasher To Clean Cat Bowls, Is It Safe?
Dishwashers may prove to be a lot more effective in cleaning cat bowls as they clean them using high temperatures.
High temperatures are known to kill a lot of harmful bacteria and using a dishwasher takes off the heavy load of washing multiple dishes together.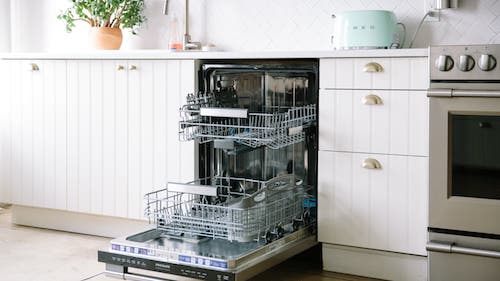 Although it may sound very convenient and simple, if the dishwasher is not efficient enough, it may still leave a few residues and thin films of food leftovers that can cultivate germs and bacteria.
Moreover, if you have a family of multiple members, including cats, young children, old people, etc. it would be advisable to not place an entire lot of dishes together for washing.
The material or the type of bowl also matters. While glass and ceramic bowls are usually dishwasher safe, plastic dishes may start melting as they are sensitive to high temperatures thereby spoiling your kitty's bowl.
Moreover, it is also advised to read the manufacturer's instruction before washing even the best heating cat water bowls. Since these bowls have electronic circuits within it so it may damage if proper precaution is not taken while washing.
You are least aware of the range of germs that your cat might be carrying which can remain in their plates and come in contact with other plates and dishes.
This proves to be dangerous if used by humans, especially young children or old aged people who have compromised immunity.
While dishwashers make sure to clean every plate and bowl thoroughly, you may not want to take the risk. After all, humans are more prone to observe the keen details and dirt than machines, right?
Does The Type Of Bowl Matter?
This may look like a very trivial question but the type of bowl does matter while cleaning your feline's food and water bowls. It determines the ease of cleaning and how prone it is to get dirtier.
The best choice would be to purchase stainless steel or porcelain bowls (A list of best cat food bowls). Glass is also a good option considering it is easy to clean, offers a smooth surface, and is dishwasher friendly.
There are minimal chances of any residues staying on their surface. But, your pet may not go easy on the glass bowl.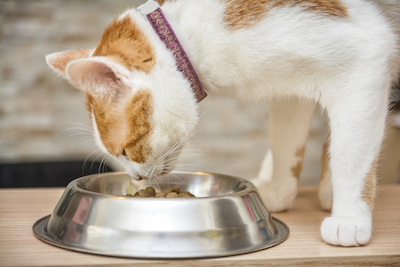 A number of pet parents choose plastic bowls as it is easy to handle and quite inexpensive. Although, ceramic and plastic bowls should be avoided as they are more prone to breeding by bacteria and harmful pathogens.
If the plastic is not durable and of good quality, it may start to peel off and break down, leading to leaching of toxic chemicals in your cat's food and water.
Moreover, the peeling plastic also breeds pathogenic bacteria into their layers which can enter not only your cat's food but also harm you in the long run.
The safest and cost-friendly type of bowl to use would be stainless steel. Their surface is smooth, easy to clean, and is mostly dishwasher safe, hence no hassles of washing and melting.
The best part, they are budget-friendly and very durable in case your cat decides to play or fondle with it.
If you are not available at home during the feeding time, no worries. Here you go check out the Budget-friendly Automatic Cat Feeder which will make your work easier.
As feline parents, we often make the mistake of topping the cat's bowl with water when we see it near to empty or almost dry. But, it is important to empty all the contents of the bowl before you fill it with fresh water.
This is to make sure that the germs and slimy bacterial layers that the previous fill may have had, is washed out. It ensures that your feline is having clean and safe water in dispense at all times.
Check out our guide for choosing the perfect cat water bowl that won't tip over. Getting these bowls will prevent your kitties from dripping out whole water from their bow.
It is advisable to clean water bowls daily or at least rinse them thoroughly before using and refilling again. You can sanitize them thoroughly using hot water and mild soap once in a week.
While stagnant and untouched water bowls can house and breed a number of pathogenic microbes, a better alternative would be to invest in a pet water fountain. These are usually electricity or battery operated and have a pump that keeps the water circulating and fresh.
Automated pet water dispensers can be pricky to your pockets and the cleaning can be a hassle too. Water fountains can have pet hair and mud, dust, etc. stuck at the corners and crevices but keeps the water in constant motion thereby preventing the breeding of bacteria.
Do you know "Why do cats splash their water?" No! check out the full blog to know more.
Tips To Remember
Want to clean your cat's bowl effectively and to perfection? Here are a few tips to consider while washing.
Daily cleaning is a must, be it food or water bowls. Wet food bowls especially require proper scrubbing due to the sticky consistency of food.
Sanitize water bowls once a week with mild soap or detergent solution. Rinse them with water daily.
Throw or replace the food and water each time you see any leftovers. Make sure to reuse the bowl only after thorough washing to not allow any pathogens to settle on the surface.
No harmful chemicals are required for cleaning. A mild bleach solution is safe but not recommended to be used often.
You can also use a dishwasher to clean your kitty's bowls. Avoid mixing them with utensils used by other family members. If it is a personalized cat bowl then it might have inscriptions of the cat's name, these should be cleaned thoroughly as they are susceptible to attract dirt.
Choose the type of bowl very carefully as it should be easy to clean, durable, and not allow breeding of pathogens. Investing in stainless steel bowls is the safest bet.
Having multiple cat bowls for food and water makes sure your kitty has a set of bowls ready at all times without waiting for it to be washed.
Place the bowls carefully around the house to prevent the breeding of insects and bacteria. Keep them in open spaces and not dampened corners.
Switch to scheduled feeding if your pet leaves leftovers of food. This way you can serve it fresh food each time without the risks of it being contaminated.
If the bowl was ever visited by ants then they leave a scent trail that other ants keep following. In this case, you need to clean the bowl thoroughly, however, if still, it does not solve your problem then you should get an ant-proof bowl for your cat.
Whatever Be It | Don't Neglect Your Cat's Bowl
Do not neglect the simple task of cleaning your cat's bowl and make it a part of your daily routine.
The root of our feline's health is their diet and more importantly their food and water bowls. We all want our cat friends to lead a healthy lifestyle. A clean bowl ensures imparting healthy food and water to your cat.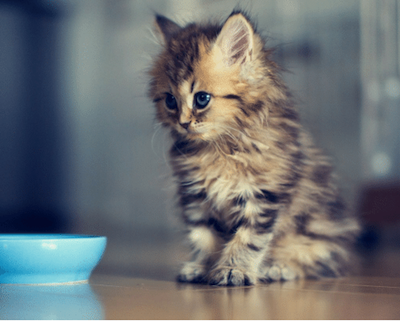 Give the bowls a thorough sanitization once a week while you also rinse them regularly. If at all you want it easy, a dishwasher is always there to help!
Not cleaning your cat's bowl often only results in attracting harmful pathogens and bacteria, bugs, and molds.
These pathogens would only worsen their health, and in the long run, affect your health too. It can totally turn off your pet from eating and drinking at regular intervals.
A 'clean food and water bowl' will keep your cat more healthy and interested in eating and drinking often. It is one of the few best ways of keeping them away from being malnourished or dehydrated.
Remember, the way to a healthy cat is through their food and through their bowls!!
FAQs
Can I wash cat bowls with other plates in the house?
One can definitely wash cat bowls with other plates in the house. However, it is recommended to wash them separately if possible.
Washing of plates and cat bowls together may not be very safe as these contain harmful germs and bacteria which can mix along with other plates.
Although they get washed, if not removed efficiently, they may remain on the plate and cause infectious diseases to family members.
Which type of cat bowl is best for cleaning?
Stainless steel cat bowls are the best for cleaning of all other types of bowls. They are not only safe for use but also easy to clean as they possess a smooth, non-sticky surface that does not allow bacteria to remain attached for long.
This enhances better cleaning and the bowls are durable due to their tough material and design.
Can I buy multiple bowls for my cat?
Having multiple bowls for your cat is always a good idea as you can keep a spare set ready for use instead of keeping your kitty waiting until you clean the bowl.
Should you clean the mat under the bowl?
Yes! Some cat bowls come with a rubber or silicone mat for elevation, support, and keeping your floor clean. This avoids any spillage and makes it convenient for your cat to use. Besides this, you can even get the best anti-spill cat water bowl to prevent your kitty from spilling water out of the bowl.
Certainly, when your cat comes in contact with the bowl, it also touches the mat which can develop bacteria and molds if not washed over time. Therefore bowls that come with mats should also be cleaned regularly.
Why does my cat's bowl look slimy?
Slimy bowls usually indicate the presence of biofilms that are formed by large bacterial colonies. They form a very thin layer in the bowl which is not clearly visible but makes the dish slimy, especially water bowls.
Can we wash cat bowls with dish soap?
Non-toxic dish soaps made for handwashing with gently warm water can be used to clean cat bowls. This will allow efficient cleaning while also not harming your pet due to dangerous and toxic chemicals that may usually be present.