If you are a pet owner who wish to get free cat litter, then continue reading!
Who does not love free things? Isn't it!
But sometimes we are looking for free stuff not because it makes us happy. It is because we are facing troubles arranging few things for our pet. If that is the case with you, then don't worry.
In this article, we have shared 6 different ways by which you can get free cat litter.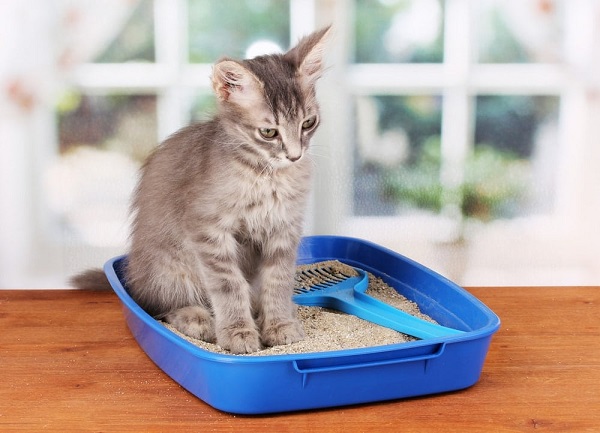 How to Get Free Cat Litter NOW in 2022?
Below is a list of different brands, which offer "free-after-rebate" and promo codes that will help you save 'big-time money' while purchasing cat-litters!
Head on to the list of 'how to get free cat litter' NOW!
1. Arm & Hammer Cat Litter
With 8.5 Pound Arm & Hammer Clump & Seal AbsorbX Cat Litter, you get reimbursement up to $14.99. All you need to do is just fill the rebate form and upload your purchase receipt and UPC photo.
Whereas with a 15 pound Arm & Hammer AbsorbX Cat Litter, you get reimbursement up to $19.99.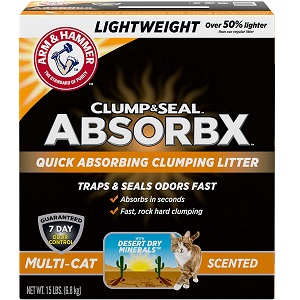 Hurry up; the offer may end soon. You can use the above link for both the Arm & Hammer litter.
Here you can have a look at cat litter that clumps urine.
2. Dr. Elsey's Cat Litter
With any purchase of Dr. Elsey's litter, you can get as much as $20 back! Isn't it just amazing?
What's more amazing is that you don't even have to make a lot of effort to get the reimbursement. You just have to fill this rebate out online, send them a picture of the purchase receipt and UPC.
This freebie expires on December 31, 2022, and can be used once per household! Submit the rebate within 90 days of your purchase to make sure you don't lose out on this amazing opportunity.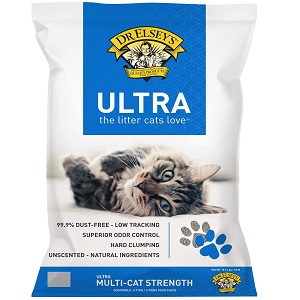 Our favorite litter from Dr. Elsey's brand is "Dr. Elsey's Ultra Premium Clumping Cat Litter." You can always buy this litter if you are confused between many of their products.
Did you know using the correct litter will reduce the mess scattered in your house, also, litter used in a month will be reduced? Check out the no track cat litter to know more.
3. And More!
If you are using any other brand of cat litter, don't worry, we have something for each one of you!
Keep Reading!
The most common places to find coupons are the manufacturer's website, cashback applications, and Ibotta!
Fresh Steps: Earn Paw Points with every purchase of their litter or other products. You can then redeem these points to get different coupons.
Tidy Cats: You can choose the coupon that suits the best to you with this email signup.
Cat's Pride: Although, they don't have any discount coupon specifically, but you can save upto $10 off on your first purchase on Walmart Grocery on orders above $50. You will also get free delivery on all orders above $35.
Scoop Away: You can ocassinally find coupons on Coupons.com as well as on their packaging in store!
Arm and Hammer: Their website has a lot of offers. Click this link to get $2 with email signup. You can also look out on Ibotta for some other cashback offers for this brand.
Is your cat suffering from any medical condition? You should check out the best cat litter for allergies.
Where to Find Free Cat Litter?
Here are some other ways to get free cat litter and other pet supplies!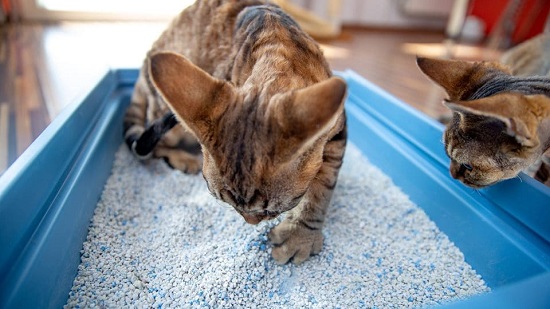 1. Look for Cat Shelters
There are animal shelters that keep pet products. Whenever a distressed pet owner visits the shelter to give away their cat or any other pet, instead of taking the pet, they inspire them to keep the pet with them and, in return, give them an application for the free supplies.
Are you searching for cheap good cat litter available in the market? check out the article to know more about the best affordable cat litter available on the market.
2. The Humane Society
The Humane Society of the United States keeps data of local and national companies that give free pet supplies, less expensive neuter services, and even interim foster care.
The power of social media is not hidden. One can always ask for help on their social media accounts like Facebook or Instagram. People have always been kind to pets, and pet lovers are always ready to help fellow pet lovers. You can easily get free cat litter and other supplies from those pet lovers.
Want to know which are available on the market. Here you go check out different types of cat litter.
Final Words!
Now that you have read this article, you would never find it difficult to get free cat litter for your feline. Share this with your other pet friends so that they can also get benefit from this article.
Thank you for reading it till the end!
Also Read
References
GiveLitter™ | Free Cat Litter for Hardworking Shelters – World's Best Cat Litter
Things We Need – Northeast Animal Shelter
Donations for animals – RSPCA